Kate Middleton has shared some surprising advice for budding photographers, including the reason to not tidy your house.
The Duchess of Cambridge is famous for releasing her own pictures of Prince George, Princess Charlotte and Prince Louis to mark their birthdays.
And as a future queen, you might expect her apartment at Kensington Palace and country retreat of Anmer Hall, in Norfolk, to be spick and span all year round.
However, Kate, 38, who is patron of London's National Portrait Gallery, believes tidying up can kill the magic of photography.
Instead, the duchess has said capturing a moment that feels real and telling a story are the key to creating the perfect image.
She told U.K. network ITV: "One of the fantastic things about photography is really capturing that moment.
"It's not stage setting it, it's not setting it up perfectly, it's not clearing your house away so you've got the perfect studio set up but it's capturing those moments that feel real to you.
"Capturing moments or an expression or a feeling, I suppose.
"And that's the power of photography, that you can capture a moment and tell a story."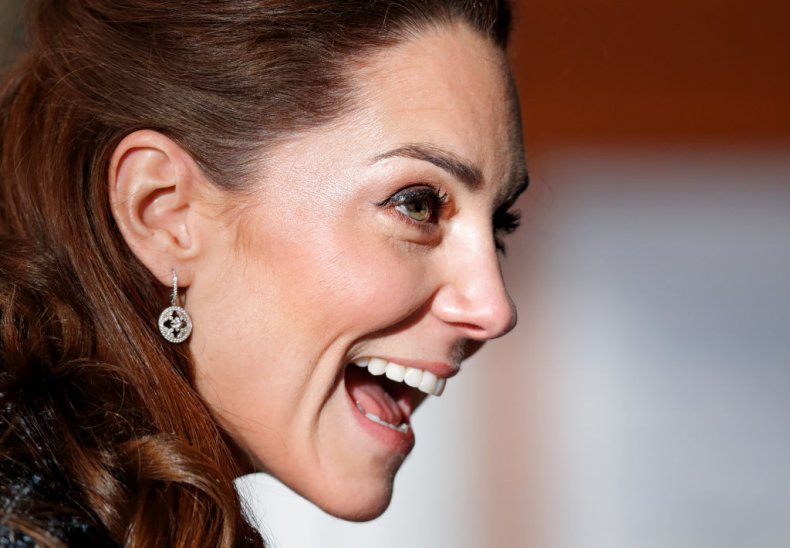 The duchess recently released her own pictures of Prince Louis' paint-covered hands and face after a craft session in which he made a rainbow picture for frontline health workers.
She told how the process of creating the striking images, published for his second birthday, ended with both herself and Louis covered in colorful paint.
During an interview for the network's This Morning show last week, she said: "I should've taken a photograph of what I looked like after taking that picture of Louis.
"Luckily that wasn't documented."
When Princess Charlotte turned five, Kate released a set of pictures she took of Charlotte delivering food parcels for self-isolating pensioners in the area around Anmer Hall, their country home.
Kate revealed that, for her, the images told a compelling story of how they have got through lockdown as a family.
She said: "I'm very much an amateur photographer, I sort of learn along the way.
"But actually I spend lots of time taking out my camera and taking photographs of the children because they are always around and we're doing stuff together, which is great."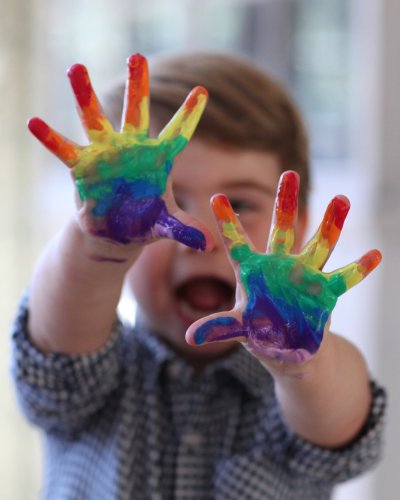 The duchess photographed Auschwitz survivors for a Holocaust Memorial Day exhibition at the National Portrait Gallery, in London, this year.
And in last week's TV interview, she highlighted the project as an example of how great pictures tell a story.
She said: "As well as capturing a moment, I think photographs have an amazing ability to tell a story. These were incredible stories to tell."