Kate Quigley fans are praying the comedian pulls through after she ended up in a critical condition after reportedly taking a tainted batch of cocaine that also killed three others, including comedy writer Fuquan Johnson.
Quigley, 39, gave a friend an update that she was "alive" after being hospitalized in Los Angeles at the weekend.
"I'm alive. I'm not great. But I'm ok," Quigley texted her comedian friend, Brian Redban.
TMZ reports that Fuquan Johnson, who was a writer for Comedy Parlour Live, died after taking the drug which was laced with fentanyl at a home in Venice, Los Angeles, on Friday night. Three others are reported to have been found dead at the scene.
Fentanyl is a painkiller more potent than heroin that has become a popular way to cut certain recreational drugs including cocaine, with tragic results.
The outlet reports that authorities confirmed the other two victims were Enrico Colangeli and Natalie Williamson, who were aged 48 and 33 years old, respectively.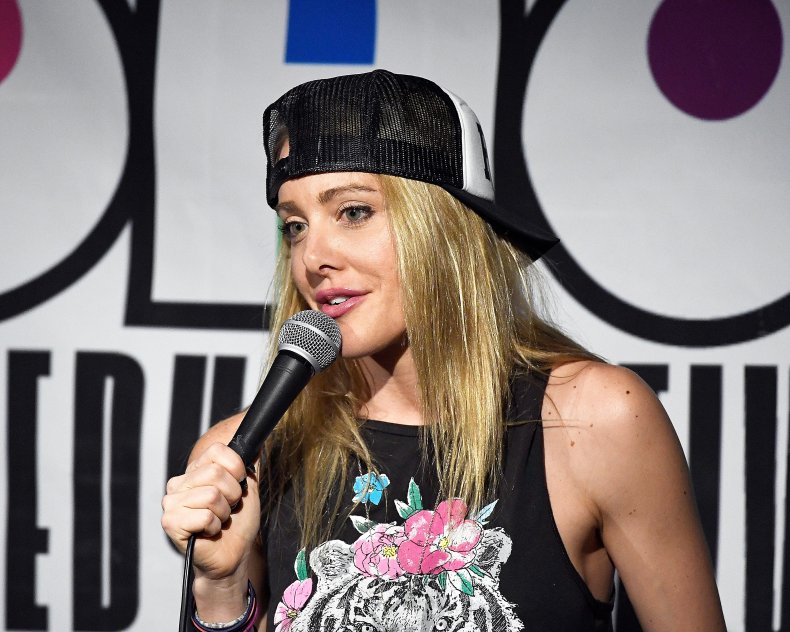 Quigley was reportedly in a critical condition when hospitalized and many fans and well-wishers are praying she pulls through.
Several people are also sharing tributes to the late Johnson following his passing.
"You would be hard pressed to find anyone in the world of comedy that is as sweet as @KateQFunny," fellow comedian Steve Byrne tweeted. "I am sending lots of LOVE, positive mojo and prayers her way. God rest the souls Fuquan Johnson and the other gentlemen. Much respect to anyone I share the stage with."
While comedian Esther Ku added: "Fu, gonna miss our Fuuuu and Kuuuu back and forth every time I saw you. Thanks for the laughs and fun nights. Rest in Peace Fuquan Johnson. Praying that Kate Quigley makes a full recovery."
Another comedian, Adrienne Airhart, tweeted: "I just heard about Kate Quigley being in hospital. Not religious, but I am for sure praying for her right now. Pull through, babe."
Another fan tweeted: "RIP Fuquan Johnson & we're all pulling for you Kate Quigley."
While Brian Redban tweeted a photo with Quigley and said: "Please everyone give love to my dear friend @KateQFunny."
Stand-up comic Kennelia Stradwick tweeted that Johnson's death cast "a dark cloud" over "the LA Comedy community. We've been getting hit with some BIG losses and it needs to stop already."
B.J. Lisko tweeted: "Thoughts with @KateQFunny. A super funny woman and always a blast to interview. Hang in there, Kate."
While Chris Porter added: "Hoping for the best for @KateQFunny. Love ya girl!"