Fans looking to get an inside glimpse at the happenings between Married at First Sight stars Kate Sisk and Luke Cuccurrullo will be disappointed. Although both stars are on Instagram, neither of them have their profiles public.
Luke, whose handle is @LukeCukes, describes his job as a civil engineer. He is also promoting his speed dating service, Unplugged Dating.
The dating site features a picture of Luke helping two people on their first date. He warns that there's the possibility of a first date being uncomfortable. "A certain amount of awkwardness is to be expected when sitting down to talk with a stranger," the page says. "If at any time you feel unsafe or uncomfortable let the host know as soon as possible. If a guest is harassing another guest they will be removed from the event and not allowed to attend another event."
Luke's company is about getting people away from dating profiles to give them real experiences. "Here at Unplugged Dating, we are connecting people," the about section reads. "We aim to remove technology from the equation and put people face to face. Our Speed Dating events are not run with name tags and buzzers, we put people in relaxed atmospheres so they are comfortable to open up and make a real connection. There are no profiles here."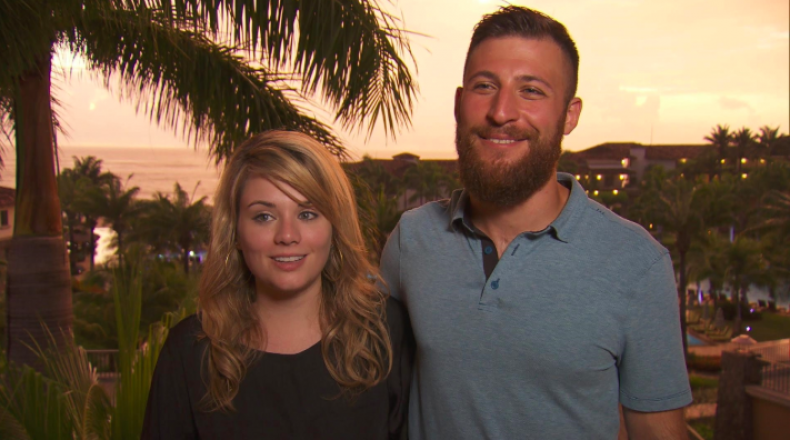 On Kate's profile, @katesisk1, she identifies herself as a Married at First Sight subject—something Luke does not do. The first line under her name reads, "Married a stranger on TV." Like her new husband though, Kate also promotes her company, Hidden Intimates.
"Hidden Intimates is a woman's intimate collection curated to make you feel beautiful day and night by not forgetting the little things," the description reads. "Often hidden but not to be overlooked are the first things we put on our bodies in the morning, and the last things we put on at night."
Arguably one of the most shocking moments of Season 8 was when Kate revealed Luke told her he was "repulsed" and felt "dead inside" after kissing her. It was a "verbally abusive" move that marriage expert Pastor Cal was perturbed by. He threatened to kick Luke off the show if he didn't change.
"The thing that got me is [Luke] doesn't value her, and that's what really gets me. Because we know she's value, and he needs to see that," the pastor said on the Unfiltered after show. "This whole thing is about seeing the worth of the person from the inside out. You know, dead inside? Repulsed? I wanted to say a few other things but they call me 'Pastor Cal.'"
Married at First Sight Season 8 airs Tuesdays at 9 p.m. ET on Lifetime.