Who Is Frances Beatrix? Kate Spade's Last Fashion Venture Was Named After Designer's Daughter
Update| Designer Kate Spade was found dead in her New York City apartment on Tuesday, leaving behind her family—and her latest fashion venture, shoe and handbag collection, Frances Valentine.
The 55-year-old was found dead in her Park Avenue home by her housekeeper. She had apparently committed suicide.
Spade her husband, Andy Spade, who is actor David Spade's brother, launched their joint Kate Spade Handbags back in 1993, which flourished into a multi-million dollar brand. In addition to women's purses and leather goods, the fashion house designed shoes, a clothing line and jewelry.
The brand was a massive success, and Kate Spade and her partners sold a large stake of the business to Neiman Marcus for $34 million in 1999 and the remaining portion to Neiman in 2006 for $59 million, according to Forbes.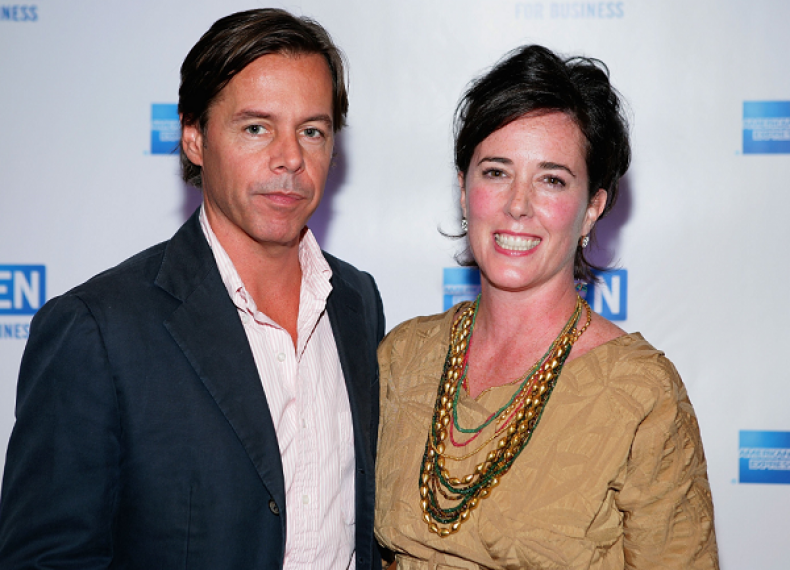 Following the 2006 sale, Kate Spade stepped away from the world of fashion to raise her and Andy Spade's only child, Frances Beatrix Spade, whom she left a letter addressed to at the time of her death.
In 2015, Kate Spade announced she was developing another shoe and handbag line, Frances Valentine, honoring her daughter and various other members of her family. "Frances is a longtime family name on my dad's side," Kate Spade, who started using the name Kate Valentine, said in a November 2015 WWD interview. "My grandfather, father, brother and my daughter's name is Frances. And then Valentine was my mom's dad's middle name because he was born on Valentine's Day."
The Frances Valentine label is described as "simply modern"; the first collection debuted in February 2016.
As for the Kate Spade brand, the company was acquired by Coach in May for a reported $2.4 billion, or $18.50 per share. Because Kate and Andy Spade already cashed out of the business, the couple was not expected to receive any payment from the sale.
If you have thoughts of suicide, confidential help is available for free at the National Suicide Prevention Lifeline. Call 1-800-273-8255. Their line is available 24 hours, every day.
This article was updated to include Kate Spade's letter addressed to her daughter.
Read a note from Newsweek's editor in chief about covering suicide.