Kate Winslet: The Newsweek Interview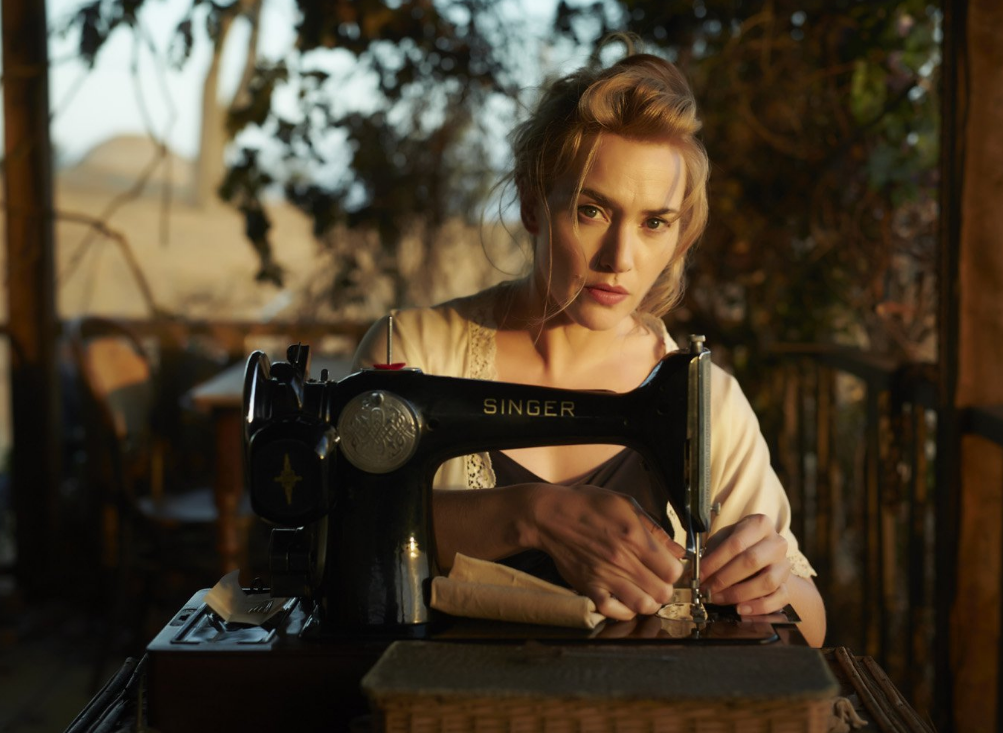 "I'm back, you bastards."
That's the first line Kate Winslet speaks in The Dressmaker, a melodramatic, revenge-obsessed adaptation of Rosalie Ham's 2000 novel. And it's true: Kate Winslet is back. Not that the remarkably skilled British actress ever quite went away—she has appeared in 40 films and counting as of 2016—but with The Dressmaker (in which she plays an accused murderess returning to her Australian town to care for her deranged mother) and Steve Jobs (for which she received an Oscar nod for her portrayal of Jobs's bespectacled "work wife" Joanna Hoffman) she is determined to upend expectations of what a Kate Winslet performance might look like, to be "unrecognizable," as some critics described her Jobs role.
"It's the thing I'm actually proudest of hearing people say," Winslet says. It's a balmy Friday in September, and Winslet is sitting in a luxury hotel room in SoHo, where she's come to talk about a movie she filmed two years ago in "the middle of absolutely nowhere," Australia. (The Dressmaker, the film in question, has just been picked up by Amazon Studios for U.S. distribution.) Actually, she's in New York to film an as-yet-untitled project with Woody Allen—she plays a waitress in 1950s Coney Island—but she won't say a word about that. Nor is she very anxious to talk politics ("Don't take me there"), though she has lent her voice to a wide range of social causes, from animal rights to body positivity.
The 40-year-old actress sipped tea and fretted over a stain where her daughter spilled toothpaste on her skirt as we discussed the finer points of co-star Liam Hemsworth ("a sweet, humble, very dear person"), Steve Jobs's commercial flop and last year's Oscars, where she lost but Titanic partner Leonardo DiCaprio finally won.
You traveled to Australia to film this movie in the desert. You must have really wanted to take on the role.
I loved the character. I loved the script when I read it. I was completely taken by her first line of the movie: "I'm back, you bastards!" It's just such a brilliant line. When Teddy jumps into the silo, I still almost can't believe that [director] Jocelyn Moorhouse really kept that in the film. It was very ballsy filmmaking, I thought.... It just so happened that it was a time in my life, and with my little family, that it was possible to go so far away.
Did the villainous side of the character appeal to you?
I never really saw it as a villainous side. I almost resisted her becoming this kind of femme fatale, because that's very clichéd. It's also quite easy to do, in terms of the look and the tone. I felt it was necessary [to find] a real person within that. I think the mother-daughter relationship really lends itself to keeping her real and grounded. She is someone's daughter, after all.
Are you fond of those femme fatale movies? Film noir?
Not crazily so. I'm not a massive movie buff, to be honest. I mean, I'm in films. People often think that I must have a movie knowledge that's inside out and back to front and very sophisticated. Not really.
You watch new films, though.
I watch new films, yeah. But I'm not an avid, crazy moviegoer. I don't really have the time, if I'm completely honest.
What's the best film you've seen this year?
I haven't seen many films this year. Let me think, though. I absolutely loved—um, oh God—it won the Oscar for best picture. What's the title of the movie?
Spotlight!
Oh, I loved it. I absolutely loved Spotlight. I thought it was extraordinary on every level. I did love The Revenant.
Were you rooting for The Revenant?
I was rooting for my friend.
For Leo [DiCaprio]?
Of course. It was fun. It's never been more fun, actually, rooting for somebody. Because I felt like the world was rooting for him.
How grueling was it filming in the middle of nowhere?
It wasn't that grueling. It's not ideal; wearing couture dresses in the heat and the dust and keeping everything from getting filthy dirty as the character was quite challenging. They're tough conditions, but I've had much tougher conditions than that.
What was tougher?
Oh, well, Titanic. Without question. But it's definitely a very extreme environment, that's for sure. And different to any of the environments that I'm exposed to in England.
You had to learn to sew for the movie. Was that challenging?
It was just really fun. It's always lovely to get to learn a new skill. When I did Mildred Pierce, I had to learn how to hack up a chicken very, very well, which I can still do very, very well.
And you're a vegetarian.
No, I'm not.
Were you once?
Nope. That's a little—
A myth?
A myth. I don't eat much meat. But no, I'm not a vegetarian. But yeah, learning to sew—it was really great, learning to use that machine. I didn't want them to have to have a hand double. I wanted to do all of it. It wouldn't have felt right, I think, playing Tilly without having some of that knowledge.
There is a glamorous side of the film, which is your love story with Liam Hemsworth.
It was really, really wonderful working with him. And he was so perfect for Teddy, because he's got that kind of wholesome, good-guy quality, which he really does possess. And you know, his parents came to visit the set. It was lovely.
I read that your daughter was jealous of your love scenes with Liam. Is that true?
Yeah. She very much had a kind of [mimicking teenage girl] "Ugh! OK, that's not fair. Mom, that's not fair."
Does she have opinions about the movies that you're in?
Yeah. Both my kids—both my older two—they love films. And they form quite good opinions about films as well. My daughter loves Eternal Sunshine of the Spotless Mind. Absolutely loves it.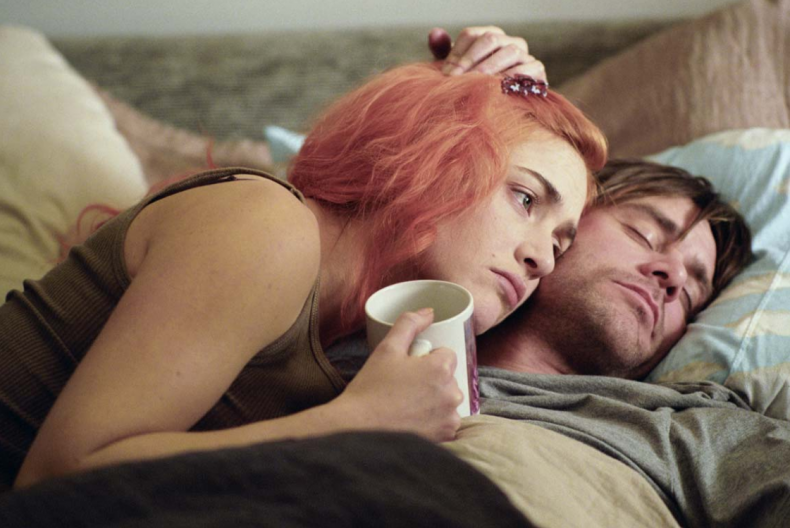 Have any of your performances made them uncomfortable?
No, because they haven't seen everything. They know they can't see everything.
What won't you let them see?
Well, they can't see The Reader. Definitely, not until they're much older. They both saw [1994 thriller] Heavenly Creatures. I sat down and watched it with them about a year ago. Which was amazing. I think my daughter—it was really quite overwhelming because she actually looks a lot like I did then right now. She's about to turn 16. So she's like, "Oh my God! It looks like me! Oh my God, mum." I was like, "Wow, I really do." They loved the film. I think the fact that it was my first film and it's still extremely clear to me the experience that I had and what it meant to me and how much it changed me as an actress and a person. They've heard all of those stories for years. They've heard me telling those stories, so to see it actually put everything into context for them.
Did you find the Australian accent challenging in The Dressmaker?
Any accent takes time and practice. It's not the most challenging accent I've ever had to do. I have played Australian before—I did a film with Harvey Keitel called Holy Smoke! when I was 22. The difficulty for me was doing scenes with Kerry Fox, who's from New Zealand and does have quite a thick New Zealand accent. I had to make sure I wasn't picking up her dialect.
You did a particularly unusual accent in Steve Jobs.
That was the hardest one I've ever done. For sure. That drove me fucking crazy.
Your performance in that film, a lot of critics described it as being "unrecognizable" for you. Do you take that as a compliment?
Yes. I do. It's the thing I'm actually proudest of hearing people say. I don't read any press. I don't read reviews or anything like that. But I was well aware of the fact that I didn't look anything like myself.
Or sound anything like yourself.
That was the plan. That was my intention. And I'm really proud that people said that. When you're an actor, all you want is to completely disappear into that person.
I thought it was great, but the film didn't perform that well financially. Were you disappointed by that?
I think everyone was surprised because it had a really great opening weekend. But who knows? Who knows why it didn't? I'm proud to be a part of it.
Do you have a theory about why it didn't perform better?
No, I don't. It's not really for me to say. Actually, I do have some thoughts about it. But I don't think I should share them. Because they're separate to the construct of the story. But I'm very, very proud to be a part of that film. It's one of the things I'm proudest to be in.
The dialogue was particularly stunning. Did you find it difficult to nail all the Aaron Sorkin dialogue?
You just have to rehearse and rehearse and rehearse and get it down. Because if you don't say it exactly as it is, the rhythm is off. The thing about Aaron's work is that the rhythm is so specific. You could feel it. I'd be like, "Agh, I said a couple of words wrong." You can feel it—the second you, like, flip a word or something, you can really feel that the whole thing starts to shake slightly. It was just delicious saying those words. It really was. It was really, really fantastic.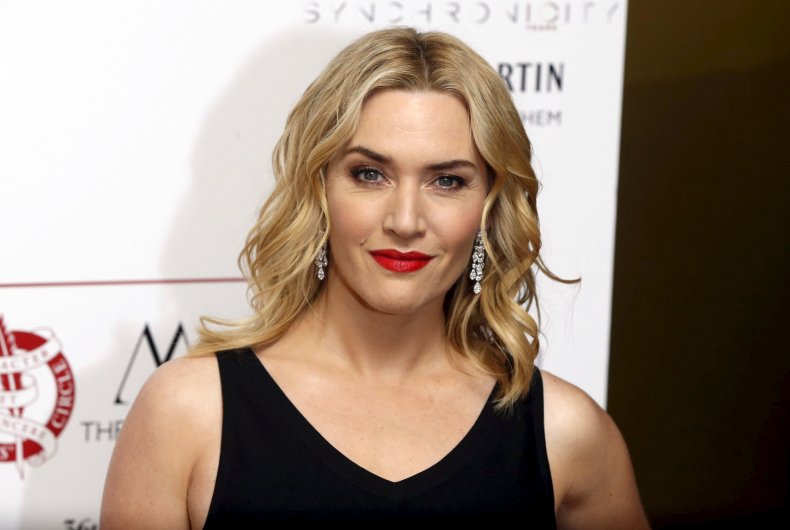 Do you think Aaron Sorkin would be capable of scripting a movie about the U.S. election?
[Laughs] Oh, hell yeah.
Who would play Trump?
Oh God, don't take me there. Don't take me there.
Have you been following the election closely?
I have.
Any thoughts?
Many. Many.
That you're willing to share?
No. Not really. Nice try [laughs].
You moved from New York to the U.K. a few years ago. What do you miss about New York?
You know, the smells. I think the smells. The pace of it. The coffee. The skyline. All those classic things. Whole Foods.
I understand you're working on a film now with Woody Allen. Has filming begun for that?
Yes, actually. I've only done a day. It was just yesterday.
What can you tell me about it?
Nothing.
Nothing at all?
No. I'm not allowed.
Is that why you're in New York right now?
Yeah. I'm literally not allowed to talk about it. Which is quite strange for me, actually. But no, I'm not allowed to.
Did you read the letter that Ronan Farrow wrote about Woody Allen in the spring?
I did, yeah.
Do you have any thoughts about his allegations?
You know, I do. I do. And I think it would be extremely dangerous to publicly comment or give my thoughts about what has happened within that family. So I think I won't, if that's OK.