Meet the Woman Who Walked 600 Miles for Peace in Syria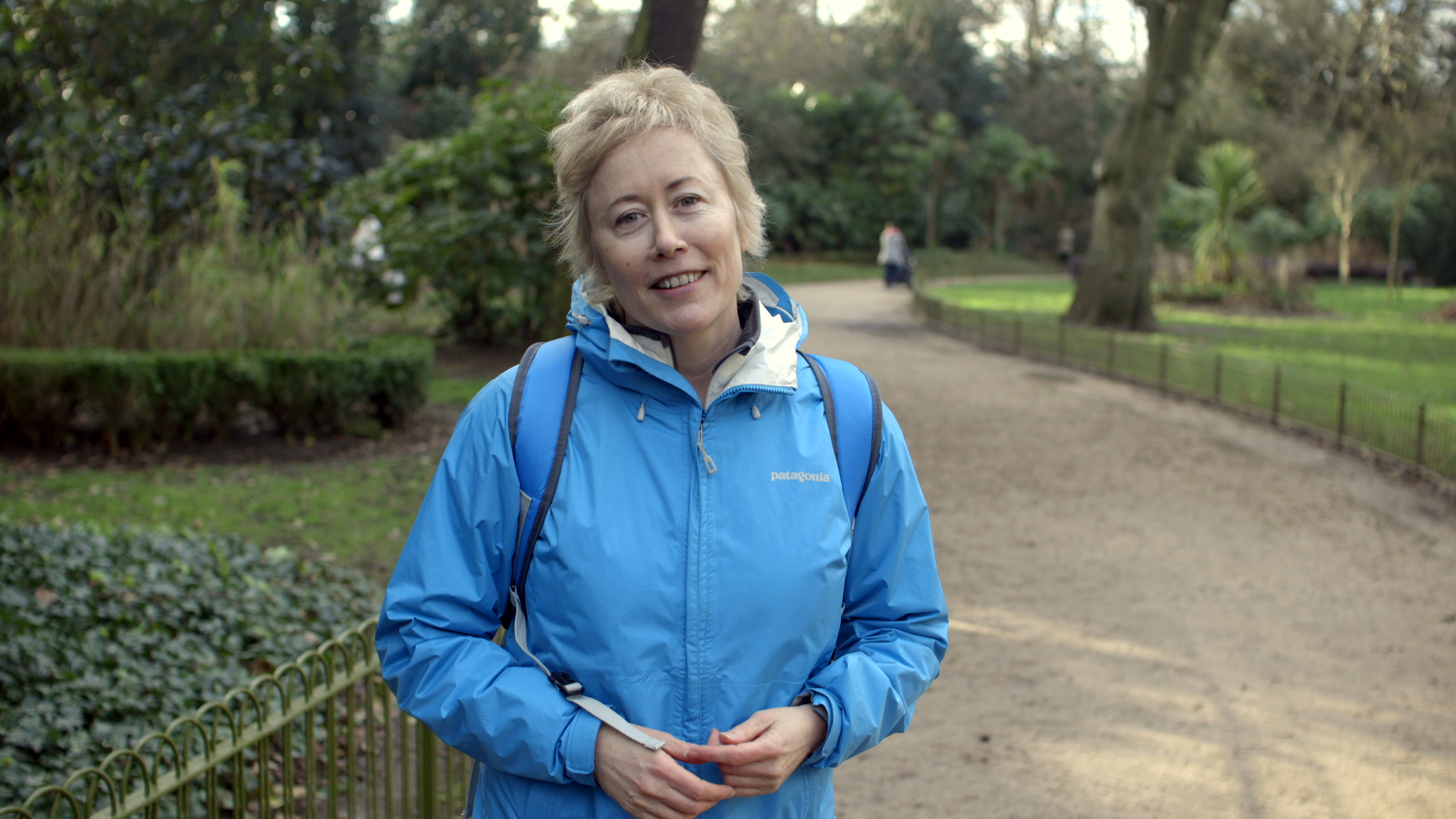 Katherine Davies was sitting in a central London cafe with a coffee, a copy of The International New York Times and a view of the park earlier this year when she realized she had to do something.
The 51-year-old in 2014 launched iguacu—a website that helps facilitate public donations to people affected by conflicts around the world—in response to the situation in Syria, which she calls "the grave humanitarian crisis of our time." But two years after creating her company, and five years into the country's war, little had changed.
What's more, the article Davies was reading in the cafe that day criticized the effort to achieve peace in Syria, where more than 13 million people are in need of some form of humanitarian aid and at least 400,000 people have been killed during the conflict.
"I just thought, after all this time, the effort to try and find peace is so important," she tells Newsweek during a phone interview. "The idea just hit me: I want to walk out of this cafe and this nice little life in central London and walk to Geneva. I literally wanted to walk out the door right then and there."
Geneva is the site of ongoing talks between various Syrian parties that aim to bring peace to the embattled country. The idea she formed in the cafe eventually morphed into a 55-day, 600-mile journey across the U.K., France and Switzerland that ended with Davies hand-delivering to Staffan De Mistura, the U.N. special envoy to Syria, hundreds of public messages of support for peace in Syria that she gathered along the way. The initiative is called #Message4Peace.
"I've learned an awful lot of very important things" from the walk, she says, adding that she's "never done anything like this before."
Davies set off on March 15, the five-year anniversary of the Syrian war's beginning, and several days after being hit from behind by a cyclist in London's Battersea Park. (She took painkillers for the injury, and then lost a toenail after walking too far for the first few days.) Most of Davies' public interaction and message-gathering took place in France, where she visited the Calais refugee camp known as The Jungle, before walking south to Dieppe, Paris and onto Geneva.
While on the road, the public could write their messages by hand and give them to Davies, or they could send a message on Twitter or Facebook. She collected nearly 700 messages from people in 40 different countries.
Davies says one of the most surprising things about her walk was that it helped shatter her preconceived notions about the French public's attitude toward immigration and refugees.
"I knew it would be a more mixed picture [in France], but I was shocked by the fact that every person I spoke to, when I explained who I was and what I'm doing, stopped what they were doing and their face would change," she says. "They'd look at me and they'd routinely express how disturbed they were at the suffering of the Syrian people."
"It was a great honor to be able to witness this," she adds.
Davies, who had the company of a support driver who doubled up as a videographer along the way, says a common theme among the people she spoke with was that they felt helpless and unable to do anything to ease the suffering of Syrians.
"If you see the world like that, the world just rolls by and rolls past you and other people write the script," she says.
Davies completed her walk, one toenail down, by meeting with De Mistura earlier this month; they spoke for more than 30 minutes in his office at the U.N. Davies says it was an "honor to hand-deliver everyone's messages" to De Mistura and says the conversation was "very moving."
"The way they made time in his schedule," she says. "When he spoke, you could tell he cared deeply about civil society."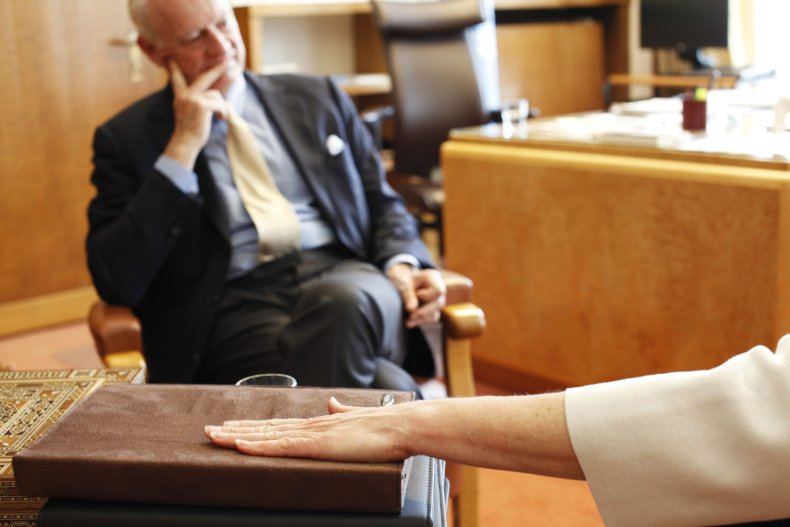 The International Organization for Migration (IOM) on Tuesday said more than 1,000 refugees and migrants died at sea last week while attempting to make the journey to Europe. With summer and warmer weather drawing nearer, giving many the mistaken impression that the water is calmer, another season of tragedy is expected on the Mediterranean Sea. Still, Davies believes the public can make a difference.
"We feed ourselves with a diet of 'everything is hopeless.' We have a lot of ways of thinking that don't serve us, that feed this idea of 'there's nothing we can do,'" says Davies, who plans to write a book about her experience. "The world really needs people to have greater agency. The world needs more people like that."