What We Know About Katherine Russell, Boston Bomber Tamerlan Tsarnaev's Wife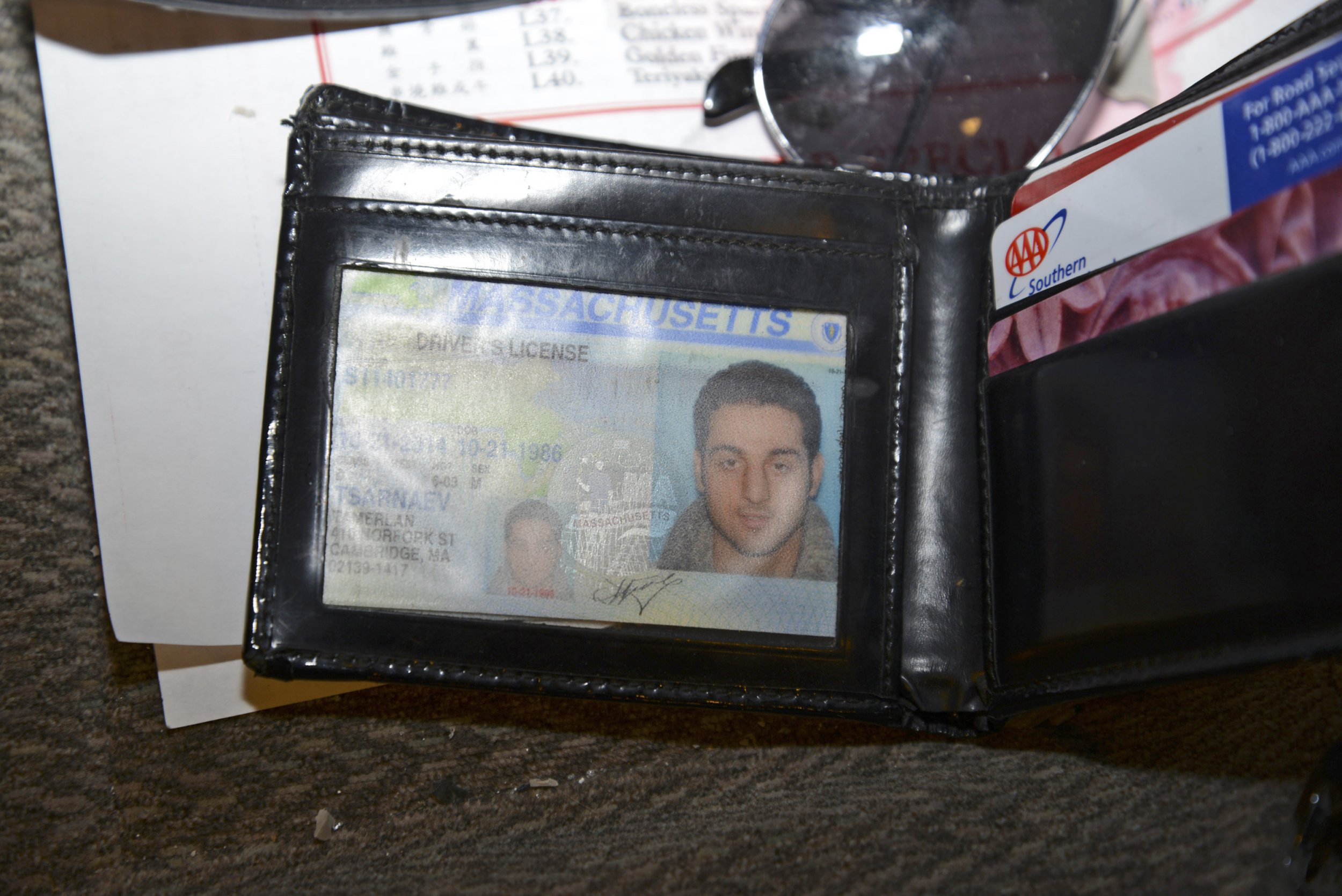 "A lot more people are killed every day in Syria [and] other places. Innocent people," Katherine Russell, wife of Tamerlan Tsarnaev, texted a friend following the 2013 Boston Marathon bombing. Soon after, it would become clear that her husband was a suspect in the bombings that injured hundreds and killed three.
Tamerlan's younger brother, Dzhokhar Tsarnaev, was found guilty earlier this month of 30 counts related to his involvement in the bombings. Dzhokhar accidentally ran over his brother while skirmishing with police during a car chase following the marathon. Tamerlan died of wounds sustained in that chase.
Hoping to avoid the death penalty, Dzhokhar's legal team is attempting to show the influence Tamerlan had on him and those around him—a radical, violent influence.
An American whose family is from Rhode Island, Katherine Russell met her husband at a night club in Boston while in college. She dropped out her junior year when she became pregnant with his child. Around the same time, Russell began to wear a head covering and become more serious about the Islamic faith, her mother told the sentencing jury at Dzhokhar's trial.
Testimony from Russell's mother Judith and friend Gina Crawford helped paint a picture of her relationship with Tamerlan Tsarnaev. "I thought he put that idea in her head," Crawford said of Russell's coversion to Islam.
"I didn't want her to be with him," testified Judith Russell, citing worries of infidelity and domestic abuse. "I wasn't against her adopting Islam, because there's nothing wrong with Islam. But I was concerned about the whole package."
Following a six-month trip to Eastern Europe in 2012, Tamerlan Tsarnaev became more radicalized: "He always wanted to talk about how Islam is good. Then over time, it seemed to be more of an obsession," Russell said. Tamerlan also changed his appearance, growing a beard, long hair and wearing more conservative attire.
Tsarnaev and Russell had a rather unusual homelife for a young family: Russell lived with her mother and daughter in her mother's home for 10 months, during which time Tsarnaev would come see them only on weekends. Judith Russell eventually asked Tsarnaev to take care of her daughter and granddaughter, and soon after the trio began living in Cambridge, Massachusetts together.
The search history on Russell's computer indicates she may have had some idea of the extent of her husband's extremism. She searched "rewards for wife of mujahideen" and "if your husband becomes a shahid [martyr] what are the rewards for you?"
"She's getting her life together," Judith Russell said of her daughter moving on after the bombings. "She is healing from this experience."