Ex-Michigan Coach Kathie Klages Charged With Lying in Larry Nassar Investigation
A former Michigan State University women's gymnastics coach, Kathie Klages, was charged Thursday with failing to disclose details of former USA Gymnastics national team doctor Larry Nassar's sexual abuse of hundreds of athletes.
Klages allegedly failed to disclose what she had been told about Nassar's misconduct to a peace officer handling the investigation, prosecutors said. She will be charged with two counts of lying. The charges qualify as both a felony and a misdemeanor.
"While investigating how Larry Nassar was able to get away with sexually assaulting hundreds of individuals on and off Michigan State's campus, Klages denied to Michigan State Police detectives having been told prior to 2016 of Nassar's sexual misconduct," the Michigan Attorney General's office said in a statement Thursday. "Witnesses have said that they reported Nassar's sexual abuse to Klages dating back more than 20 years."
A warrant for Klages's arrest was issued. She will have to turn herself in to the Lansing Police Department.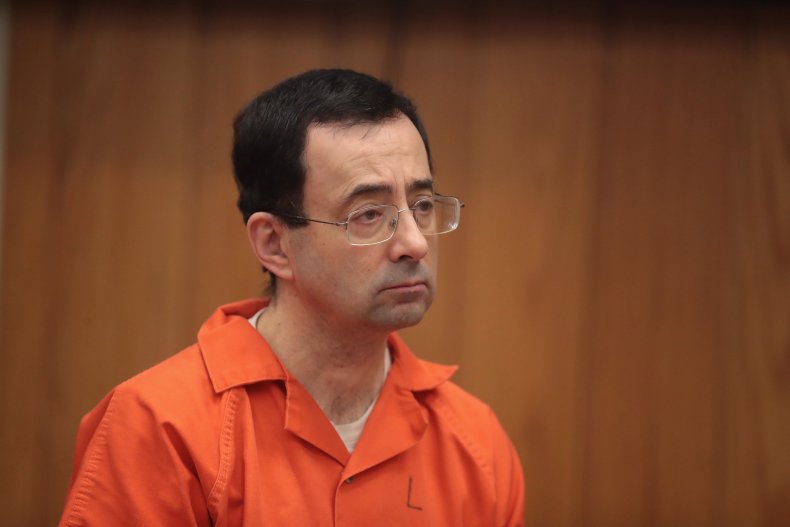 Klages served as a gymnastics coach at Michigan State for almost three decades. In 2017, the Michigan State University Police Department investigated Klages for obstruction of justice. A lawsuit alleged that a student athlete informed Klages about Nassar's misconduct, and that she had responded by suggesting the student must be "misunderstanding" the situation.
"She, Kathie, the coach, actually held up a piece of paper saying...'I could file this but if I do...there will be serious consequences for you and Dr. Nassar,'" attorney David Mittleman said, according to CBS affiliate WLNS. "Do you think that's a little intimidating? I do."
Nassar was accused by more than 265 people of engaging in sexual abuse, including young girls, women and one man. The allegations date as far back as 1992. After pleading guilty, he was sentenced in February to between 40 and 125 years in prison.
Gymnasts Simone Biles, Gabby Douglas, Jacob Moore and Aly Raisman were among a long list of athletes who came forward with their accounts. In January, Raisman gave a 13-minute speech at Nassar's sentencing.
"Larry, you abused the power and trust I and so many others placed in you, and I am not sure I will ever come to terms with how horribly you manipulated and violated me," Raisman, now 24, said. "You were the USA Gymnastics national team doctor, the Michigan [State doctor] and the United States Olympic team doctor. You were trusted by so many and took advantage of countless athletes and their families. The effects of your actions are far-reaching."