Kathie Lee Gifford is leaving NBC's Today, according to a statement by Noah Oppenheim, obtained by Deadline. The NBC News President announced Gifford's decision to leave, but explained she'll be on the show long through the new year.
Gifford's close co-host, Hoda Kotb, will be staying on the show even after Gifford leaves, according to the statement. Gifford will remain with the talk show through April 7, which is the show's anniversary. There is no word on who will replace Gifford.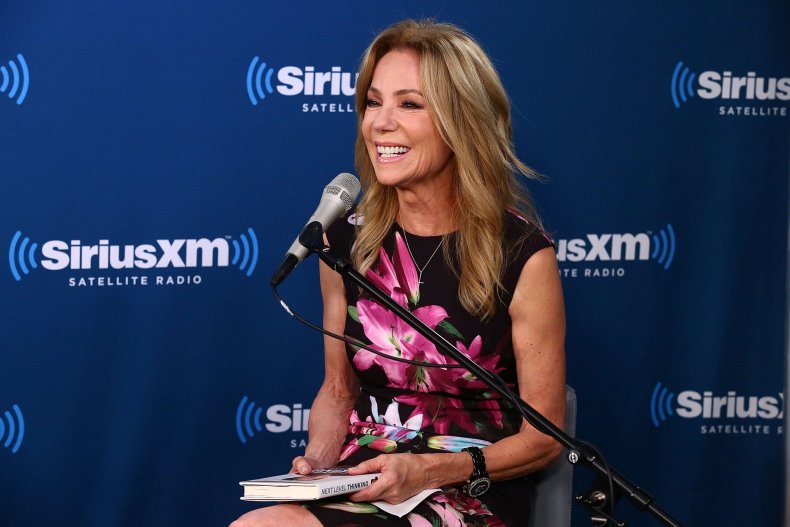 "Kathie Lee is generously staying with us through the show's next anniversary, April 7, 2019," Oppenheim said in the statement. "We will have much more to share before then about our plans for that hour, which will, of course, continue to include Hoda."
Gifford has been appearing as a host on Today since 2008 and, as Oppenheim noted, she only planned on staying one year.
Oppenheim cited all of Gifford's successes outside of her role on Today, and acknowledged she'll be leaving to peruse them. "As we all know, Kathie Lee's plate has been overflowing lately with film, music and book projects, and after giving us eleven extraordinary years, she's decided to focus her attention full-time on those other creative endeavors."
Gifford announced her decision to leave on Tuesday's episode of the show. She and Kotb were tearful about her decision. "I've been here almost 11 years, thought I would stay one year. Something happened along the way. [I] fell in love with a beautiful Egyptian goddess," Gifford said of Kotb. "And now, when it's our 11th anniversary, I'm going to be leaving the Today Show."
She didn't explicitly say why she'd decided to leave, but noted other projects in her future. "It's an exciting time for me and I'm thrilled about all of the projects that are coming up, but it's also so hard because the reason that I stayed longer than a year was because I love everybody here so much," Gifford said tearfully.
Kotb also emotionally expressed her love for Gifford. "The minute you stepped into my life with both feet, everything changed," she responded to her co-host.
This article has been updated to include Gifford's on-air statement.