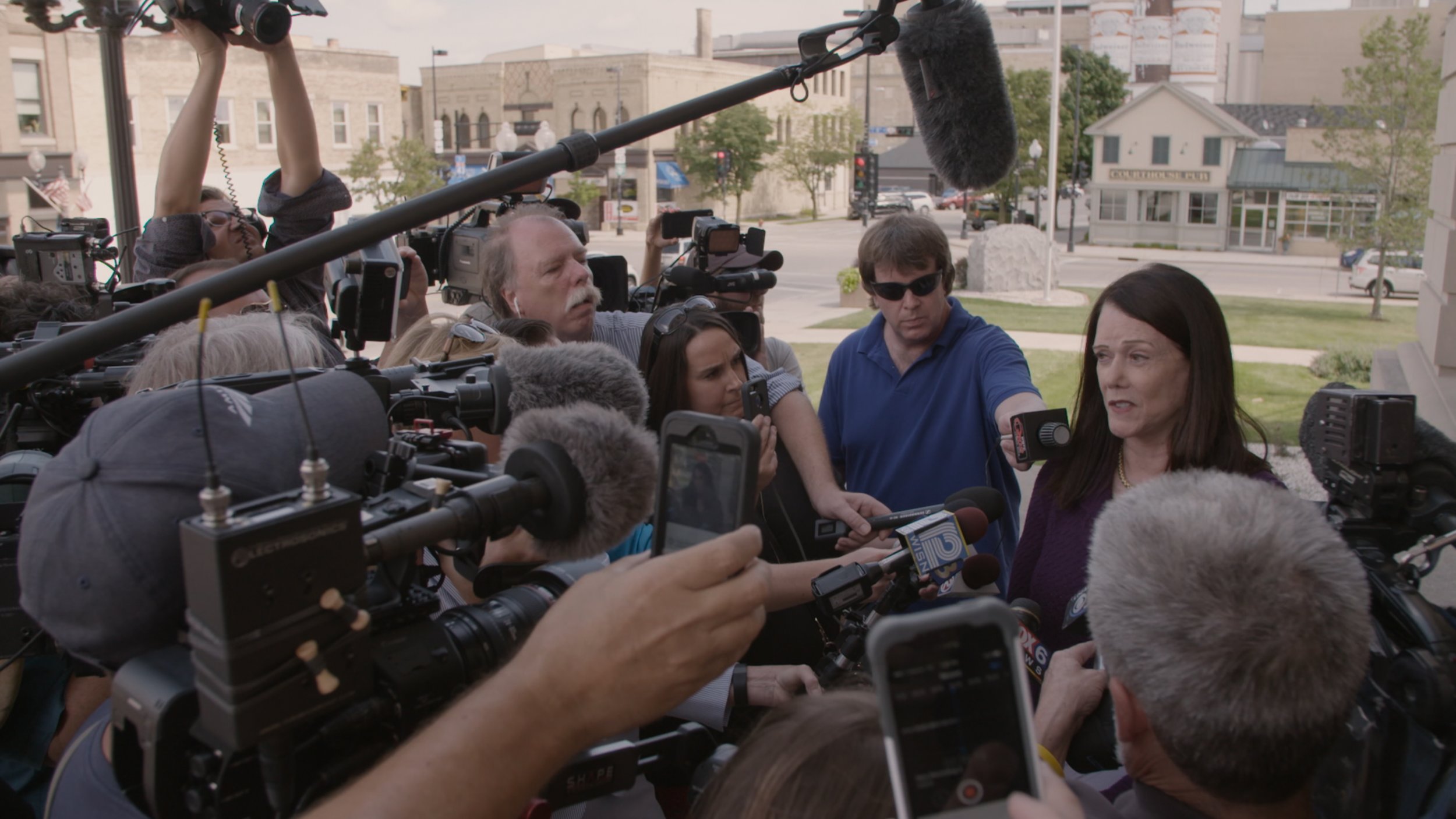 Kathleen Zellner is one of America's most coveted lawyers. The wrongful convictions attorney has more exonerations than any other in the country, 17 thus far according to Making A Murderer Part 2, and has taken on the case of Steven Avery. Avery says he's been wrongfully convicted of the murder of Teresa Halbach and is currently serving life in prison for the second crime he says he didn't commit.
Though he's now working with Zellner, who is a powerhouse staple in his case, the connection between lawyer and client didn't come so easily. Avery's case ended up on Zellner's desk before she'd seen the show and she originally declined. It wasn't until her former client, Ryan Ferguson, told her to watch the show because the case reminded him of his own.
"Steven Avery had already contacted me a couple of years before that, and he flunked our screen, because at that point, there were so many pieces of forensic evidence that seemed to implicate him in the case, we were like, there's no way we're going to do that," Zellner told The Los Angeles Times on Tuesday. "Then when I watched [the show], I was seeing all these things about the forensic evidence, I knew there was a huge problem. Like when I heard the testimony of the state experts, most of them were people that were not well-credentialed."
What Zellner saw on the screen paralleled a case she'd just completed. She saw the questions in forensics, especially blood splatter, compelling. "I had just gotten someone exonerated on blood spatter, and blood spatter [in Avery's case] made absolutely no sense," she said of Making A Murderer Part 1.
"I was very focused on Steven Avery's demeanor, because I've learned, over the years, particularly when the verdict came in, you'll see people that are guilty be really histrionic and sobbing and all that, but there's a certain look that you just would have to have seen it a bunch of times as I have. And it really struck me when I saw that, that he could well be innocent."
Zellner wrote to Avery to ask for a meeting. She claimed she'd need a polygraph test before taking the case and Avery agreed to all testing Zellner would need. This helped convince her or his innocence, she said.
Now, Zellner has filed new evidence in court and hopes someday, Avery will be released. Some of her findings are documented in Making A Murderer Part 2, from her own experiments with the blood splatter findings in the Avery case, to the possibility of Halbach's bones being planted on the Avery property.