A motion filed by Steven Avery's lawyer, Kathleen Zellner, for new DNA testing in hopes of freeing Avery was denied by the Wisconsin Court of Appeals on Friday, according to local Green Bay, Wisconsin, news site WLUK. The lawyer who achieved instant fame on Making a Murderer wanted to test bones found in Manitowoc County gravel pits that appeared to be human. So far, eight or nine appeals filed by Zellner have been granted.
It only took 11 days for the court to ax Zellner's plan for DNA testing, which she explained was agreed upon by the original court who convicted Avery for the murder of Teresa Halbach. Avery is spending life in prison without parole, though he maintains that he's innocent.
Zellner isn't discouraged by the ruling, as it only points at Avery's possible appeal. The bones could still be tested, just not at this point. "As the state admitted, there is not much Wisconsin case law on point," Zellner explained to Newsweek. "The appellate court wants to resolve the issues on Avery's current appeal before the new issue re: bone testing is addressed. The state claims if Avery wins appeal, bone testing may become unnecessary."
Zellner said that the decision didn't hurt Avery's case. "The bottom line is that the appellate court is not preventing Avery from doing the bone testing after the appeal is completed or by agreement with the new attorney general while the appeal is pending. Either way, the court's decision does not damage Mr. Avery's efforts to have his conviction vacated."
The remains are sure to be bone, according to the motion Zellner filed in mid-December, obtained by Newsweek, though whether they are human is unknown. Forensic anthropologist Dr. Leslie Eisenberg identified the fragments as possibly human. When the bones were first identified in 2007, their condition was too poor to process through DNA testing abilities. Avery was promised future DNA testing on the fragments when technology evolved to support their condition.
So Zellner set out with a motion that noted the past promise and identified a newly approved system of testing. She claimed the ANDE Rapid DNA Identification System would be able to test the bones, even if they were charred after being burnt, or over-calcified.
The lawyer has long spoken about the possible corruption within the Manitowoc County police department, as has the Making a Murderer series on Netflix. Both have implied that possible evidence was planted in the case against Avery.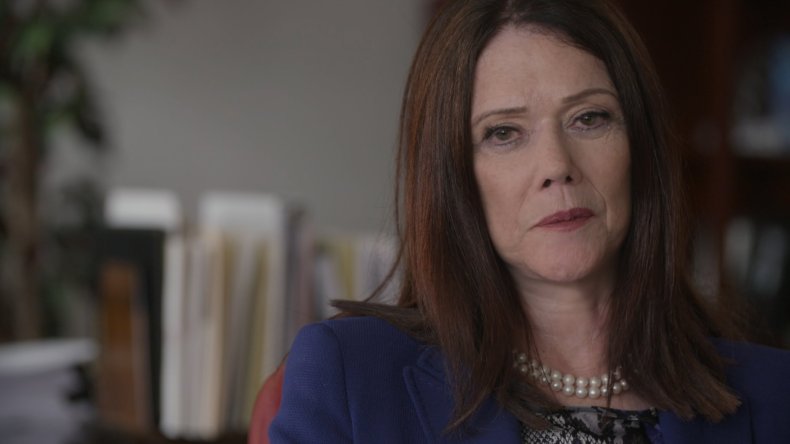 Zellner previously spoke to Newsweek about her typical appeal process, which involves working with the original prosecution in order to find the person who is really guilty, and free the innocent, convicted person. Her experience with Manitowoc County has been anything but comfortable, though, she's said. The tension between Zellner and the state can be seen in the banter between her and former prosecutor Ken Kratz, who is responsible for Avery's conviction.
Kratz slammed Zellner's motion for DNA testing and told Newsweek he didn't understand why it was important. "I do recall Brendan Dassey claimed that his Uncle Steven took some of the bones and spread them around the area—wouldn't a finding that the bones were human (or even Teresa Halbach's bones) simply serve to further corroborate Brendan Dassey's statement about Avery spreading bones around?" Kratz posited to Newsweek in December.
Zellner shot back, "It is because of our efforts that the Manitowoc officers have been cleared of planting the blood, bones, license plates and electronic devices of Teresa Halbach."
This story has been updated to reflect Zellner's past appeals granted.