Kathleen Zellner, Prosecution Usually Work Together To Overturn Cases: Why Won't Manitowoc County, Wisconsin, Help?
For many, watching Making a Murderer Part 2 gave them their first introduction to attorney Kathleen Zellner, who specializes in wrongful convictions. But Zellner has long been known for her post-conviction work, particularly in Chicago's Cook and Will counties.
Zellner's job isn't easy: She takes cases in which an innocent person has been wrongfully convicted of murder and works to overturn the conviction and get the person financial compensation for having been wrongfully put behind bars.
In the case of Steven Avery, Zellner encountered a variety of roadblocks, most of which stemmed from the Wisconsin Department of Justice's refusal to work with her. One judge denied forensic testing, even though it was approved by the attorney general, and one police department refused to help in the search for the real killer of Teresa Halbach.
This was something Zellner wasn't used to. In most cases, prosecutors didn't want an innocent person to sit in prison. What made the Avery case so different was the division between the prosecution and defense, and their unwillingness of the two sides to cooperate with one another.
"I'm not in this to try to destroy people's lives," Zellner told Newsweek. "I've gotten in it because I believe in cooperating with prosecutors."
This partnership was obvious in the case of Lori Roscetti, which Zellner believes parallels Avery's case in many ways. Roscetti, a Chicago medical student, was murdered in 1986. Zellner was able to exonerate four men placed behind bars for her murder. Through DNA testing, the real killers, a pair of friends who drove delivery trucks for the Chicago Tribune, were arrested in 2002.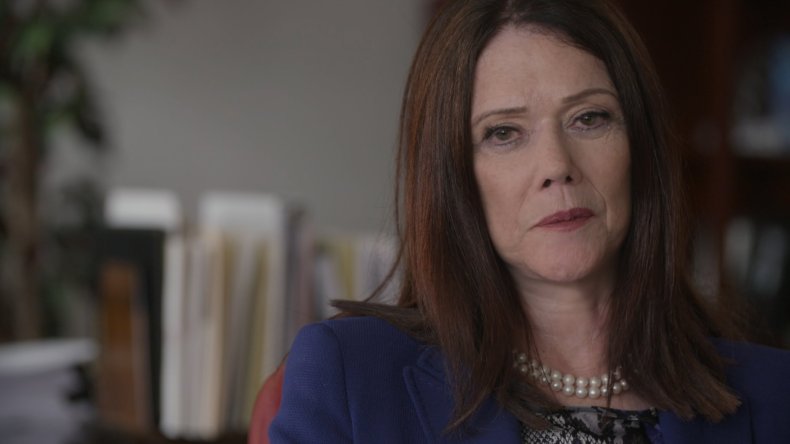 Zellner worked closely with the original prosecutors to conduct DNA testing on semen samples, which did not match any of the four men imprisoned for the murder. Former Cook County prosecutor Robert Milan explained the decision to work with Zellner was a no-brainer, in a 2016 conversation with Newsweek. Zellner funded experts out of pocket, paying around $60,000.
Zellner also worked with prosecutors in the cases of Riley Fox and Jerry Hobbs. Fox's father, Kevin, was wrongfully convicted of the sexual assault and murder of his 3-year-old daughter in 2005. He was exonerated less than a year after his conviction. The real killer, Scott Wayne Eby, was convicted in 2010, according to the Will County State Attorney's Office.
Will County State Attorney James Glasgow said Zellner's role was crucial in finding justice. "We're not in the 'gotcha' business," he told Chicago Lawyer in 2014. "And defense attorneys like Kathleen make the system work. I don't know if any other defense attorney would have brought it to that point, but it's a real credit to her and her belief in her client."
Hobbs was convicted of killing his daughter and one of her friends in 2005 after he found their bodies mutilated in a park in Zion, Illinois. He was exonerated on DNA evidence after he'd spent five years in prison, and the real killer, Jorfe Torrez, was convicted in September 2018.
Zellner said the prosecution usually trusted her beasuse of her dedication to representing only those she believed were innocent. "We red flag a case, and all I have to do is get on the phone and call," she said. "I have so much credibility because they know I would never come to them with somebody who I think is guilty. And when they've done DNA, I had this happen two years ago on a rape case, and it implicated my client, I withdrew."
Through the exoneration of Fox and Hobbs, Zellner developed empathy for the families, who may not have been comfortable reliving the brutal murders of their children.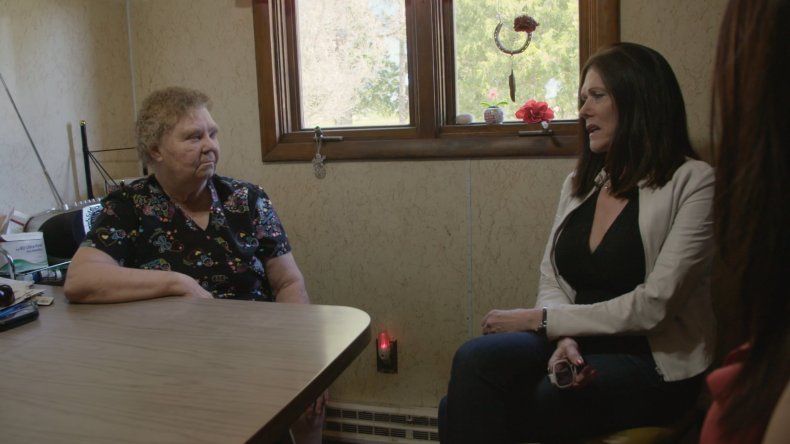 "I'm sympathetic with the family to have gone through this, like the Hobbs family and the Fox family were the victims," Zellner said.
The Halbach family had closed off the possibility that Avery and Brendan Dassey were innocent. "I know what kind of pain people go through, but there's nothing redeeming about shutting down so much that no one can get any cooperation. They're just completely closed-minded," Zellner said.
It's frustrating, but "it's hard to criticize them," Zellner said about Halbach's family. "I understand from going through it with the Foxes and the Hobbs family, the enormous amount of pain they feel, but I do think it's in the public's interest that the cases be re-examined. I've always said that if those two are guilty, Steven Avery and Brendan Dassey, the case would be rock solid. But I already know it isn't rock solid."
Zellner continues to research and fight for Avery's freedom. In the past two years, Zellner has funded Avery's legal defense, as well as all the experts needed for her research. She's accumulated a sum of $839,000 in both attorney time and expert pay. Her current timeline expects news on an evidentiary hearing by the end of 2019.