Kathryn Kates Tributes as 'Seinfeld' and 'Orange is the New Black' Actress Dead at 73
Tributes are pouring in for Kathryn Kates, TV and film actress, who has died at the age of 73.
Known for her roles in series like Seinfeld and Orange is the New Black, among many others, Kates passed away on Saturday "after a hard-fought battle with lung cancer," Kates' representatives confirmed to People.
Kate's manager also told the outlet "my heart is broken, she was the best," and added: "The entire time she was sick, she never complained."
Seinfeld fans will recognize Kates from two of the sitcom's most iconic episodes—"The Dinner Party" (the Babka episode) in 1994 and "The [Marble] Rye" episode in 1996.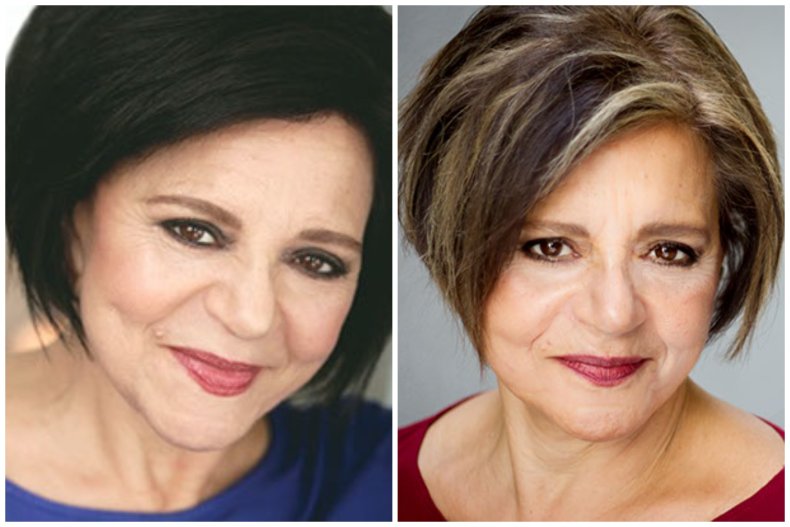 Her prolific career also saw her star in a number of other popular shows including ​​Matlock, Judging Amy, Lizzie McGuire and Caroline in the City.
She had recurring roles in shows Orange Is the New Black as Amy Kanter-Bloom, Law & Order: SVU and Shades of Blue alongside Jennifer Lopez.
More recently, Kates starred as Angie DeCarlo in The Sopranos prequel movie The Many Saints of Newark.
"This gorgeous heart. This incredible force. Love you #KathrynKates," reads a tribute from the theater company Rising Phoenix.
While a tribute from playwright Dan Fishback reads: "I am so upset to hear about the passing of Kathryn Kates, an actress of tremendous empathy, vigor and joy. She played 'Sheyne' in the 2018 reading of my musical 'Rubble Rubble.'
"She was so kind to me, and I always assumed we'd make something together again. I will miss her."
A podcast dedicated to Seinfeld, This Podcast is Making Me Thirsty, also shared a moving tribute on Twitter.
"We are broken heart to learn of the passing of Kathryn Kates. She made us laugh on two episodes of Seinfeld but leaves a legacy of kindness and humanity to all those she touched. RIP Kathryn."
Writer Jon Weisman tweeted: "Farewell, Kathryn Kates, who sold the babka on Seinfeld."
While another well-wisher added: "The incredible @kathrynjkates passed away. Kathryn Kates was someone I knew via my daughter having worked with her & we kept in touch. I greatly admired her work & she knew it. I told her many times and I'm glad I did—outspoken, true, caring, memorable actress in every part."
The day after Kates' death, a video was posted to her Instagram account of her performing a sonnet, with a moving caption.
"Keep me alive in your beautiful hearts with unforgettable memories. Teach others what you've learned from me and I will live in forever."