Kathy Griffin Accuses Trump Staffers of Planting Stories About Her in the 'National Enquirer'
Kathy Griffin is claiming that members of President Donald Trump's staff are feeding stories about her to the National Enquirer. Griffin made the accusation on Twitter on Wednesday, and while she may have been joking—it's unclear in the tweet—it certainly wouldn't be the first time that the comedian has accused Trump of trying to smear her.
Her tweet read, in part, "Trump staffers planting stories in the Natl Enquirer...again?" She then included a screenshot of a message, apparently from National Enquirer editor-in-chief Dan Dolan, about a story the tabloid is preparing, asking Griffin if she has any comment.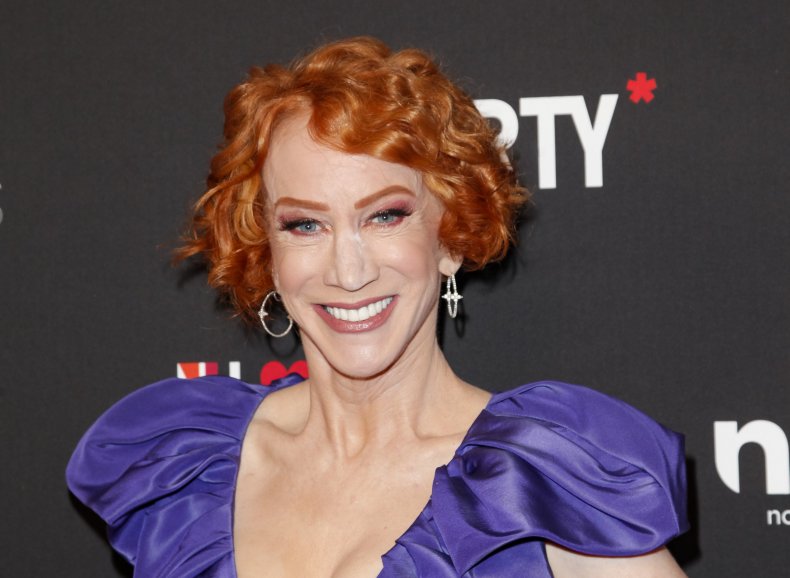 According to Griffin's tweet, the upcoming story apparently alleges that the controversial and outspoken comedian has placed her "dream home" on the market for $15 million. The summary of the story captured in the screenshot says that Griffin "needs to raise cash" since she can't get bookings "because her outrageous behavior has got (*sic) her blacklisted from most TV shows and Hollywood networks." Griffin ended her tweet with a quick note: "Ps. My house is $16MM."
Griffin has run afoul of the Trump administration in the past, notably in 2017 when she posed for a graphic photograph while holding a fake, though very realistic-looking, severed head of Trump. That move prompted the president to lash out at her on Twitter. He expressed his disapproval by writing, in part: "Kathy Griffin should be ashamed of herself...Sick!" Trump also said that his son Barron had a "hard time" seeing the pic, while First Lady Melania Trump insinuated that a person's mental health should be questioned for posing for such a photo.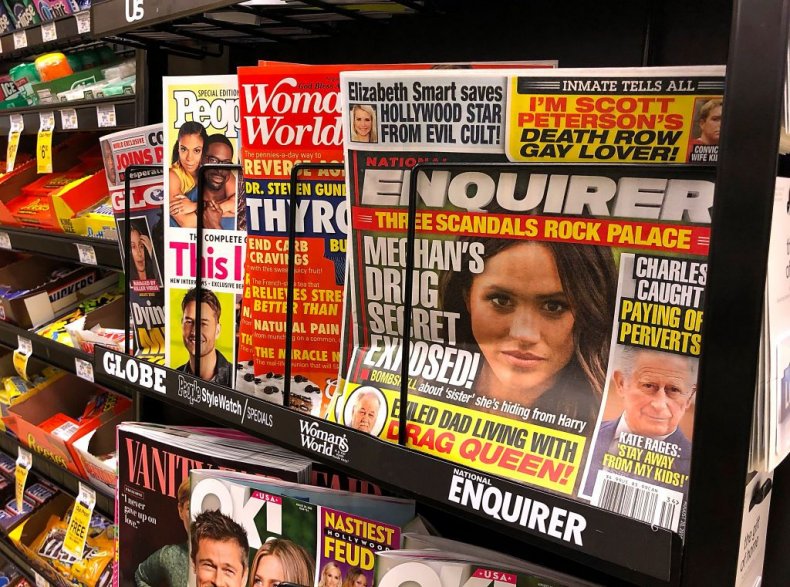 The fallout from the photo controversy led to Griffin's dismissal from hosting CNN's annual New Year's Eve Broadcast with Anderson Cooper and, according to Griffin, her receiving numerous death threats. She also lost endorsement deals, comedy bookings, but worst of all, she says she was placed on the no-fly list for two months and investigated by the Secret Service.
"My little story is historic," she said during an interview with CBS News in 2019. "Whether you like it or not, it's the first time a sitting United States president has used the full power of the Oval Office, the first family, the right-wing media and, more importantly, two departments within the Department of Justice to open an investigation on a private citizen who did nothing wrong. Didn't violate he First Amendment, didn't break the law."
It remains to be seen if this newest story, should it be published in the form that's suggested in Griffin's tweet, will affect her home's value.
Newsweek reached out to Griffin, the National Enquirer and the White House for comments, but did not hear back in time for publication.