Kathy Griffin, George Takei Remember Betty White as TV Star Dies at 99
Tributes poured in for legendary actress Betty White after she passed away on Friday.
White, known for her roles in The Golden Girls and The Mary Tyler Moore Show, died just weeks before her 100th birthday. Many lamented her role and influence in shaping the entertainment industry for decades.
Comedian Kathy Griffin paid tribute in a series of tweets.
"She hung out with my mom, like a peer. She treated me like we were in the same club or something. She actually treated me like an equal in the comedy gurrrl world," she wrote.
She continued: "She was as sharp and funny as she was soft and wise and no matter how long this world continues to spin, there will be only one Betty White."
Star Trek actor George Takei tweeted: "Our national treasure, Betty White, has passed just before her 100th birthday. Our Sue Ann Nivens, our beloved Rose Nylund, has joined the heavens to delight the stars with her inimitable style, humor, and charm. A great loss to us all. We shall miss her dearly."
Henry Winkler wrote: "Betty White : I is very hard to absorb you are not here anymore.. But the memories of your deLIGHT are ..Thank you for yur humor , your warmth and your activism .. Rest now and say Hi to Bill."
"What an exceptional life. I'm grateful for every second I got to spend with Betty White. Sending love to her family, friends and all of us," wrote Ellen DeGeneres.
Andy Cohen wrote: "Tonight we will raise MANY glasses to the WONDERFUL legacy of Betty White!!!"
"I am feeling so grateful right now for the many years of enjoyment #BettyWhite brought me and my family (esp when my mom was newly widowed & we lived on Golden Girls). Rest In Peace you wonderful, beautiful, talented woman. And thank you," wrote Megyn Kelly.
"Y'all, with the passing of #BettyWhite we have lost one of the best humans ever!" LeVar Burton wrote.
"A spirit of goodness and hope. Betty White was much beloved because of who she was, and how she embraced a life well lived. Her smile. Her sense of humor. Her basic decency. Our world would be better if more followed her example. It is diminished with her passing," wrote Dan Rather.
President Joe Biden called her death a "shame," while First Lady Jill Biden added: "Who didn't love Betty White? We're so sad."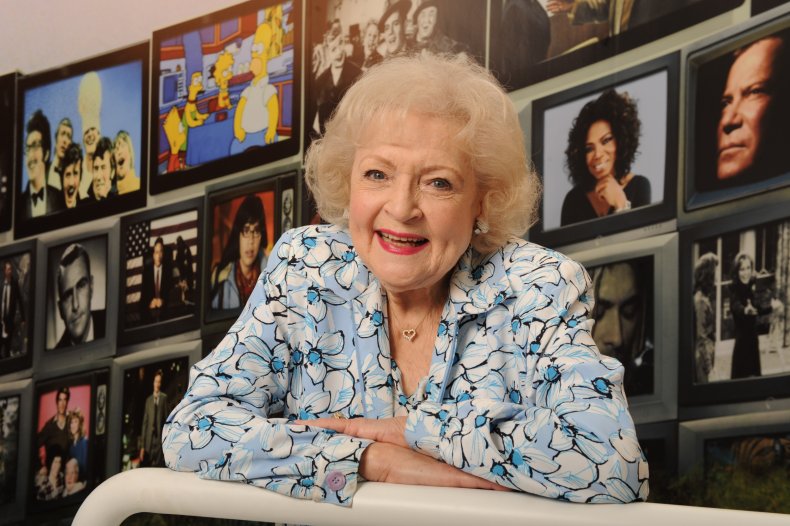 Reese Witherspoon wrote: "So sad to hear about Betty White passing. I loved watching her characters that brought so much joy. Thank you, Betty, for making us all laugh!"
Viola Davis wrote: "RIP Betty White! Man did I think you would live forever. You blew a huge hole in this world that will inspire generations. Rest in glorious peace....you've earned your wings."
"RIP Betty White, the only SNL host I ever saw get a standing ovation at the after party. A party at which she ordered a vodka and a hotdog and stayed til the bitter end," wrote Seth Meyers.
GLAAD remembered her for her activism for the LGBTQ+ community, writing, "We are heartbroken over the death of Betty White, a longtime friend of GLAAD and supporter of LGBTQ equality and acceptance. Our hearts go out to her loved ones and fans. Thank you for being a friend, Betty."
Dionne Warwick wrote: "Another brilliant talent has made her transition. I had the pleasure of getting to know Betty White and shared a few giggles with her. May she rest in well-earned peace."
"All of us in Times Square and around the world are grieving the loss of Betty White. She was a TV pioneer who paved the way for so many people. Beyond that, she showed us what you can accomplish in a lifetime through kindness and humor. Rest in peace to a true American icon," wrote Ryan Seacrest.