GOP Congressional Candidate Katie Arrington Seriously Injured in Fatal Car Accident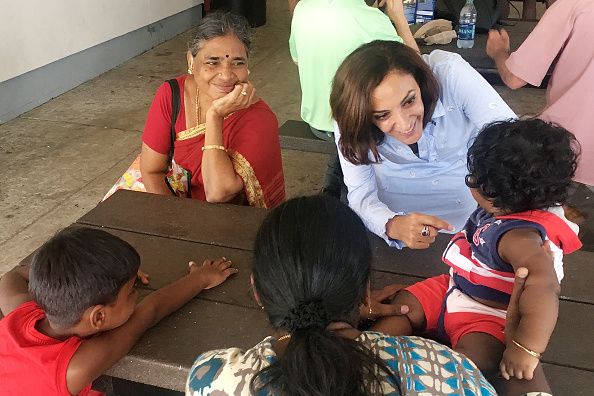 Katie Arrington, the Republican pick to run for South Carolina's 1st congressional district , was injured in a fatal car accident on Friday night.
Arrington was on her way to receive an award from a state medical organization in Hilton Head, South Carolina when her car was struck by another vehicle driving on the wrong side of the road.
Michael Mule, the candidate's campaign consultant, told The Post and Courier that Arrington was out of surgery and recovering this morning but she is expected to stay in the hospital for as long as two weeks.
Arrington suffered a fracture in her back and sustained several broken ribs in the accident, a campaign spokesperson told The Washington Post. The driver of the other vehicle was killed.
Arrington made noise in the primaries this month, defeating longtime Republican lawmaker Mark Sanford. During election day, Donald Trump tweeted his support of Arrington.
Mark Sanford took tweeted a message of support for Arrington as she is recovering.
Correction: Katie Arrington is a candidate for the U.S. House of Representatives, not the U.S. Senate