Katie Couric on Her New ABC Syndicated Daytime Talk Show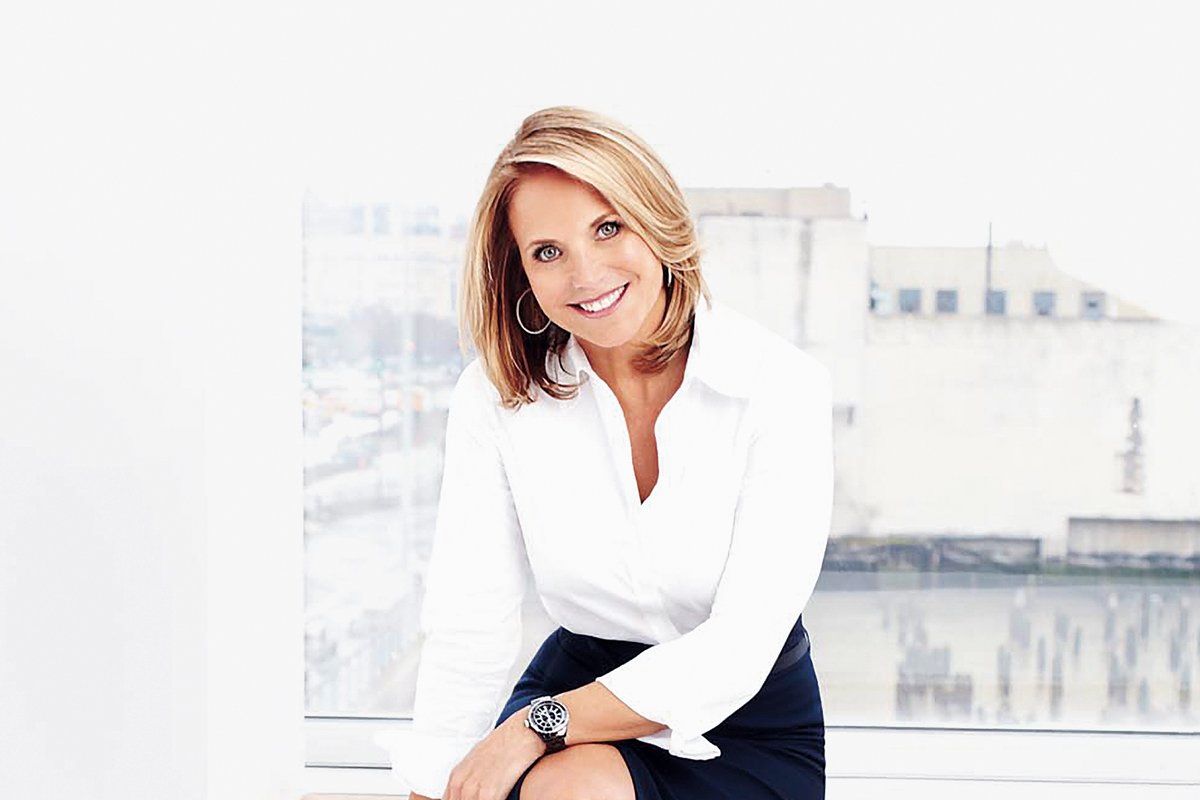 Ever since Oprah Winfrey abandoned her glittering daytime talk show last year for the struggling cable network that bears her name, people have wondered who might fill the void she left behind. But these days, all that speculation appears trumped by a more fundamental question: can anyone again rule the fractured kingdom of daytime syndicated TV?
The latest to seek the crown is Katie Couric, whose show will debut on Sept. 10. The program, called Katie, plans to tackle serious topics, from dating violence to military redeployment: it's "going to be a little bit different from what's being offered in daytime, and explore important issues in the way that Oprah did," Couric tells me—though she adds that "comparisons are inevitable, and I hesitate to bring that up. I'm a very different person from Oprah, with my own sensibilities and life experience."
Couric would seem to have what it takes to succeed in daytime: a winning personality, bold-faced-name status—bold enough to get her show an original theme song written by Sheryl Crow—and journalistic chops to boot. But here's the rub: she is steeped in news at a time when television news ratings are declining. She is trying to crack the syndication market as its glory days are fading. She is creating a TV program just as the action, and the national conversation, seem to be moving online.
And one more thing: building a daytime show from scratch, attracting an audience, and generating profits is much tougher than it looks.
As the longtime co-host of NBC's Today show, Couric was the undisputed queen of morning television. That changed six years ago when she launched another much-ballyhooed program: her version of the CBS Evening News.
Couric understood that she had to try something different with the show: the creaky formula for evening newscasts was fading in the age of the Internet, when everyone had already seen the day's headlines by the time the news came on. But her attempts to come up with a novel approach—her emphasis on little features and commentaries by outsiders—failed to catch on with the traditional older audience. And sexism from some viewers undoubtedly contributed to her ratings struggles as well. Couric gradually improved the broadcast—visiting Afghanistan and famously grilling Sarah Palin about which newspapers she read—but it was too late. Unable to move the show out of third place, she left CBS last year to seek a daytime deal.
If anyone can help Couric regain her magic touch, it's Jeff Zucker, her first executive producer at Today and a partner on her new venture. After building the top-rated morning show, Zucker went on to become chief executive of NBC, but he left after Comcast bought the network. "Jeff has an incredible knack for news, pop culture, and setting the agenda," says ABC News president Ben Sherwood. At Today, "he shifted the center of gravity from 6:30 in the evening to 7 in the morning."
The reunited duo views their upcoming show as filling a void for deeper conversation, and Couric has put together her 100-person staff with an eye toward distinguishing herself from the competition: she was careful, she says, not to hire only people steeped in daytime fare. "It is a different animal," Couric tells me. "We didn't want the staff to be so ingrained in how it's always been done that we couldn't move in a different direction." She also tells me that many of her topics will be "not that far removed from what I did on CBS Evening News."
But this strategy could be missing one key element. Emotion is what tends to attract daytime viewers, and while Couric excels at dragging it out of others, she draws a privacy curtain around part of her life. In early tapings she has played the charming interviewer, not the powerful personality who creates dramatic moments. If she mentions an example from her life, she slips it in as an aside. She is friendly and accessible, not outspoken and opinionated.
"If it's a newsy show, you're going to die," says a Hollywood insider familiar with the syndication market. "Conflict seems to be what works in daytime. She's got to come across as relevant to people who are sitting out there. They're like girlfriends. Oprah was everybody's girlfriend." In other words, is it possible that Couric, who wasn't perceived as newsy enough to succeed in the evening, could be too newsy to succeed during the afternoon?
But there is another part of the equation: people genuinely like Couric. When they walked down the street, says Rick Kaplan, her executive producer at CBS, "you would have thought I was with the Beatles." When her husband, Jay, died of cancer in 1998, America embraced the young widow, and while she now has a Hamptons-hopping lifestyle, there is a well of public affection for her.
When Couric bounds onto her new set at ABC, with its plush off-white chairs and lavender backdrop, she draws energy from the crowd. She has been known to slip into the audience during long breaks, plop herself down on a random seat, and chat up a few fans. You can't bottle that. The question is, will it be enough?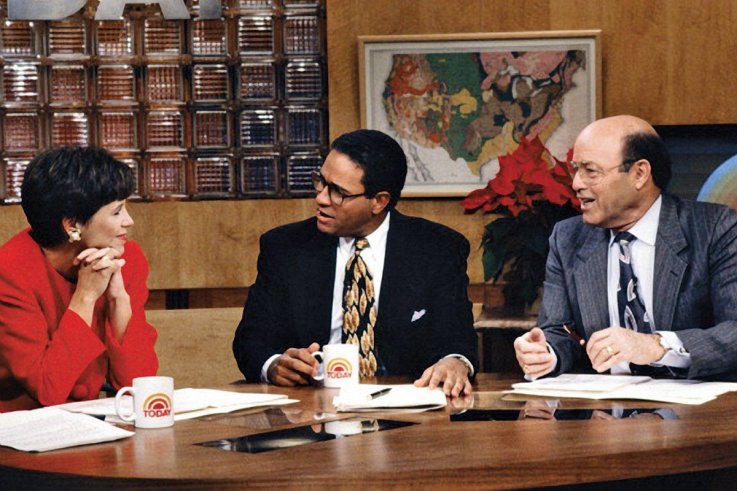 Couric, after all, is entering a difficult market. For one thing, there's no shortage of competition. While TV ratings are declining overall, the talk world has plenty of competitors—from Dr. Phil to Dr. Oz to Maury Povich to Jerry Springer to Judge Judy to Rachael Ray to Ellen DeGeneres—fighting over the spoils. Even Oprah is having a rough time breaking out of this crowded group. Her money-losing OWN network is drawing just 325,000 viewers in primetime, and she had to cancel Rosie O'Donnell's program because of low ratings.
And competition aside, the finances and logistics of launching a successful syndicated daytime show are especially tricky. While a favored network show can be slotted in the middle of a strong lineup, Couric will air in different markets at different times, many at 3 p.m., and be heavily dependent on lead-in programming. (Seventy percent of the stations that have signed on are ABC affiliates, and a quarter are with NBC.) "There's only so much you can control," she admits.
The task is complicated by the convoluted arithmetic of syndication. Most such programs run a large deficit for the first two years; at the outset, the initial costs—building a set, promoting the show—far outweigh the revenue flowing in from the stations. Only in the third year—with much of the upfront money already spent and, if all has gone well, rising ratings enabling a program to demand far more from advertisers and local station managers—can these shows become money machines.
Couric, who is earning several million dollars, owns the program, so she would make the big bucks on the back end. But first, analysts say, she would have to draw at least a million households in the coveted demographic of women 25 to 54—a rough benchmark widely used in the business. DeGeneres is strong in that demo, with 3 million viewers overall, but she's been on for a decade. At her peak a half-dozen years ago, Winfrey averaged 8.4 million viewers.
But the toughest challenge Couric faces may be figuring out the right balance between serious and fluffy. Other big names who have tried to bring a more journalistic sensibility to daytime have sometimes struggled. Jane Pauley, like Couric a former Today host who launched a talk show in her 50s, lasted just one season. "It was the hardest year of my life," says Pauley, explaining that research found the audience associated her with "buttoned-up journalism." "The writing was on the wall when I wasn't able to be competitive with Oprah," she recalls. "NBC, with high expectations, charged a lot of money for our show, so affiliates who bought it needed it to be successful."
Anderson Cooper, the CNN anchor who launched a daytime show last year, has also struggled, suffering through format changes and staff shake-ups. If journalists "want to compete in that arena," says a former daytime producer, "they have to do things that newspeople aren't comfortable with—there's a lot of story manipulation, character manipulation."
Not every journalist who has made the transition to daytime has faltered, however. Barbara Walters's experience with The View shows that it can be done. When she launched the program 16 years ago, she recalls, Roone Arledge, the legendary ABC News president, "did not want me to do the show. He thought it would interfere with my reputation as a newsperson." Her debut was so inauspicious that major markets didn't carry the show, and she had to use a set left over from a canceled soap opera. "We came in with no expectations, no set, no money, no promotion, no ads," she says. Yet Walters, by combining newsy "hot topics" with plenty of raucous argument, turned The View into a cultural force.
"Katie is a very warm personality," Walters says. "I think she has terrific credentials. But it is tough to do a show by yourself."
Couric does have a lot going for her. She has half a million followers on Twitter, and in a video on the new show's website, she plays the piano while describing her love of music. If TV shows now need a social-media strategy to succeed, Couric arrived there early.
Kaplan, a former president of CNN and MSNBC, says that "all great shows evolve" and that this is invariably a bumpy road. "Katie is an extraordinary talent, and I have no doubt she will make it. But the pain for her getting there is that there are all these expectations for her. What always happens is, 'Oh, my God, she's not perfect on the first day or the second day,' and people want to start writing obituaries."
Couric knows she has to forge a personal connection with older women. She is willing to chat up movie stars and talk about hair and fashion and body image. Still, she is determined to avoid pandering. "I'm not going to compromise my standards in a desperate search for ratings," Couric says. She adds, "That doesn't mean I'm not going to do fun things and light things and have a good time." But she also insists, "I don't want it to be all about me."
Make no mistake: our personality-driven culture will make it about her. If she falls short, no one will want to hear about the tricky line between emotion and news, or about weak lead-ins from other programs, or about any of the other vast challenges of creating a daytime syndicated talk show; that's the price of having your name in the title. "Katie Couric is a big-name talent," says NBC's Steve Friedman, once her executive producer at Today. "She will get people to watch the show. Then the question will become: will they watch day in and day out?"
Katie Couric on Her New ABC Syndicated Daytime Talk Show | Business