Katie Hill Ex-Staff Condemn Elisabeth Moss Biopic, Say Scandal-Hit Rep. 'Not a Hero for Women'
Elisabeth Moss is due to star as former Congresswoman Katie Hill in a film adaptation of her memoir from Blumhouse Productions.
However, the former politician's staff are said to be "disappointed" by the move, claiming that Hill is "not a hero for women."
The Handmaid's Tale star is trying her hand at a biopic, which will be based on Hill's forthcoming book "She Will Rise: Becoming a Warrior in the Battle for True Equality."
"I am so honored to have the opportunity to portray Katie and to help tell her story. Her strength and work to amplify women's voices is incredibly inspiring to me and her experiences could not be more important for us to magnify right now," Moss said in a statement per Variety. "As always, Jason and the Blumhouse team are such incredible partners and Lindsey and I are thrilled to make something powerful with them and Michael."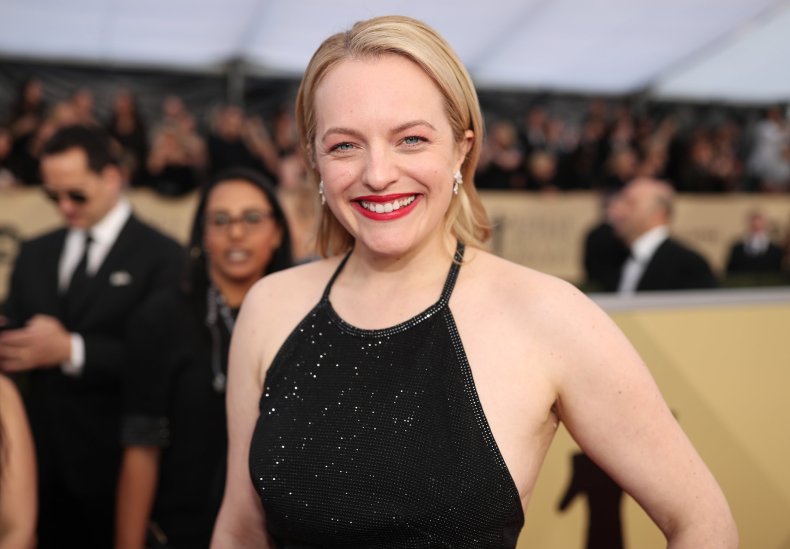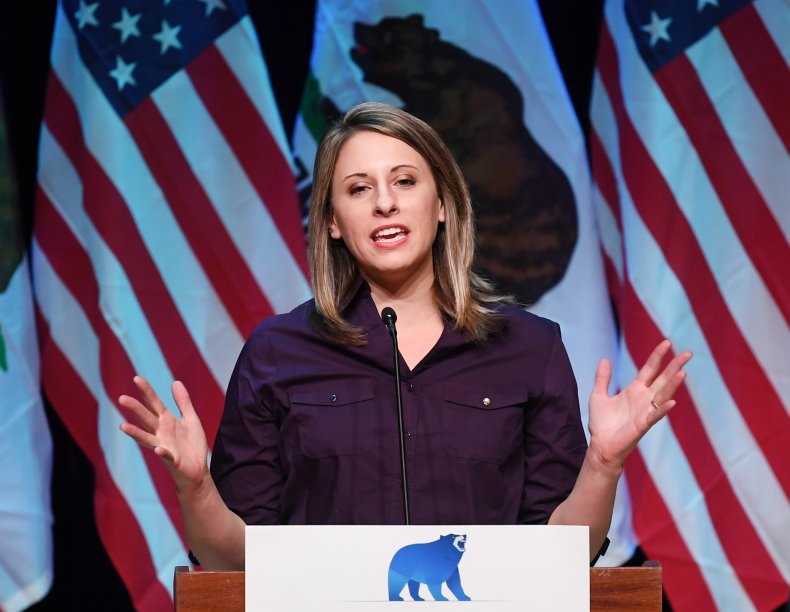 As California's first openly bisexual Congressperson, intimate photos of Hill were leaked and published in the media after her relationship with a campaign staffer was revealed. The book examines the events that precipitated Hill's resignation and how she was the victim of revenge porn.
Hill's former staff appeared to tweet from her old government Twitter account following news of Moss' film being announced today.
"Katie's former staff here. Disappointed in so many folks - including Elizabeth Moss, @Blumhouse, & @michaelseitzman - regarding today's announcement, the first tweet reads.
"This is an incredibly sensitive situation. We appreciate the instinct to defend our former boss, an LGBTQ+ woman who faced abuse from her husband," they continued.
"What happened to Katie Hill shouldn't happen to anyone. But, this moment requires more nuance, as Katie Hill's story - our story - is also one of workplace abuse and harassment. Katie Hill can be both a victim and perpetrator. And, staff can experience severe consequences for speaking out against their powerful boss."
The added: "No one should have to put themselves in harm's way for the public to understand a simple truth: Katie Hill is not a hero for women. We deserve heroes who embody our values even in the most difficult moments."
The tweets state that Hill took advantage of her staff, causing them "immense harm" while many were young women just starting off in politics.
"Workplace abuse and harassment can take many different forms, but one thing is certain: it is never okay, even if your boss is a woman and/or a survivor," the continued. "Believe us when we say: it's not only about who starts it, it's also about who ends it. And, while Katie is certainly the survivor of abuse, we are not confident that she sufficiently acted to end her own patterns of inappropriate and abusive behavior."
The thread ended with a callout to the #MeToo campaign.
However, from her personal Twitter account, Hill said she was "honored" to have Moss play her in the film.
She later claimed that her government Twitter account had been hacked but did not know who posted the tweets.