Katie Porter Spars With Mnuchin At Hearing: 'Ridiculous You're Play Acting… You Have No Legal Degree'
Rep. Katie Porter (D-Calif.) slammed Treasury Secretary Steven Mnuchin for "ridiculous play acting" as a lawyer during a House hearing focusing on relief funds for the COVID-19 pandemic on Wednesday.
Porter and Mnuchin argued over details of the Coronavirus Aid, Relief, and Economic Security (CARES) Act at a House Committee on Financial Services hearing. Mnuchin has demanded that any unused funds from the $2.2 trillion COVID-19 relief bill should be returned to the Treasury Department if they remain unused at the end of the year. Porter challenged the legal reasoning behind the demand.
"I'm reading aloud now from section 4027 of the CARES Act: 'On or after January 1, 2026, any funds that are remaining shall be transferred to the general fund.' In other words, sent back to the Treasury," Porter said. "Secretary Mnuchin, is it currently the year 2026, yes or no?"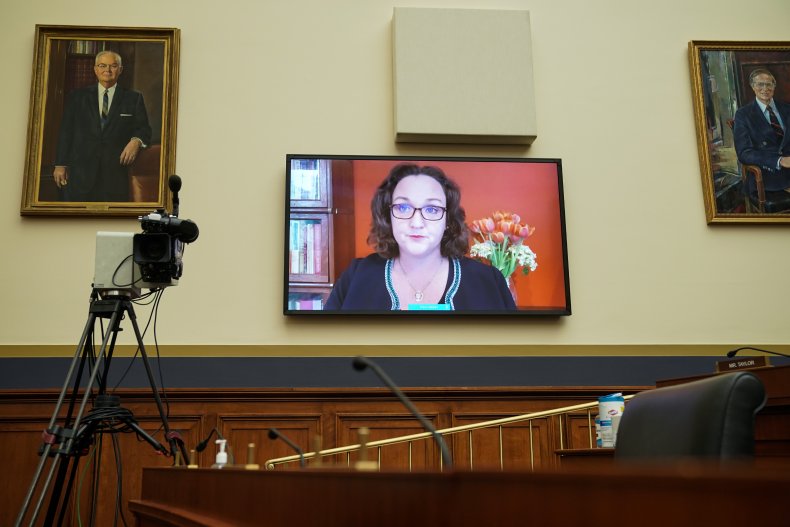 Mnuchin at first refused to respond to the question, prompting Porter to press him on the matter. He responded that "of course it's not 2026" while protesting that it was "ridiculous to ask me that question and waste our time."
"Well, Secretary Mnuchin, I think it's ridiculous that you're play acting to be a lawyer when you have no legal degree," Porter said.
"Well actually, I have plenty of lawyers at the Department of Treasury who advise me," Mnuchin replied. "So, I'm more than happy to follow up with [committee Chairwoman Maxine] Waters and explain all the legal provisions and the ranking member. So, more than happy to make that access."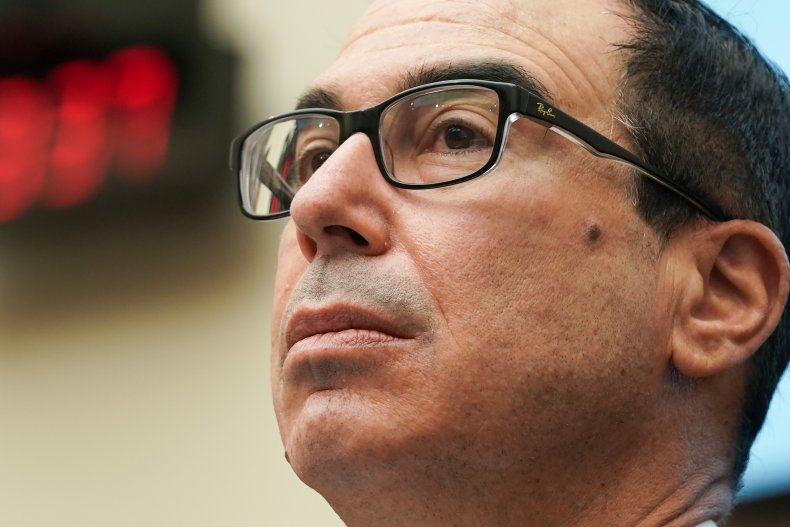 Porter again pressed Mnuchin about whether he was a qualified lawyer. He admitted that "I do not have a legal degree, I have lawyers that report to me." When Porter questioned his arguing with Federal Reserve Chairman Jerome Powell, who is a qualified lawyer, that the funds should be returned based on "what the law says," Mnuchin asked the congresswoman "are you a lawyer?"
Porter is a lawyer. She graduated magna cum laude from Harvard Law School, where she studied under Sen. Elizabeth Warren (D-Mass.) and was an editor for the Harvard Women's Law Journal, which has since been renamed the Harvard Journal of Law & Gender. She then worked as a lawyer in private practice and spent several years as a law professor before entering politics.
A new COVID-19 relief bill remained elusive more than eight months after the CARES Act passed both chambers of Congress and was signed by President Donald Trump. Partisan disagreements, focused on the overall size of the bill as well as specific provisions, made the prospect of legislation being passed soon appear increasingly unlikely even as the virus continued to spike throughout the country.
Newsweek reached out to the Treasury Department for comment.