'Bold Type' Star Katie Stevens Shares Engagement Story and Awkward Meeting with Cosmo Editor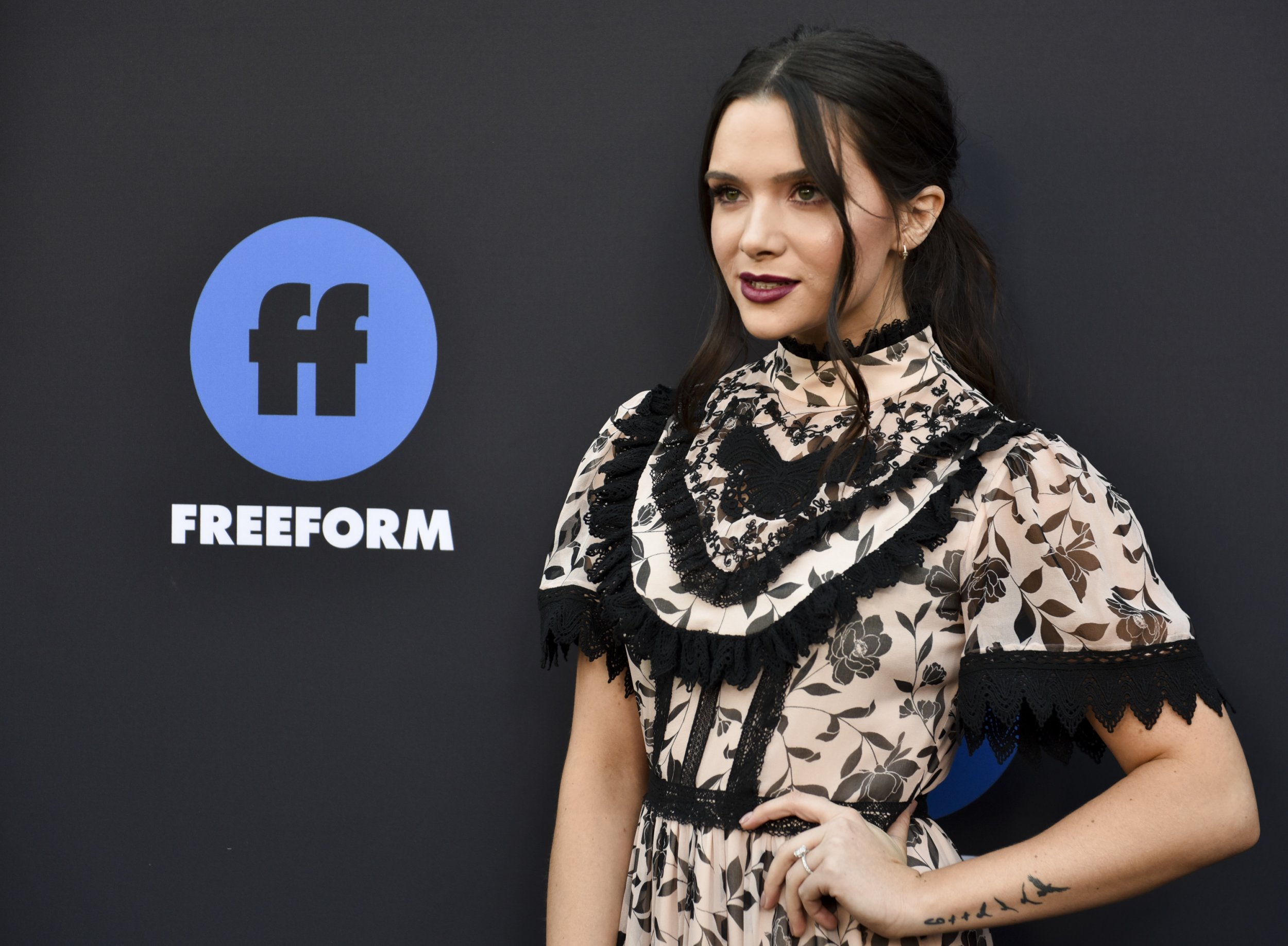 Bold Type star Katie Stevens shared a cute story about how fiancé Paul DiGiovanni proposed to her when she appeared on Late Night with Seth Meyers Tuesday.
It all started with a trip. Since her Freeform show films in Montreal, Stevens knew they wouldn't get to spend much time together this year, so they planned a trip to Switzerland. Unbeknownst to her, "He had the ring in his pocket for days," she revealed. "He was smart by letting me plan our day." Her outing put them in the perfect place for his proposal.
They took a gondola lift to the top of the Alps and hiked down to a lake. "I have dropped not so subtle hints that I wanted him to ask," she explained. "He used to say things like, 'I'm gonna marry you someday,' and I was like, 'You're gonna marry me on Sunday?'" He then took out one of the letters he wrote three years earlier for when they were apart, from times when she missed him and when she was on a plane to see him.
"One letter said, 'Do not open until I say so,'" Stevens shared, and she hadn't opened it, until that moment. "It said, 'Katie, marry me?'"
She told her co-stars over FaceTime, and while Meghann Fahy, who plays Sutton Brady, cried, Aisha Dee, who plays Kat Edison, "had the worst reaction ever," Stevens told People on June 12.
However, there was a good reason for that, as Dee explained, "I honestly didn't hear what she was saying." It was New Year's Eve, she had been at a wedding and drinking for hours, and she hadn't realized what Stevens was telling her when she showed off her ring. She was even upset when she thought that her costar told her the good news through a group text a week after she got engaged.
The couple celebrated their engagement Sunday. Both Stevens and DiGiovanni shared photos from the party on Instagram.
In addition to sharing her happy engagement story with Meyers on Tuesday, Stevens told him about meeting Joanna Coles, the former editor-in-chief of Cosmopolitan (now Chief Content Officer of Hearst Magazines). Her life inspired The Bold Type, which premiered on Freeform in 2017.
After booking the role of Jane Sloan on the show, Stevens went to Hearst to meet Coles and some of the staff. When she got to the top of the escalator, she saw Coles talking to someone. "Idiot me, I was like, 'She's here to greet me,'" the actress recalled thinking before realizing, "She doesn't greet people." After she introduced herself, Coles brought her around to meet the writers and fashion department and left her to find out what each person did. When Stevens thought it was time for her to leave, she asked where Coles was to say goodbye. "They were like, 'Oh, she left 30 minutes ago,'" she said.