Katko on Trump Praising Putin as Genius: 'I Don't Think Either of Them Are'
Congressman John Katko is the latest Republican to push back on former U.S. President Donald Trump's praise of Russian President Vladmir Putin.
Speaking to The Washington Post on Tuesday, Katko was asked if he agrees with Trump's assessment that the Russian leader is a "genius."
"No, I don't think either of them are," said Katko, a ranking member of the House Homeland Security Committee.
"There's real human tragedy going on, and it was wholly unnecessary on the part of Putin," he added.
Trump has praised Putin on multiple occasions amid the invasion of Ukraine. The former American president's comments have highlighted a rift within the GOP between his supporters and the party's traditional stance against Russia.
Arkansas GOP Senator Tom Cotton recently avoided condemning Trump's comments on Putin, telling ABC News' George Stephanopoulos he wouldn't speak on behalf of another politician. However, Cotton did call Putin a "ruthless dictator who's launched a naked, unprovoked war of aggression."
Wyoming GOP Congresswoman Liz Cheney, on the other hand, described Republicans taking cues from Trump on Russia as the "Putin wing of the GOP."
Moscow ordered troops into Ukraine on February 24. According to the United Nations, 136 civilians, including 13 children, have been killed across Ukraine due to the conflict.
At the Conservative Political Action Conference (CPAC) in Orlando, Florida, this weekend, Trump said his comments about Putin have been "greeted with 'Oh, that's such a terrible thing to say.'"
"The problem is not that Putin is smart, which of course he's smart, but the real problem is that our leaders are dumb," he added.
Trump also claimed that the crisis in Ukraine wouldn't have happened if he hadn't lost the 2020 election. He also continued to falsely state that the presidential race was stolen.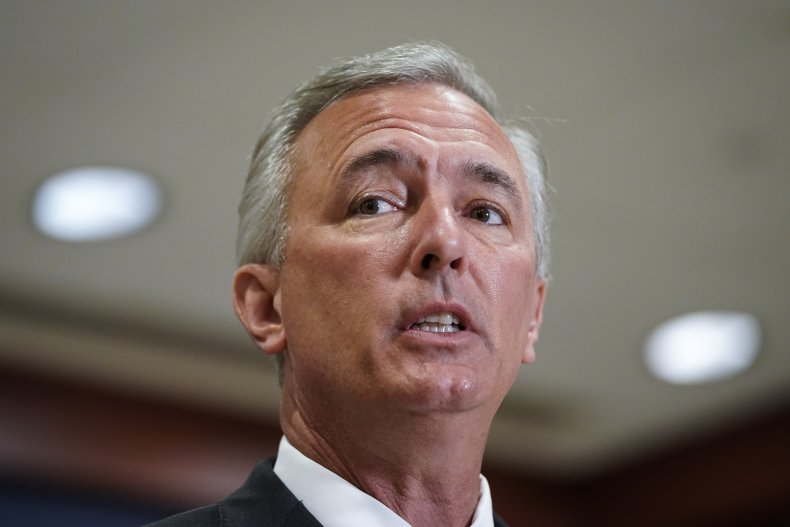 Katko, who represents New York's 24th congressional district, is one of a handful of anti-Trump Republicans on Capitol Hill. He is among the 10 conservatives in the House of Representatives who voted to impeach Trump after the U.S. Capitol riot on January 6, 2021.
Katko announced in January that he won't be running for reelection in November.
The representative told the Post Tuesday that the decision to retire had nothing to do with Trump's pledge to seek political revenge on the Republicans who supported his impeachment. So far, three of the 10 House conservatives who voted yes on impeachment have announced their retirement.
"I was quite certain, even with the redistricting that was done in New York state, that I had a path to victory," Katko said.
Newsweek has reached out to a Trump spokesperson for comment but didn't receive a response before publication.