'The Oath' Star Katrina Law Comes Clean About Playing a Dirty Cop
DC Comics fans know Katrina Law best from Arrow, where she has a recurring role as Nyssa al Ghul, the extremely skilled and perceptive daughter of League of Assassins leader Ra's al Ghul. Law plays another ruthless character — Karen Beach, a member of a police gang—in a brand new series produced by 50 Cent on Crackle. The Oath is based on true events, and Law tells Newsweek her character has a real-life inspiration too.
"It's pretty public knowledge that our showrunner was a former cop gang member," Law said. "Things are exaggerated for television a little bit, but then again they may not be."
Showrunner and creator Joe Halpin estimates there are still about a dozen cop gangs still operating in Los Angeles alone. However, women are rarely associated with gangs. That's not the case in The Oath. Law's character is the only female lead, but it's through this lens the series presents one of its most compelling angles.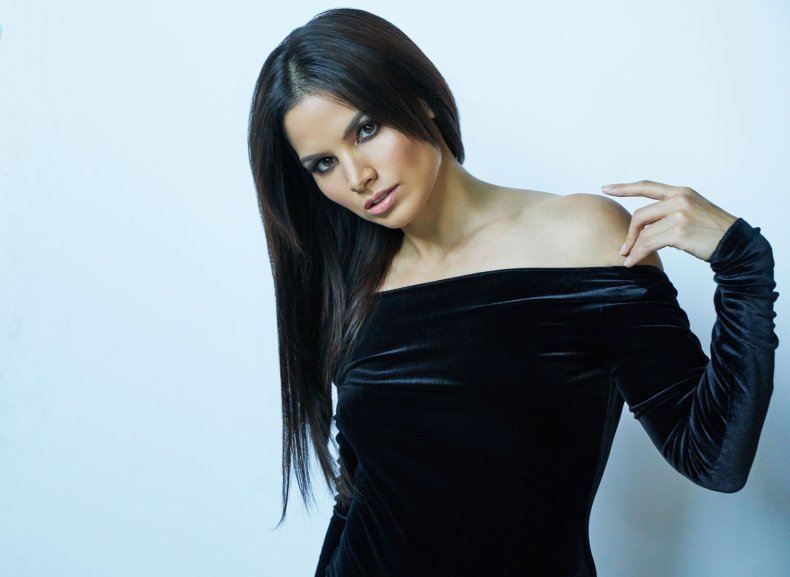 Beach must attend sessions with a therapist to discuss her inclination toward brutality. Law says her character goes harder than the boys to be respected within the police force (and the gang). The therapist challenges Beach to recognize the toll adversity takes on her psyche as one of the only women in her unit. "Women only have two options in this type of world," the therapist says. "You can try to get the men to see you as their equal or you can manipulate them, but either way, you never really win. That's how it feels."
Law says the statement rings true to her, even outside of the context of the series. "It's been proven time and time again, you see with the #MeToo movement, I think people are fighting to get seen as equals and be taken out of the sex object realm of the world to be respected for their minds and talent. Sexual harassment is relevant everywhere, so you can either use that to your advantage or rebel against it."
The depth of her character, coupled with the exploration of how these cops negotiate the contradictions of being both a public servant and a member of a gang, is what turned Law onto the role. "Joe [Halpin] hired female writers who have been in the industry for a while to give this voice to Karen and to make sure she was well represented and not treated as a woman, but just another man who happens to have a storyline as a woman," Law said. "The cool thing about the show is you never see us actually working."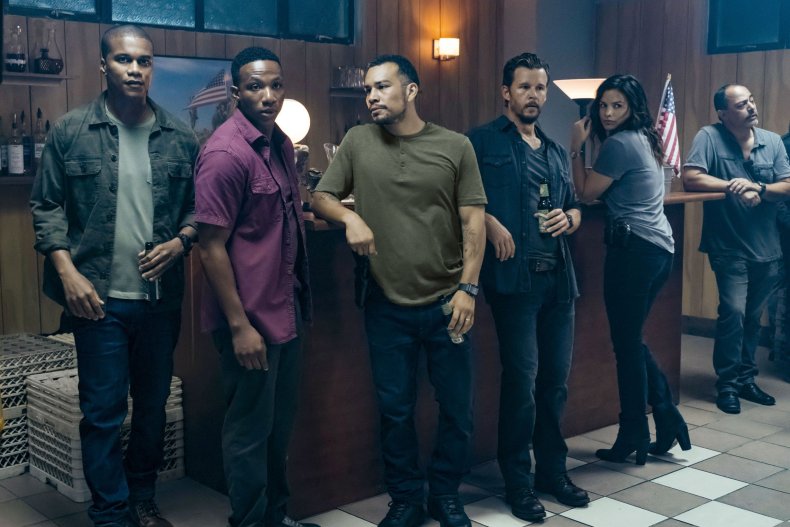 Law describes the series as gritty, dirty and "not pretty." While her character's therapy sessions are anything but girlish, they do serve as a nice break from the constant gang warfare. Not to mention that her sessions normalize the fact that anyone exposed to the violence and negativity police experience on the daily could use some mental health support.
"I think the entire human race would do well with some therapy, even if it's just 'my boyfriend and I aren't getting along.' It's beneficial," Law said. "People who go to therapy are probably smarter, saying, "You know what, I could use some help and I can't do this on my own." I think that's very human and vulnerable and admirable."
The Oath is now streaming on Crackle.