Katy Perry Says She Treats Her Anxiety With Meditation, Not Prescription Drugs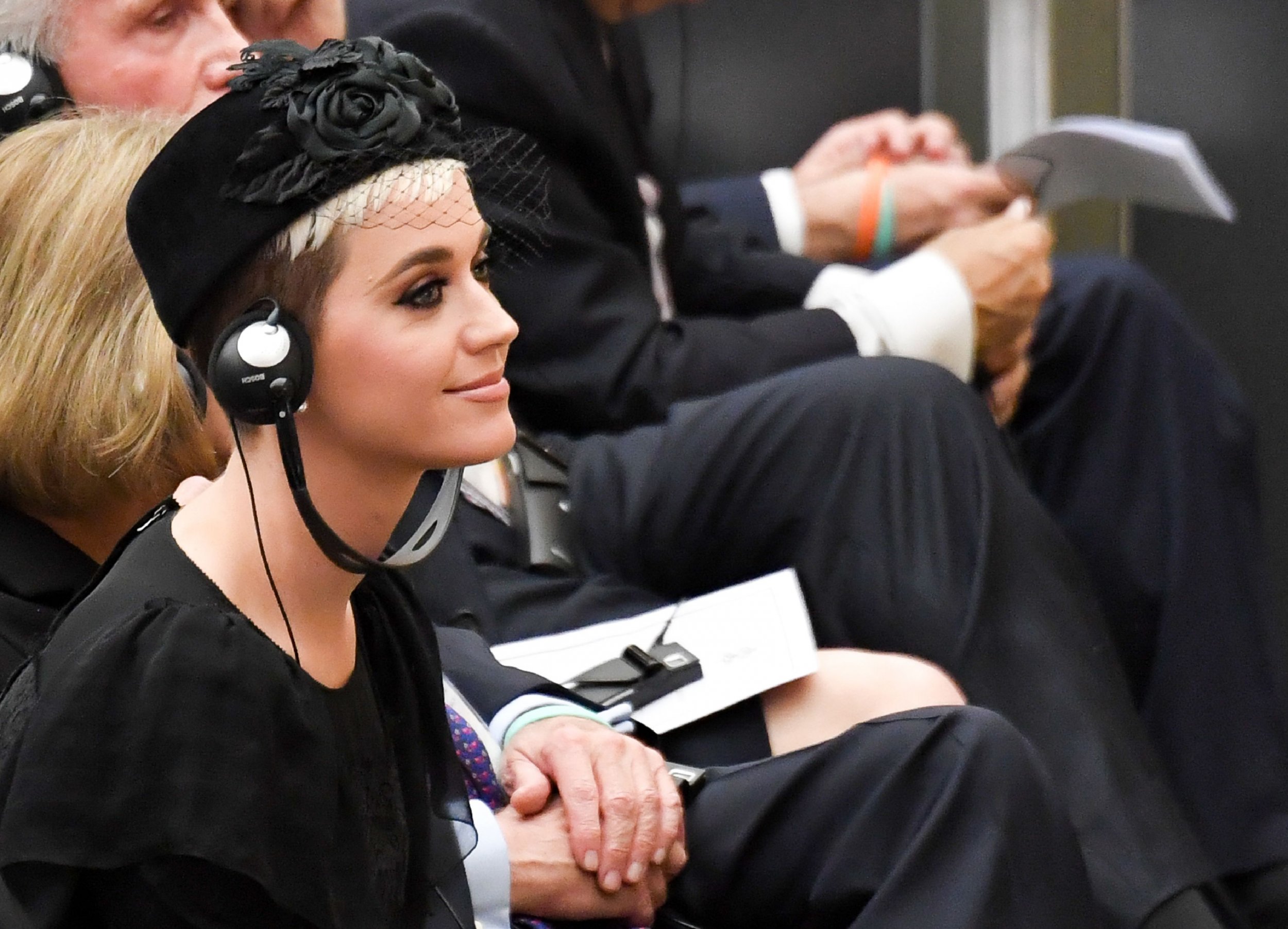 Singer Katy Perry says she uses meditation instead of prescription drugs to treat her anxiety.
Addressing the Unite to Cure health conference at Vatican City on Saturday, Perry spoke broadly about how a practice known as transcendental meditation (TM) has helped to ease her stress.
"It has helped a lot with my anxiety. Instead of having to turn to prescription [drugs] I've been able to turn to this.
"It helps incredibly with jet lag, and we did it this morning at 7 o'clock—and for the Italians it helps with the hangovers," she added with a laugh.
The singer was joined on the panel at the event with her teacher Bob Roth, the CEO of the David Lynch Foundation, a meditation non-profit founded by the Twin Peaks director and TM follower. Following the speech, Perry, who was joined by Orlando Bloom, attended an address on health by Pope Francis and met the pontiff.
"I have always [...] had a lot on my plate and I noticed before I was meditating I started to short circuit.
"I knew that I had to take care of my mental health and my mind, which is the greatest asset in my body besides my heart. I knew I had to protect it," she said.
"The stillness that I've found is beyond anything I've ever experienced. It's way different than napping. Everybody's just like 'I'll nap for two hours.' This is totally different from napping. Napping is to brushing your teeth as flossing is to meditation. A lot of people brush their teeth but still have very interesting breath. So you gotta get the plaque out."
The singer also argued meditation is key to finding one's "authentic self."
"I find personally with my own experience meditation is the key to really finding your true authentic self, finding that stillness, recharging, having the strength, the mental strength, the physical strength, the immune strength to be able to take on this big technological world."
Perry made the comments after she was criticized earlier this month for tweeting that breathing exercises help to ease her anxiety.
"Whenever I feel any anxiety, I just breathe through my nose and out through my mouth," she wrote.
While some praised the American Idol host for speaking openly about dealing with feelings of anxiety, others accused her of misunderstanding the severity of the medically recognized disorder believed to affect 40 million adults in the U.S. More than one in 10 Americans take antidepressants in order to treat mental disorders, including anxiety.
In 2014, Perry revealed that she took beta-blockers, a common form of anxiety medication, to treat pre-stage nerves.
"I have to take beta blockers [before each show], I get so nervous," she told Cosmopolitan at the time."
Unlike other common forms of meditation, proponents of TM claim it must be taught one-to-one by a qualified practitioner. Followers then meditate for 20 minutes a day.
Other high-profile TM supporters include Hugh Jackman, as well as Girls producer Lena Dunham, whose mother took her for sessions in an attempt to treat her symptoms of Obsessive Compulsive Disorder.