Katy Perry Advocates for Ole Miss Quarterback Matt Corral to Win Heisman
The University of Mississippi football bandwagon is getting crowded, but they always have a seat saved for Katy Perry.
The platinum recording artist and American Idol judge showed her support for Ole Miss and quarterback Matt Corral's Heisman Trophy candidacy on Twitter.
The Rebels were picked to finish fourth in the Southeastern Conference West Division behind national champion favorite Alabama, Texas A&M and rival LSU in the SEC preseason media poll. But fresh off a statement 43-24 win over Louisville in Atlanta on national television, Mississippi is 1-0 and ranked No. 20 in the Associated Press and USA Today Coaches Polls.
Mississippi put up 569 total yards against the Cardinals without coach Lane Kiffin, who stayed home after testing positive for COVID-19. But Kiffin expects to be back for the home opener Saturday against Austin Peay. Hoping to avoid a letdown that could cost the program momentum, he made an impassioned plea to fans and students to show up and be loud in a video that went viral. His tweet also tagged Perry and offered to buy her corn dogs.
Perry holds a special, albeit unlikely, place in Ole Miss football history. She was a surprise guest picker when ESPN's College GameDay visited the Oxford, Mississippi campus and successfully predicted the Rebels' stunning 23-17 upset of third-ranked Alabama on October 4, 2014.
The reference to corn dogs also traces back to her day as a sports prognosticator. Perry trolled LSU by referring to it as "L-S-Pew" while brandishing a corn dog before picking against the Tigers that day. A year later she fired up the crowd at Vaught-Hemingway Stadium and further endeared herself to the Ole Miss faithful by taking a bite out of a corn dog before the Rebels' upset 38-17 win over the Tigers on November 21, 2015.
Perry is clearly keeping tabs on the Ole Miss football team and put Corral, the preseason first-team All-SEC quarterback, on notice for her 108 million-plus followers on Twitter.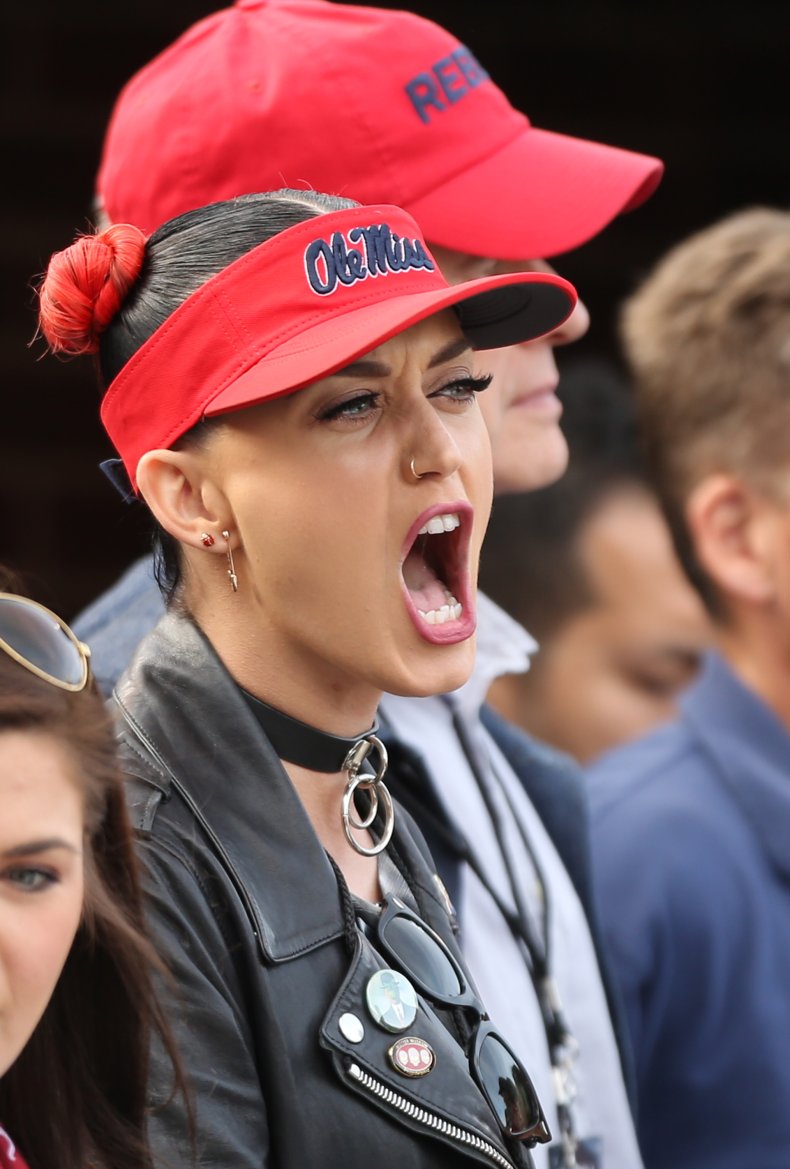 Corral lit up Louisville by going 22 for 32 with 381 passing yards, 55 rushing yards, a rushing touchdown, a passing score and zero turnovers Monday. He currently is at 9-1 to win the Heisman, according to BetMGM, to all those interested in further testing Perry's powers of football prediction.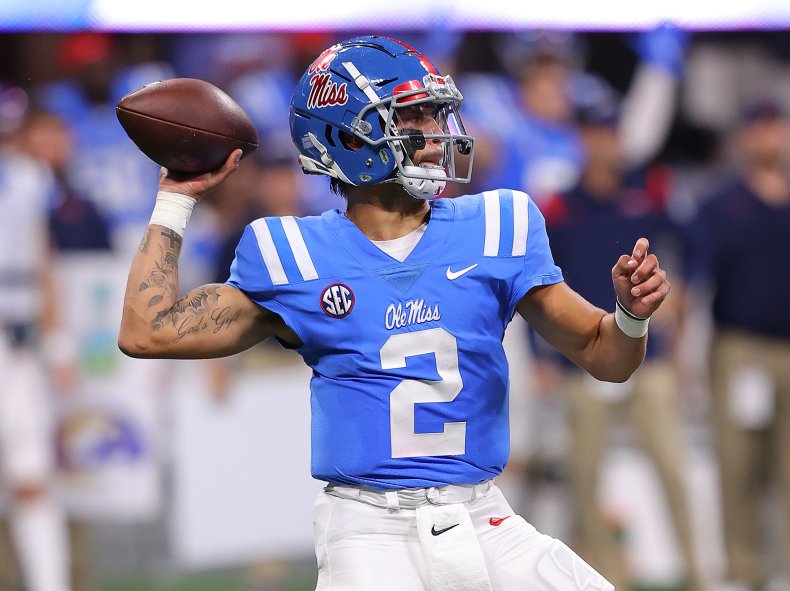 Perry is not performing Saturday — her temporary residency in Las Vegas doesn't kick off until December 29 — so it's possible she could fly in for the Rebels' game. But with fifth-ranked Texas A&M and LSU slated to visit Oxford during the SEC slate, she might want to wait.