Is Katy Perry Killing 'American Idol' Ratings?
ABC's revival of American Idol had a solid debut March 11, generating 10.3 million viewers. But the numbers have since declined, and there could be one judge that's managed to reduce ratings.
Turns out that Katy Perry's presence on American Idol isn't going over well with viewers and it could be because of her repeated attempts to flirt with male contestants.
Perry, 33, joined the judge's table alongside singer Lionel Richie and country crooner Luke Bryan. ABC's reboot features the same format as its Fox predecessor, with host Ryan Seacrest returning. But Perry's seemingly controversial kiss with 19-year-old contestant Benjamin Glaze is what first ignited criticism from viewers.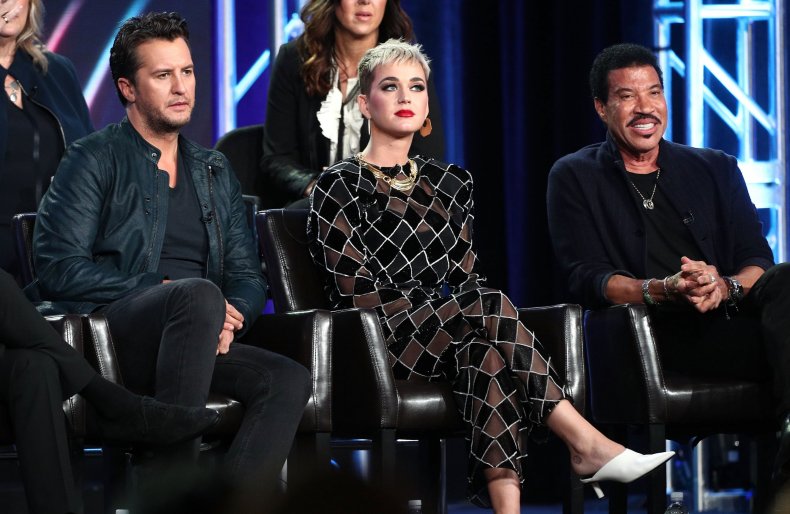 After Perry motioned for Glaze to approach the judge's table to kiss her on the cheek, she moved last minute and kissed him on the lips.
"I was a tad bit uncomfortable. I wanted to save it for my first relationship. I wanted it to be special," Glaze told the New York Times. Had Perry asked to kiss Glaze, he asserts that he would've declined the offer. While Glaze doesn't equate Perry's actions as sexual harassment, her behavior was deemed as such by many viewers. Supporters of #MeToo said Perry's action, which was promoted as a lighthearted moment by producers, would likely have been condemned if she were a man.
One week after the Glaze incident, Perry flirted with 18-year-old contestant Jonny Brenns on Sunday's episode. "You got a face like Chet Baker," Perry told Brenns. "Very good-looking." Richie jokingly responded, asking: "Will you stop flirting now?" But the "Swish Swish" singer ignored Richie and proceeded to flirt with Brenns. "Eighteen-year-old girls would eat this. If a 32-year-old cougar would eat it up..." she said before trailing off mid-sentence.
American Idol's first Monday show— March 12— reeled in 8.4 million viewers, which is down from its Sunday debut. These numbers are lower than fellow reality competitor The Voice, which averaged at 11.7 million viewers March 12. In American Idol's second Sunday (on March 18), ratings slipped by 26 percent to 7.7 million viewers.
Perry's receiving a $25 million salary as a judge, earning more than returning host Seacrest at $12 million. Celebrity judge Bryan reportedly makes $12 million and Richie earns even less with $7 million.
This isn't the first time Perry was criticized. She made headlines after having a legal battle with a group of nuns, known as The Sisters of the Most Holy and Immaculate Heart of the Blessed Virgin Mary. The nuns owned a large hilltop property that used to be a convent, which they sold in 2015 for $15 million. But they were informed they weren't authorized to sell the property. It was instead sold to Perry.