How to Watch ABC's 'Good Morning America' Summer Concert Series
Good Morning America isn't letting the coronavirus pandemic get in the way of its annual Summer Concert Series. The season-long music show must go on, and it will start with the first concert performance by Katy Perry.
The ABC morning show announced its plans to move forward with the concert series despite New York City's extended shelter-in-place and social distance orders. Although fans won't be able to gather in Central Park where the summer concert series typically takes place, this year's slate of performances will likely have an even bigger audience as they will air live on the show. Instead of hitting the stage, Perry and the rest of the artists on the 2020 roster, will perform from their homes and other socially-distanced locations.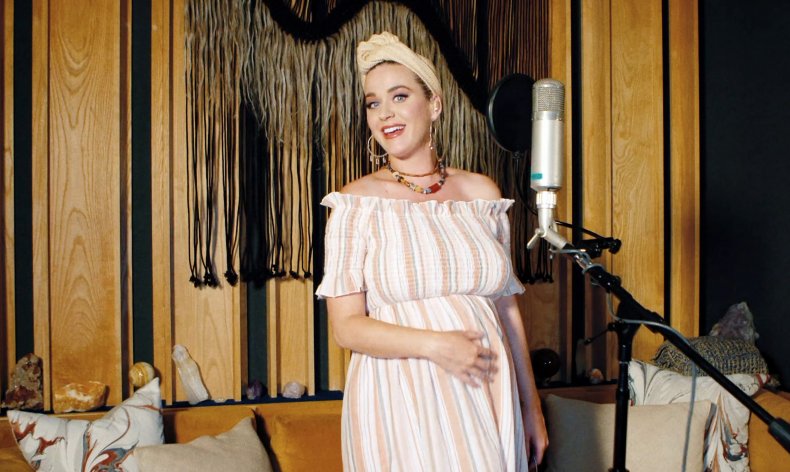 Appearing from the comfort of her home on Monday, Perry announced on Good Morning America via web video that she'll be kicking off the 2020 music series with a performance on Friday.
"I am so thrilled to announce that I am going to be kicking off Good Morning America's 2020 Concert Series. That's right. I am going to start it off with my brand new song, 'Daisies.' It will be a very exciting event," Perry said.
Viewers will likely get to see Perry perform her newest single, Daisies, which the 35-year-old singer debuted on American Idol on Sunday. The song is the first from her yet-titled forthcoming fifth studio album, which is set to debut in August.
Good Morning America has yet to release the full lineup of 2020 performers, but Perry joins a long list of musicians to take part in the summer concert series. Last year's events saw the likes of BTS, Pitbull, Elie Goulding, Adam Lambert, Ciara, Alessia Cara, Keith Urban, French Montana, Blink 182, Sabrina Carpenter, Chance the Rapper, Lady Antebellum, The Struts, Bastille, Kane Brown & Marshmellow and Hozier hit the stage.
Perry's set time has not been revealed just but, but like previous years, the summer concerts will likely air on Good Morning America on Fridays during the 7 a.m. to 9 a.m. slots. Viewers can catch the concerts live on TV or they can stream performances through the ABC website and app, although a cable provider login is needed to access the stream. Folks with pay-for services like Hulu +Live and YouTube TV can also watch Good Morning America on those platforms as well.
The complete list of artists scheduled to perform during Good Morning America's 2020 concert series is expected to arrive in the near future.