Fans React as 'Katy Perry' Trends After Singer Unveils Pregnancy
Katy Perry began trending after revealing her pregnancy in the new "Never Worn White" music video.
At the end of the video, the 35-year-old singer showed a baby bump. The piano-driven ballad, which interpolates Felix Mendelssohn's "Wedding March," is a touching tribute to her relationship with actor Orlando Bloom, who Perry has been with since 2016.
The singer and American Idol judge tweeted the link to the video for fans. "Let's just say it's gonna be a jam packed summer," she wrote.
In two more tweets, she also revealed that she was happy to finally be able to be open about the pregnancy. "[O]mg so glad I don't have to suck it in anymore," she tweeted. "[O]r carry around a big purse lol."
The video alternates between clips of Perry dressed in white and adorned with flowers, as she sings about Bloom. "No, I've never worn white/But I'm standin' here tonight/Cause I really wanna say 'I do,'" she sings in the chorus.
The song's second verse and bridge allude to the pregnancy reveal at the end. "See us in 60 years with a full family tree (I do)," Perry sings. "Now let's dance with each other/Mixin' all of our colors."
In the video's final frames, she shows off the bump in profile, wearing a sheer overlay.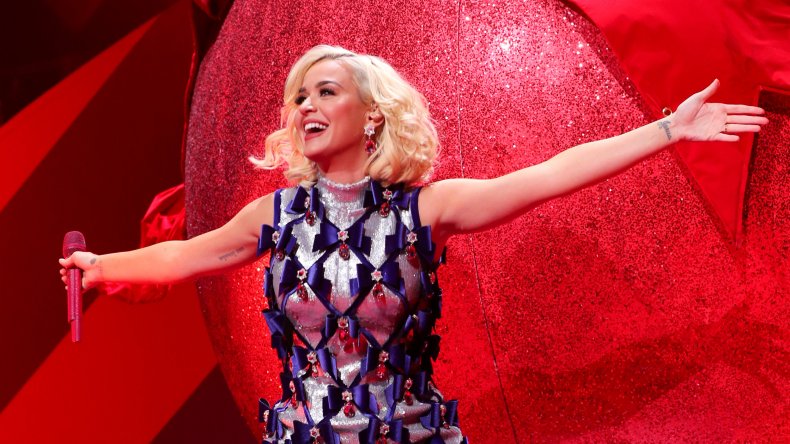 During an Instagram live stream, Perry showed her baby bump, and screamed.
Fans expressed their joy and excitement for Perry and Bloom on Twitter. One fan also wrote that she wants to dance to the song at her own wedding.
Other fans who have followed Perry's career from her One of the Boys era shared their disbelief.
Fans also tweeted out her development sharing a quote from her 2012 concert documentary Part of Me, in which she speaks about not having a child with her then-husband actor Russell Brand. "A baby can't have a baby, and I'm still a baby," she said.
While much of Twitter were congratulatory, some fans criticized the song for having dry and unoriginal lyrics. One drag queen went so far as wondering why someone would want to have a child in the first place.
"Never Worn White" is Perry's first single of the year. In 2019, she released three singles: "Harleys in Hawaii," "Small Talk," and the excellent "Never Really Over." The singer hasn't officially announced her fifth album, but she did say on Instagram live that her follow up to 2017's Witness will be released this summer.