Katy Perry Accused of Sexual Misconduct by 'Teenage Dream' Video Co-Star: 'I'm Not Helping Her BS Image Another Second'
Katy Perry was accused of sexual misconduct by a male model she worked with on the video of her chart-topping 2010 song "Teenage Dream." Josh Kloss, who co-starred alongside Perry in the track's music video, claimed the singer exposed his genitalia at the Los Angeles roller skating rink Moonlight Rollerway.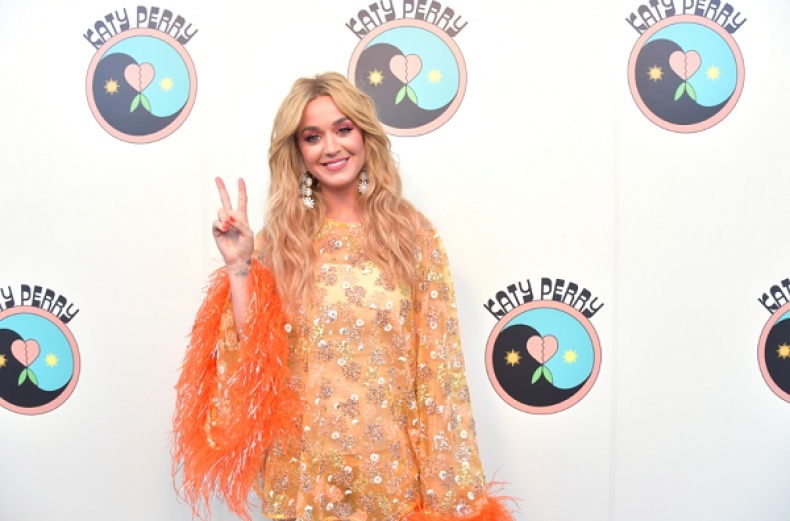 "It was Johny Wujek's birthday party at moonlight roller way. And when I saw her, we hugged and she was still my crush. But as I turned to introduce my friend, she pulled my Adidas sweats and underwear out as far as she could to show a couple of her guy friends and the crowd around us, my penis," Kloss wrote on Monday, adding that a friend of his that was eager to meet Perry was there during the incident.
He added: "Can you imagine how pathetic and embarrassed I felt?"
Kloss didn't reveal when the alleged incident occurred but noted he saw Perry "a couple of times after her break up" with ex-fiancé Russell Brand.
He also shared his working experience with Perry, claiming the singer was "cold as ice" toward him when people were around, even telling others on set that the act of kissing him for a video scene was "gross," despite being "cool and kind" when they were alone together.
Kloss went on to say he only made $650 from his appearance in the video even though clips of the video have been featured on Perry's world tours as well as in DVDs of her performance. He also claimed Perry's representatives blocked him from speaking publicly about his time working with the Witness singer, explaining they went as far as to edit and answer interview questions for him.
As for why Kloss waited until the video's ninth anniversary to come forward with accusations, he wrote it was "because our culture is set on proving men of power are peverse [sic]."
"But females with power are just as disgusting. So for all her good she is an amazing leader, hers [sic] songs are mainly great empowering anthems," Kloss continued. "So, happy anniversary to one of the most confusing, assaulting, and belittling jobs I've ever done. Yay #teenagedream."
"I was actually gonna play the song and sing it on ukele [sic] for the anniversary, but then as I was tuning I thought, fuck this, I'm not helping her bs image another second," he concluded.
Perry's representatives did not respond to Newsweek's request for comment.
Perry's behavior has been called into question before. The musician came under fire after she planted an unwanted kiss on the lips of 19-year-old American Idol contestant Benjamin Glaze during his audition on the ABC singing competition in March 2018. The kiss was Glaze's first, and after it aired on television, he told New York Times reporters that he felt "a tad bit uncomfortable" by the singer's surprise kiss because he "wanted to save it for my first relationship."
Perry, whom the Times noted did not respond to the original story, received widespread criticism for her actions, with some people noting the inappropriateness of the kiss while accusing the singer of sexually harassing Glaze.
He later clarified that he was not upset by the kiss and did not feel as though he was sexually harassed by Perry, but rather the publication misrepresented his comments. "I am not complaining about the kiss from Katy Perry at all," Glaze wrote in an Instagram post following the controversy.