Katy Perry Shoe Designs Accused of Blackface, Removed From Shelves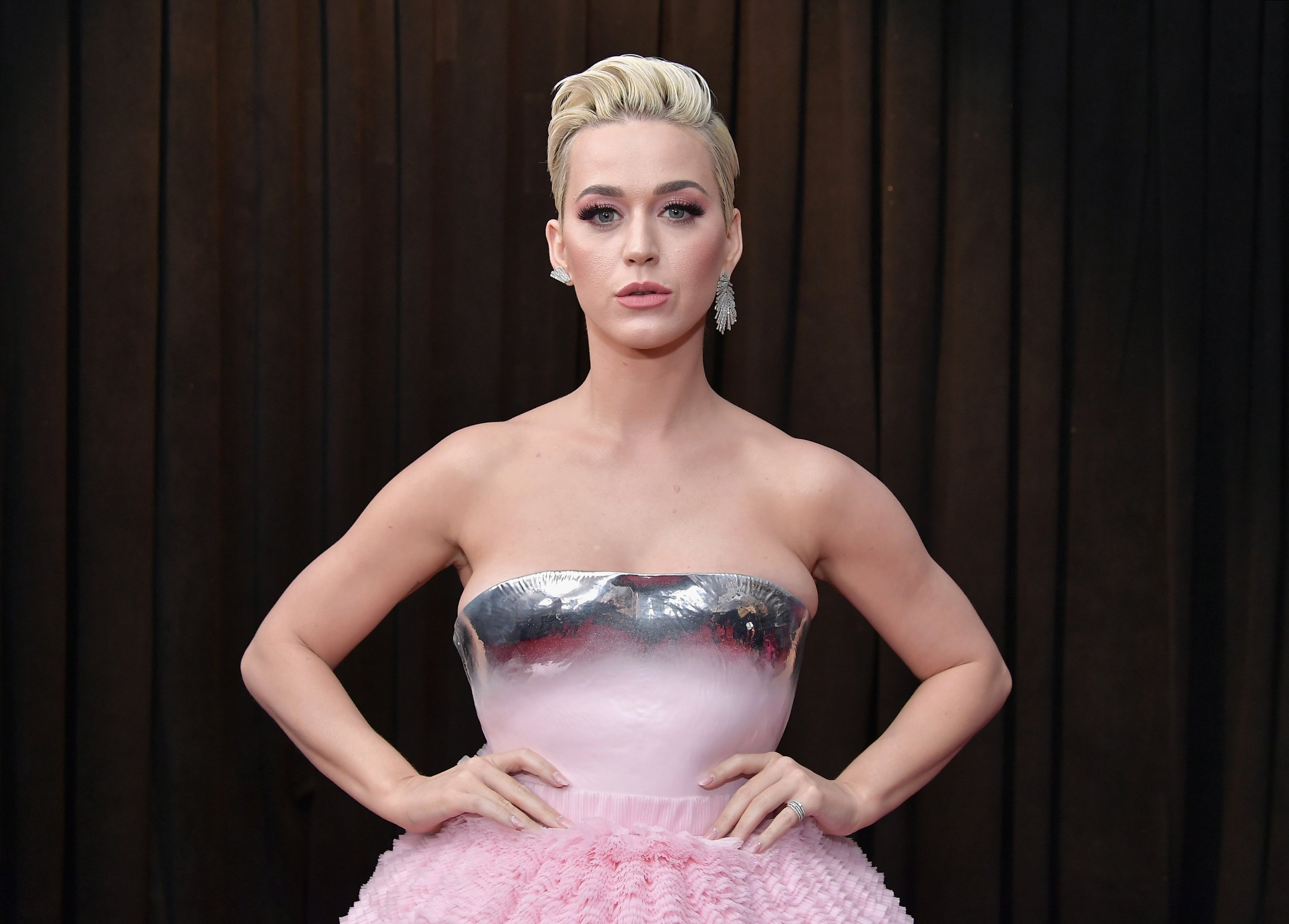 Katy Perry's fashion line has taken a hit after her new shoe design was accused of representing blackface. A slide and heel version of the questionable shoe was released, and both have been removed from shelves, according to TMZ.
The shoes, which have two blue eyes, red lips and a gold nose all over black material that looks like leather, were stocked on shelves at retailers like Walmart and Dillards before being removed. The shoe design can be seen on her shoes called the "Rue Face Slip of Loafer" and the "Ora Face Block Heel Sandals."
Each shoe design comes in both black and nude, but the black are said to seem representative of classic blackface makeup. Blackface is makeup worn by someone who is not black to represent the black skin color.
Perry issued a join statement with Global Brands Group to Newsweek regarding the controversey. "The Rue and The Ora were part of a collection that was released last summer in 9 different colorways (black, blue, gold, graphite, lead, nude, pink, red, silver) and envisioned as a nod to modern art and surrealism," the statement read. "I was saddened when it was brought to my attention that it was being compared to painful images reminiscent of blackface. Our intention was never to inflict any pain. We have immediately removed them from Katy Perry Collections [website].
Twitter users are split on if they find the shoe design to be offensive. "Those Katy Perry shoes don't look like blackface at all & this is why black people don't get taken seriously when real racist shit happens," wrote Twitter user @tnh_x3.
Another user said if there is any question on if any design is problematic, it most likely is. "Regarding Katy Perry's shoes; if you have to second guess whether a design is blackface/racist...it probably is," wrote @TiaHasTime. "'Reaching' or not, information is too readily accessible for this to occur. #DoBetter."
This is not the only recent mention of blackface in the fashion world. Last week, Gucci came under fire for a sweater, which covers half of the wearer's face in a black, turtleneck like design with red lips cut around the mouth. Celebrities and Gucci shoppers have been vocally offended. The fashion house apologized on Friday for the design and explained it has been pulled from all stores.
Twitter users were quick to find the similarities between the fashion brand's decisions. "@katyperry so this what we doing now?!?! Blackface shoes to go with @gucci blackface sweater?!?!," wrote Twitter user @BloopJustSayin.
This is not Perry's first racial controversy. In a series of tweets posted in 2013, producer Mano called out the singer for calling him the N-word, according to Spin. He reshared the tweets in 2017 after Perry made what some considered a racist joke about former President Barack Obama and her since-dyed black hair on Instagram Live in 2017.
Perry has also been accused of supporting an anti-Semitic designer at the 2017 Met Gala and other religious insensitivity, like posting a photo of a Hindu Goddess on her Instagram with the caption "current mood."
This article has been updated on Feburary 12 to include a statement from Katy Perry and Global Brands Group.