Katy Perry Takes the Super Bowl Stage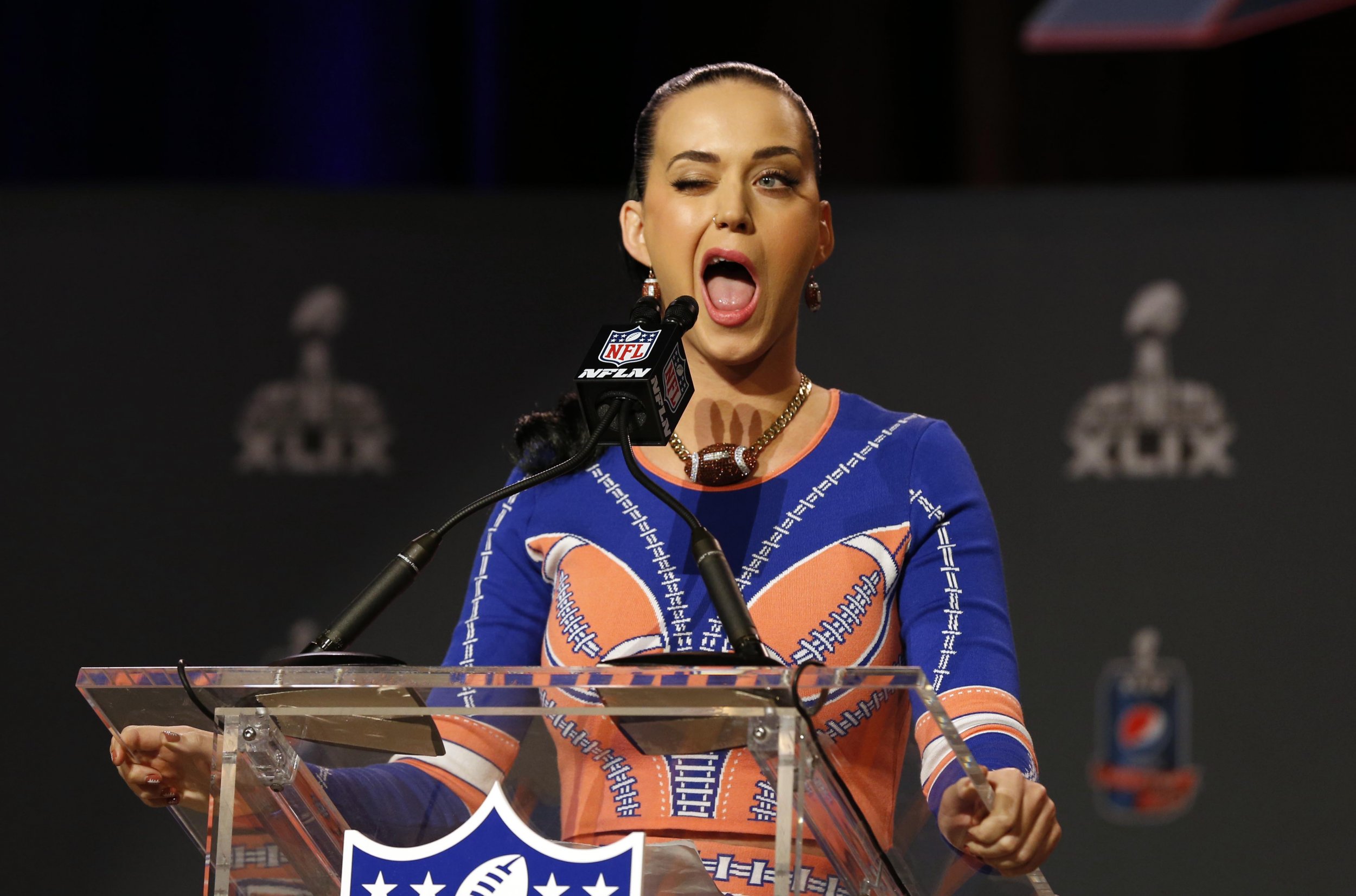 8:24 PM That's all folks. Newsweek endorses Missy Elliott for Super Bowl 2016.
8:23 PM There are dozens of back up dancers with lanterns below Perry and above her, fireworks went off. Quite a way to go out.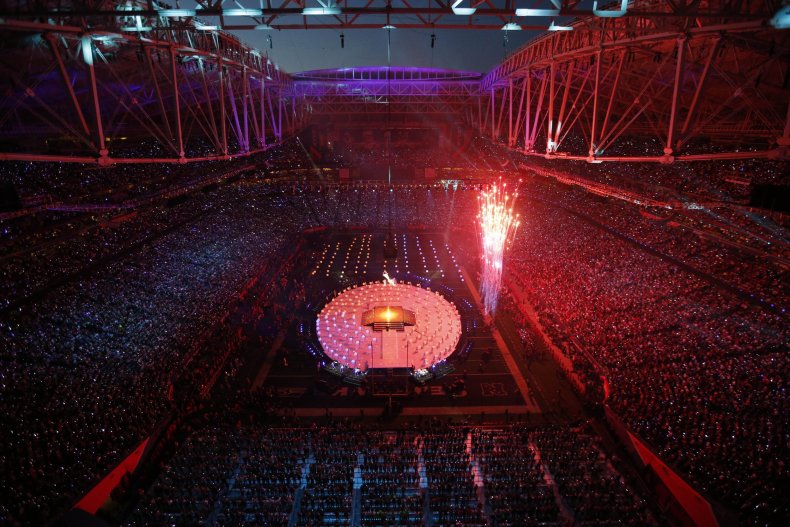 8:22 PM Perry sucks the Missy energy out of the year with "Firework," asking the Super Bowl audience if they have ever felt like a plastic bag. On the flip side, she is flying over the stage and there is an actual fire work going off above her head. (How is she changing outfits that fast?)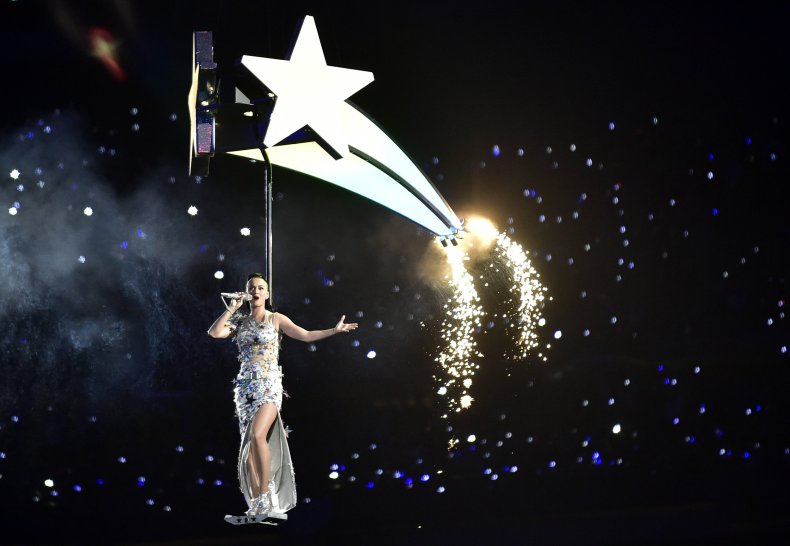 8:19 PM Perry's second costume change of the night is during "Get Your Freak On" with Missy Elliott, she breaks out a giant bejeweled 49 sweatshirt.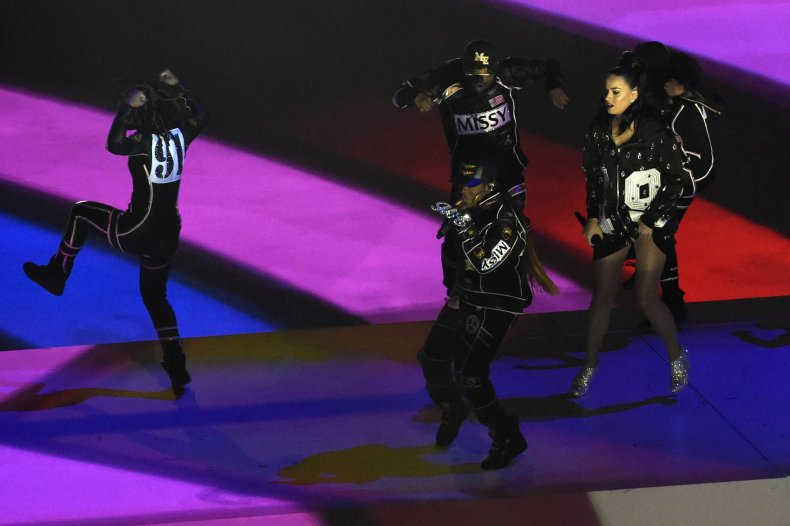 8:19 PM Missy Elliott? Katy Perry rocking a 49ers jersey? Update: It's Super Bowl 49, duh!
8:17 PM Perry breaks out California Girl, the first track on which it seems abundantly obvious that she is lip syncing.
8:15 PM Perry brings dancing palm tress, surf boards, beach balls and singing sharks, onto the stage for Teenage Dream and changes into a rhinestone beach ball themed dress.
Perry's sharks are the winning back up dancers of the night: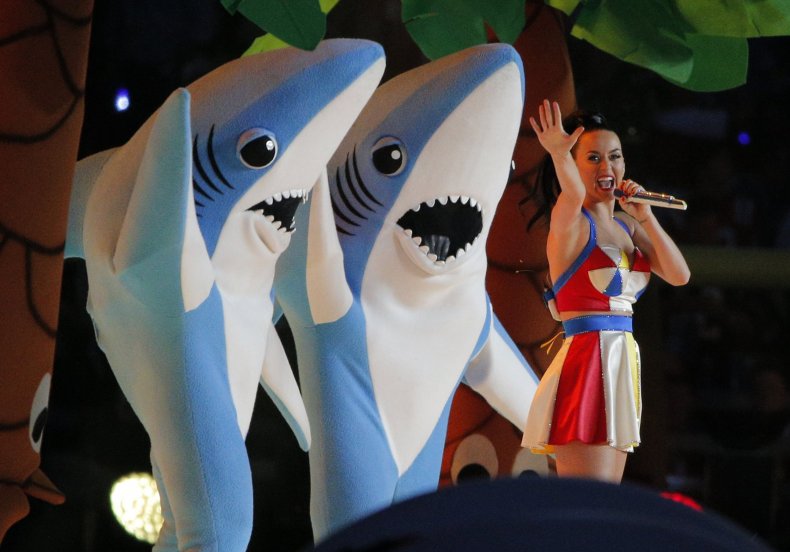 8:14 PM Girl on fire. Lenny Kravitz took the stage for 'I Kissed a Girl,' the stage is full of literal flames along with Perry's latex flame dress.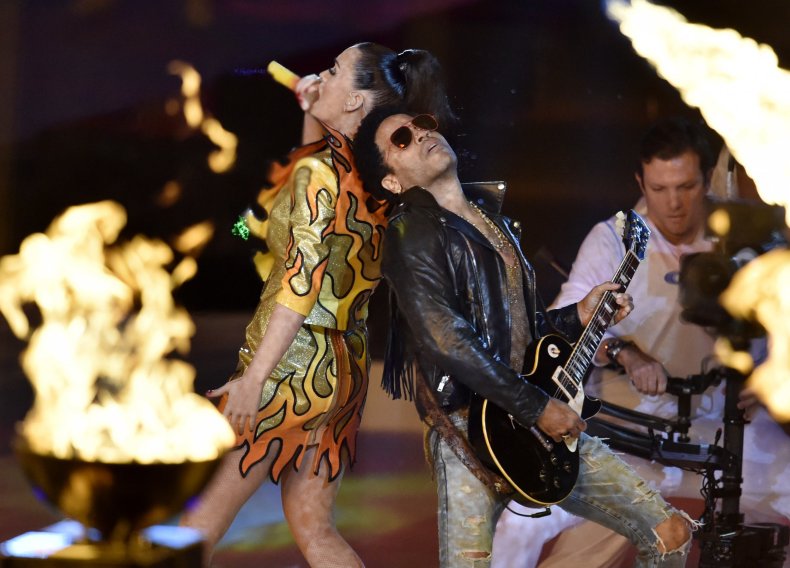 8:12 PM: Perry takes the stage wearing flames and riding a giant, cubic tiger. It has ruby eyes and an impressively gaudy gold chain. Of course, Roar was her opening number, as many expected.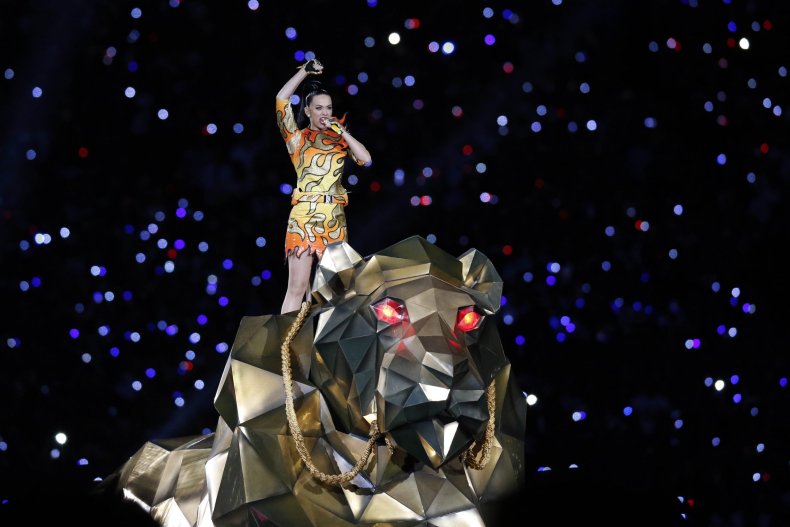 Super Bowl XLIX is a tie going into the half, with both the New England Patriots and Seattle Seahawks at 14 points. While the match up has been great to watch, the most important part of the Super Bowl is finally here: the halftime show.
Katy Perry is headlining the Pepsi halftime show, Lenny Kravitz and Missy Elliot are set to join her on stage. She won't leave with a ring or a trophy, but Perry is fulfilling a lifelong dream: According to her pre-Super Bowl tweets, Perry has been looking forward to this day since she was a little girl.
Stay with Newsweek as we liveblog our way through Perry-Bowl 2015.