Katy Perry Plans to Strip Naked to Encourage Fans to Vote in November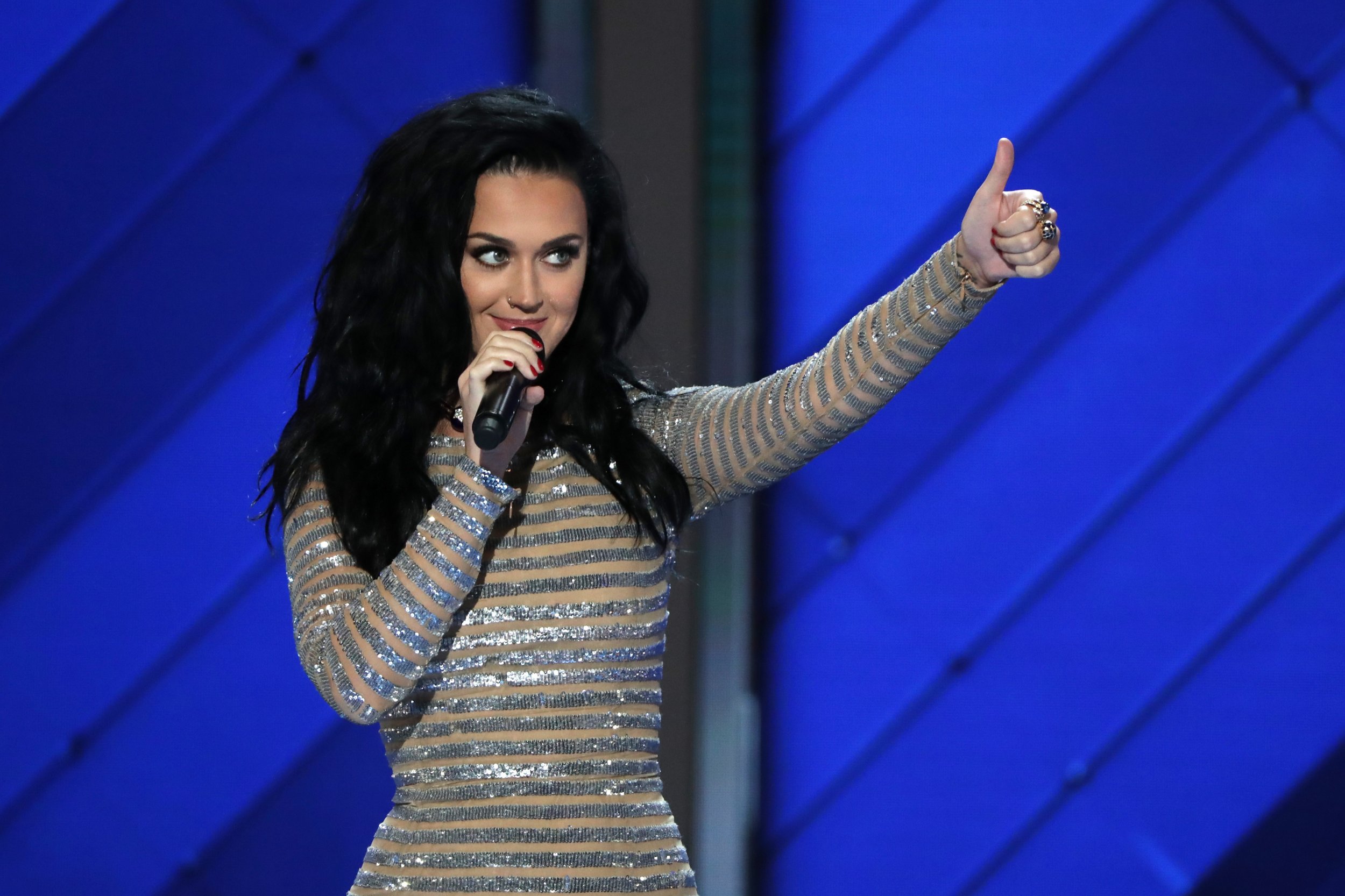 Katy Perry has unveiled an unlikely plan to encourage her fans to vote in the U.S. presidential election on November 8.
The pop singer—a noted Hillary Clinton supporter—teased on social media late Monday night that she plans to get naked to drive fans into polling stations. That is one way to appeal to her young fan base, who as voters oft-maligned for having poor turnout.
Perry posted on Instagram:
Of course, the likelihood of Perry actually stripping nude is pretty slim—she acknowledges her stunt as "click bait" in the picture's caption. But, at least the sentiment is there.
Spotlight actor Mark Ruffalo also plans to get naked—or, "have his d*** out," in the words of Robert Downey Jr.—in his next movie if Donald Trump loses the election. The actor appeared in a whimsical campaign video directed by Joss Whedon in which he and fellow Hollywood stars such as Scarlett Johansson joke (we think) about Ruffalo's nudity pledge:
The cast of sitcom Will & Grace unveiled a ten-minute-long mini-episode centered around the U.S. presidential election on Monday.