What is Katy Perry 'Wonk Eye'? 'American Idol' Star Reveals Details to Caleb Kennedy
Katy Perry comforted a crying American Idol contestant on Sunday by discussing what she calls her "wonk eye."
While fans of the "Teenage Dream" singer may be familiar with the phrase, some American Idol viewers were left scratching their heads after the revelation.
It began when 16-year-old contestant Caleb Kennedy from South Carolina told his mentor Bobby Bones that he wore large hats to distract from his lazy eye, which he has had since birth.
Perry, 36, went to acknowledge some of her own insecurities to comfort the young contestant, who impressed with his rendition of Willie Nelson's "On The Road Again."
"I have a wonk eye as well, and I used to be worried about it," she shared. "Then a bunch of my fans created a fandom over my wonk-eye. I even have a fandom that calls itself, 'Katy's wonk-eye.'"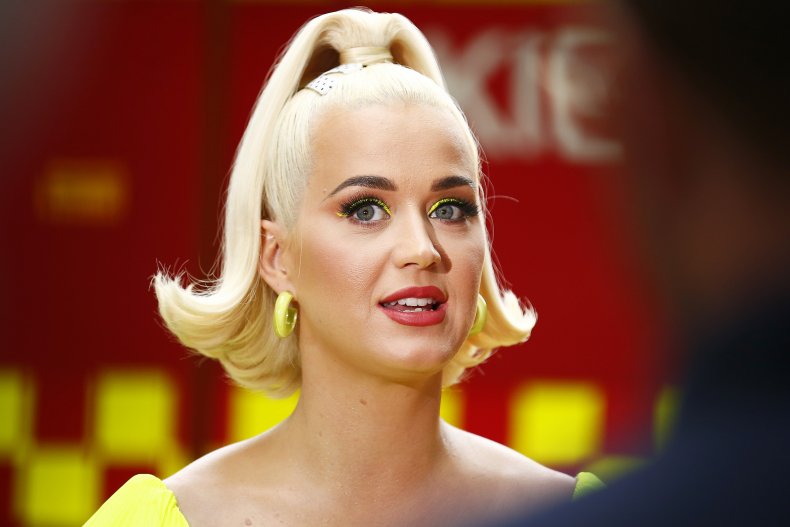 She added: "It's my right eye. So just celebrate all that stuff. Don't worry about it."
Fans have been celebrating the famous "wonk eye" for years, with the singer even tweeting about it and referencing it in interviews.
She tweeted in response to a photo of herself in 2016: "that wonk eye tho."
"I got a prescription for my wonk eye to make go bigger whenever I take pictures because I have a slight wonk," she said in an interview previously.
Perry also consoled contestant Hunter Metts on Sunday night's episode after he broke down after he forgot the lyrics to a song on Sunday's Oscars episode of the long-running talent competition.
During a rendition of the song "Falling Slowly" from 2006 film Once, 22-year-old Metts' nerves got the better of him and he forgot the words, prompting a dismayed reaction from Perry.
"I'm so sorry," Hunter cried in floods of tears as he turned his back to the audience who were sympathetic to his situation and gave him a standing ovation.
"That was the best performance you have ever given," Perry called out consoling him.
"No, no, no, no, no, no. Hunter, Hunter. Perfection is an illusion," she said. "It doesn't matter. That shows that you are human. And vulnerable! And everybody relates to that. And it's amazing. It's emotion. That's what music is. And I know this is a lot of pressure, but it's not about perfection. It's about resonating with people. And you just did."
She added: "You were so connected that you forgot where you were, and this is perfect."