Brett Kavanaugh Confirmation Vote Odds: Will Trump's Nominee Be Confirmed to the Supreme Court?
Judge Brett Kavanaugh moved a step closer Friday to his potential confirmation to the Supreme Court after the Senate narrowly passed a cloture vote to set up debate and a potential final vote over the weekend.
And oddsmakers took notice Friday, with Kavanaugh's chances, or odds, of joining the country's highest judicial body rising after weeks of accusations of sexual assault and a bitter fight between Democrats and Republicans.
Kavanaugh sat at a 2/11, or 84.6 percent, chance of confirmation, compared to 15/4, or 21 percent, chance of missing out, according to odds set by online bookmaker Bovada.
However, Bovada did not see Kavanaugh eventually earning a strong majority from the Senate's final vote. He received 3/2 odds of being confirmed with 51 votes, while his chances of earning 55 or more votes were 50/1.
The cost of a "yes" bet on Kavanaugh's confirmation rose from 77 cents to 81 cents Friday morning as the Senate voted 51-49 to advance Kavanaugh's pursuit of Justice Anthony Kennedy's seat, according to market site PredictIT.
For bettors looking to take a big risk, the price of a "no" against Kavanaugh's confirmation was at 19 cents.
Although the "yes" price was as high as 84 cents earlier Friday morning, the price—and thus the belief of buyers—rose steadily as key swing votes came in for Kavanaugh from top Republicans and one Democrat.
GOP Senators Susan Collins and Jeff Flake each voted yes to move Kavanaugh along, despite previous reservations about the FBI's investigation into Christine Blasey Ford's and Deborah Ramirez's claim of assault or misconduct against Kavanaugh.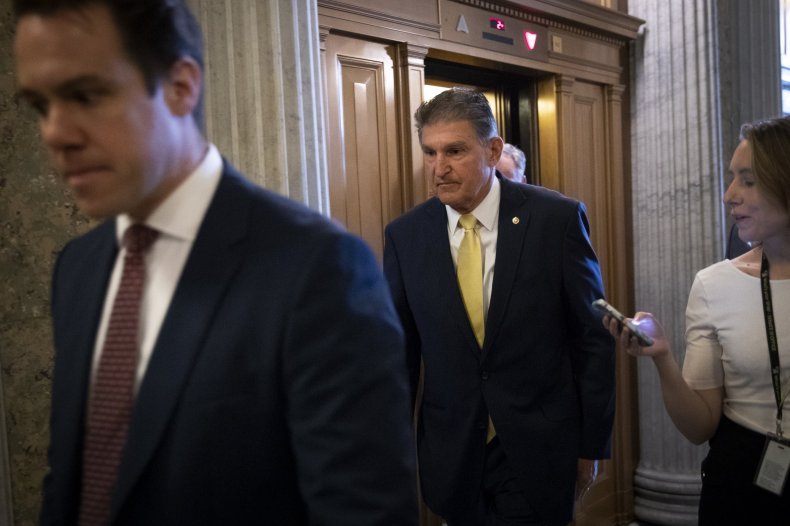 Flake said after the vote that he would confirm Kavanaugh unless "something big changes," while Collins stated she would announce her final decision later Friday afternoon.
Flake's and Collins's votes may have allowed Senator Lisa Murkowski of Alaska some cover when she voted down Kavanaugh. The Republican said she did not make her decision on how to vote on cloture until she walked onto the Senate floor Friday morning.
Senator Joe Manchin of West Virginia, where President Donald Trump dominated in 2016, was the sole Democrat to vote for Kavanaugh. Manchin faces a difficult re-election bid next month in a red state that appeared to back Trump's pick of Kavanaugh.
Unlike Manchin, Senator Heidi Heitkamp of North Dakota opted Thursday to state she would not be voting in favor of Kavanaugh. The Democrat Heitkamp likely undermined her own re-election campaign with the decision.
Following Friday's vote, the Senate could engage in debate for as long as 30 hours, and is likely to move to confirm Kavanaugh by Saturday or Sunday.