'Better Get [Your] Coat Hangers Ready': Pro-Kavanaugh Councilman from West Virginia Deletes Facebook Post After Complaints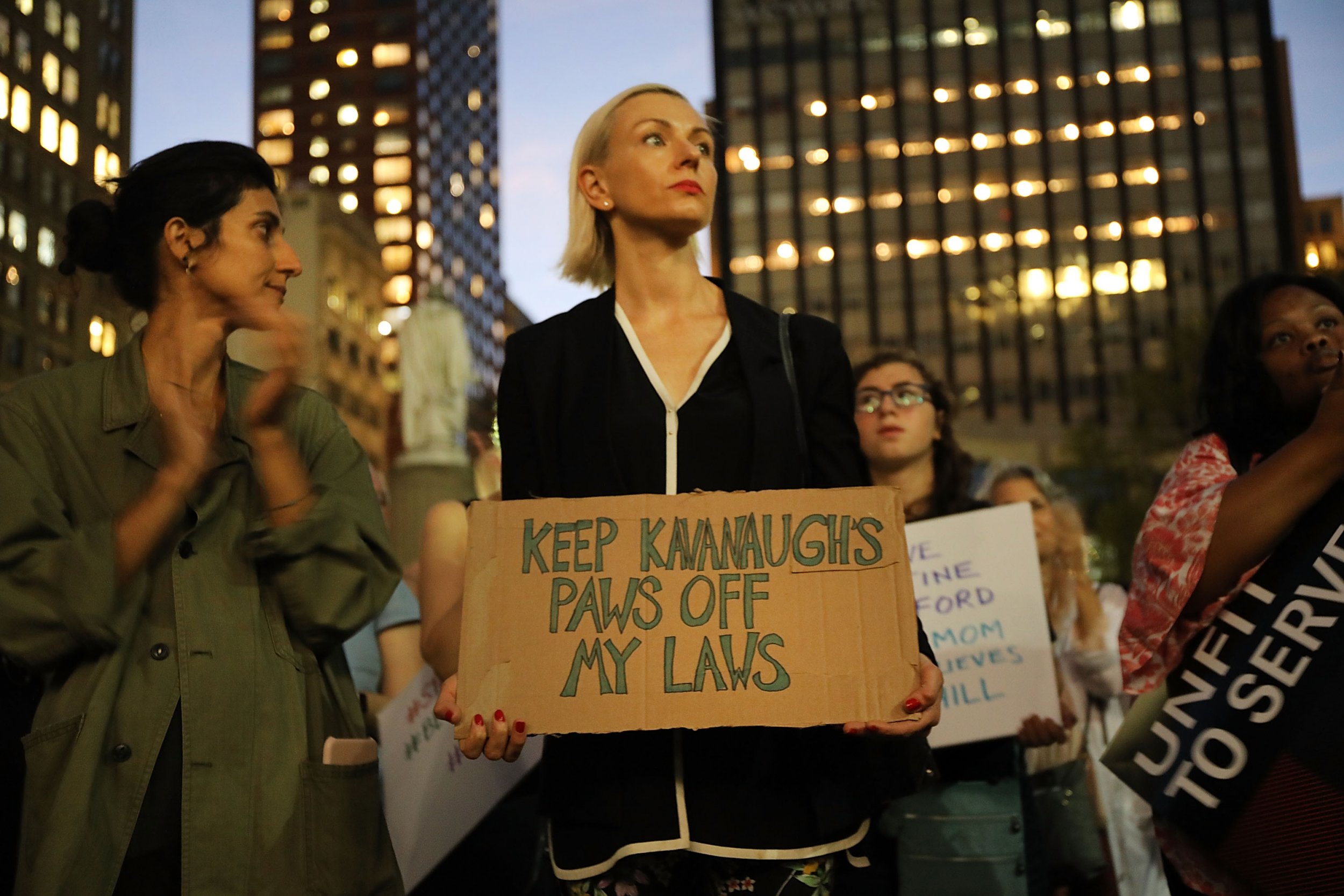 A councilman in West Virginia has deleted a Facebook post in which he said "get you're [sic] coathangers ready" after Kavanaugh's confirmation by the Senate.
Eric Barber is a councilman for Parkersburg City and an anti-abortion activist. He posted the comment in response to the news that West Virginia's Democratic Senator, Joe Manchin, was backing Brett Kavanaugh's confirmation, securing his path to the Supreme Court.
Barber wrote on a private group: "Better get you're [sic] coat hangers ready, liberals." He has since deleted it, though other users saved screenshots and shared them.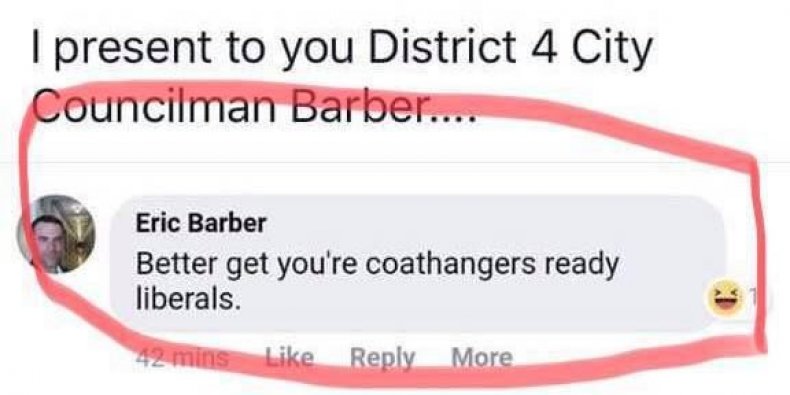 Barber's reference to coat hangers appeared to be an allusion to how abortions are sometimes performed in places they aren't legalized—a legal status which some groups fear Kavanaugh, a judge with a deeply conservative record, could revoke. However, one of Barber's fellow councilman, Bob Mercer, has denied that this is what Barber meant.
"When he was in Washington, D.C., this year the day Justice Kavanaugh was nominated a lady threw a coat hanger at him and hit him in the face for being happy about it," Mercer told Deep South Voice. "He admitted that he should have explained it instead of letting it sit there."
In the U.S., where abortions still have a social stigma in many states, cases of "DIY abortions" are reported frequently. In 2015, a study by the Texas Policy Evaluation Project found that as many as 240,000 Texas women, age 18 to 49, have attempted to end a pregnancy by themselves.
Many critics of Kavanaugh were not comforted by his hearing. On the second day of the hearing, September 5, the judge repeatedly side-stepped how he would rule if the legality of abortion returned to the Supreme Court again.
"I understand the importance of the precedent set forth in Roe v. Wade," he said. "It has been reaffirmed many times over the past 45 years."
But in a memo from 2003, which was made public during the hearing, Kavanaugh wrote that the Supreme Court "can always overrule" Roe v. Wade.
"I am not sure that all legal scholars refer to Roe as the settled law of the land at the Supreme Court level since Court can always overrule its precedent," he wrote.
Last year, Kavanaugh also expressed his respect for the late Chief Justice William Rehnquist, who was one of the two dissenting justices to vote against Roe, describing him as his "first judicial hero."
Hilary Clinton certainly suggested during the hearing that it is clear what Kavanaugh's intention will be. "If Brett Kavanaugh becomes a Supreme Court justice, will he help gut or overturn Roe v Wade, which legalized abortion in America? Yes, of course he will," she tweeted on September 5.