Kavanaugh Accuser Blasey Ford Testimony: I Thought Brett Was 'Going To Kill Me'
One of the women accusing Supreme Court nominee Brett Kavanaugh of sexual misconduct said she recalled how she feared for her life as he assaulted her.
In written testimony ahead of a Senate panel hearing, Christine Blasey Ford said that the alleged attack when they were at high school "drastically altered" her life.
She described how as a 15-year-old student at Holton-Arms School in Maryland she would attend parties where Kavanaugh and his friends were present.
She recalled how one night at a party in 1982, she had gone to use the bathroom on the second floor and as she walked up the stairs, she was pushed into a bedroom which a drunken Kavanaugh and his friend Mark Judge entered.
She said she was pushed onto the bed and the 17-year-old Kavanaugh was on top of her and then he tried to grope her.
"I believed he was going to rape me. I tried to yell for help. When I did, Brett put his hand over my mouth to stop me from screaming.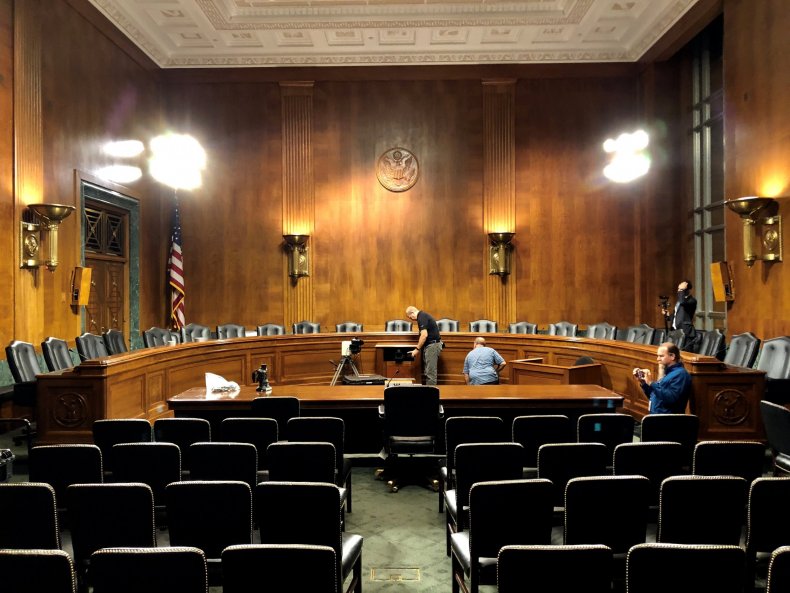 "This was what terrified me the most, and has had the most lasting impact on my life. It was hard for me to breathe, and I thought that Brett was accidentally going to kill me," her testimony read.
Judge Kavanaugh has repeatedly denied the allegations against him, and his confirmation to the highest court in the land has been delayed pending an investigation into the sexual assault allegations against him.
In his written testimony ahead of the hearing, Kavanaugh said he was no angel in high school and often drank beer with his friends at that age but denied claims of assault "immediately, unequivocally, and categorically."
"Over the past few days, other false and uncorroborated accusations have been aired. There has been a frenzy to come up with something—anything, no matter how far-fetched or odious—that will block a vote on my nomination. These are last-minute smears, pure and simple."
Deborah Ramirez, a former Yale University classmate, has also accused Kavanaugh of sexual misconduct, saying he once exposed himself to her at a party in the 1980s.
Thursday's hearing will include opening statements by Ford, followed by statements cy Kavanaugh, and the 21 senators on the Senate Judiciary Committee will then spend five minutes each asking follow-up questions.
Special counsel Rachel Mitchell is expected to ask questions on behalf of the Republicans. The committee will vote on Kavanaugh's nomination before a final vote in the full Senate scheduled for Friday.
President Donald Trump said on Wednesday during a press conference that the claims against Kavanaugh were a "big fat con job," although he added he would consider changing his mind about the nomination "if I thought he was guilty of something".
Kavanaugh Accuser Blasey Ford Testimony: I Thought Brett Was 'Going To Kill Me' | U.S.