Kavanaugh Accuser Christine Blasey Ford Forced Out of Home After Death Threats: Lawyers
Christine Blasey Ford, the woman who has accused Supreme Court nominee Brett Kavanaugh of sexual assault, has been forced out of her home after receiving death threats over the allegation, her lawyers have said.
In a letter sent to Senate Judiciary Committee Chairman Chuck Grassley, a Republican from Iowa, lawyers for Ford, who has accused Kavanaugh of sexually assaulting her at a house party in 1982 when both were in high school, said their client has "been the target of vicious harassment and even death threats.
"As a result of these kinds of threats, [Ford's] family was forced to relocate out of their home," lawyers Debra Katz and Lisa Banks of the Katz, Marshall & Banks law firm, told Grassley in the letter, which was published online by The Hill.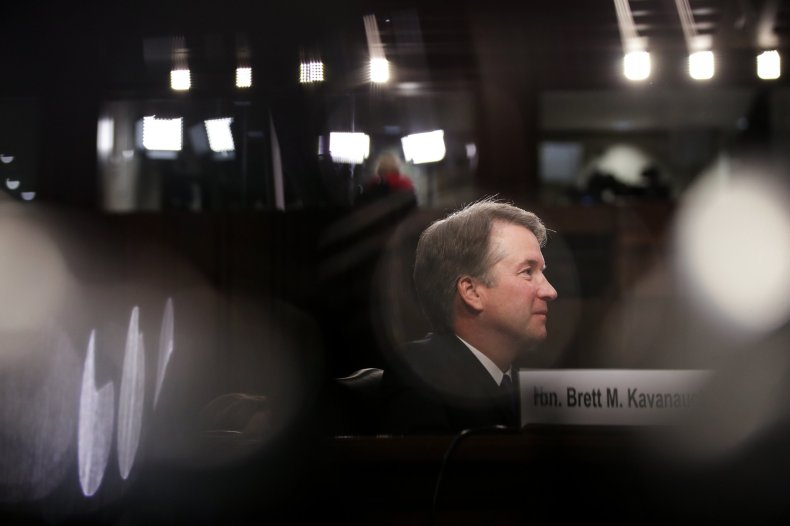 The lawyers said that while Ford has received "a stunning amount of support from her community and from fellow citizens across our country," her "worst fears have materialized" with the barrage of threats she has faced since coming forward.
Katz and Banks also said Ford's email account has been hacked and that the professor has been impersonated online since making her allegations public.
The two lawyers said that since Ford went public with her allegations, her life has been "turned upside down."
They also hit back at Grassley for scheduling a public hearing for Ford to testify "at the same table" as Kavanaugh and "relive [a] traumatic and harrowing incident…in front of two dozen U.S. senators on national television. Both Ford and Kavanaugh were expected to testify before the Senate Judiciary Committee on Monday.
"The hearing was scheduled for six short days from today and would include interrogation by Senators who appear to have made up their minds that she is 'mistaken' and 'mixed up,'" Katz and Banks wrote.
"While no sexual assault survivor should be subjected to such an ordeal, Dr. Ford wants to cooperate with the Committee and with law enforcement officials," they said.
Ford's lawyers suggested that instead of forcing their client to testify, Grassley and the Senate Judiciary Committee should be pushing for the FBI to investigate their client's claims as "the first step in addressing her allegations.
"A full investigation by law enforcement officials will ensure the crucial facts and witnesses in this matter are assessed in a non-partisan manner and that the Committee is fully informed before conduting any hearing or making any decisions," Katz and Banks said.
It is unclear whether the hearing will be postponed, now that Ford's lawyers have called for the FBI to launch an investigation.
Speaking to Anderson Cooper on CNN's Anderson Cooper 360 on Tuesday, Banks said that Ford "is not prepared to talk with" senators "at a hearing on Monday.
"Asking her to come forward in four or five days and sit before the Judiciary Committee on national TV is not a fair process," the lawyer said.
"If they care about doing the right thing here and treating this seriously as they have said, then they will do the right thing and they will properly investigate this, and she will work with them in that investigation and also to share her story with the committee," she said.