Kavanaugh Accuser Christine Ford Prepared to Publicly Testify Before Senate Judiciary Committee
A lawyer for the woman who accused Supreme Court nominee Brett Kavanaugh of sexual assault said Christine Blasey Ford was willing to testify before the Senate Judiciary Committee.
Speaking in an interview with CBS's This Morning on Monday, attorney Debra Katz, from the firm Katz, Marshall & Banks, was asked whether Ford would be willing to testify under oath before the full Senate Judiciary Committee. Katz confirmed she would.
"My client will do whatever is necessary to make sure that the Senate Judiciary Committee has the full story and the full set of allegations to allow them to make a fully informed decision," Katz said.
"She's willing to do what she needs to do. She's willing, hopefully, to tell her story in a manner that is a fair proceeding," she continued.
Katz, however, also said that her client had not been asked to give such testimony, although over the weekend several Republicans backed the idea of hearing Ford out before voting on the Supreme Court nominee.
Ford initially submitted a letter to Senator Dianne Feinstein in which she made the accusations against Kavanaugh and asked to remain anonymous. But as news emerged, Katz said Ford decided to reveal her identity to take control of the dialogue.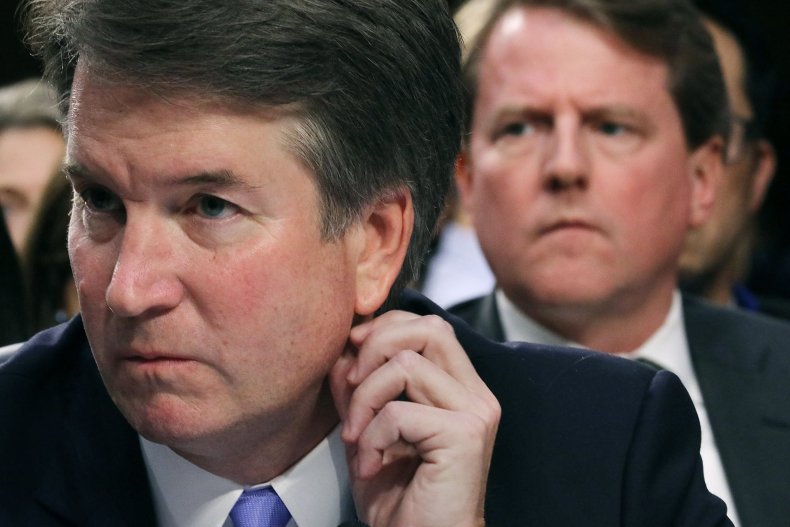 "There was a great deal of ambivalence about whether she wanted to be publicly associated with these allegations. Essentially that choice was made by her to remain confidential. She asked Senator Feinstein to keep her letter and her allegations confidential, and Feinstein agreed to do that," Katz said, explaining Ford's initial request on the topic.
"She knew that her allegations were going to be outed, and that in fact is what occurred. As a result, she decided to take control of this to tell this in her own voice," she said.
The entire letter from Ford was published by CNN. In it, Ford alleged that the Supreme Court nominee "physically and sexually assaulted" her at high school in the early 1980s.
"Kavanaugh physically pushed me into a bedroom as I was headed for a bathroom up a short stairwell from the living room. They locked the door and played loud music precluding any successful attempt to yell for help, Ford wrote in the letter.
"Kavanaugh was on top of me while laughing with [REDACTED], who periodically jumped onto Kavanaugh. They both laughed as Kavanaugh tried to disrobe me in their highly inebriated state. With Kavanaugh's hand over my mouth I feared he may inadvertently kill me," she said, explaining that she had managed to escape after Kavanaugh's friend jumped on the pair.
Kavanaugh has denied the allegations, with a statement from White House spokeswoman Kerri Kupec stating: "On Friday, Judge Kavanaugh 'categorically and unequivocally' denied this allegation. This has not changed. Judge Kavanaugh and the White House both stand by that statement."
Kavanaugh Accuser Christine Ford Prepared to Publicly Testify Before Senate Judiciary Committee | U.S.