The woman named as being at the house party where Supreme Court nominee Brett Kavanaugh allegedly attempted to sexually assault Christine Blasey Ford has said she does not remember attending the event – but believes the accusation.
Leland Keyser, a friend of Ford, said in a statement that was passed out to members of the Senate Judiciary Committee on Saturday evening that she does not know Kavanaugh and "has no recollection of ever being at a party or gathering where he was present," The Hill reported.
Ford claims Kavanaugh and one of his friends pushed her into a bedroom at a house party in the early 1980s, claiming they played loud music to prevent anyone from hearing her yell for help and that Kavanaugh attempted to take her clothes off.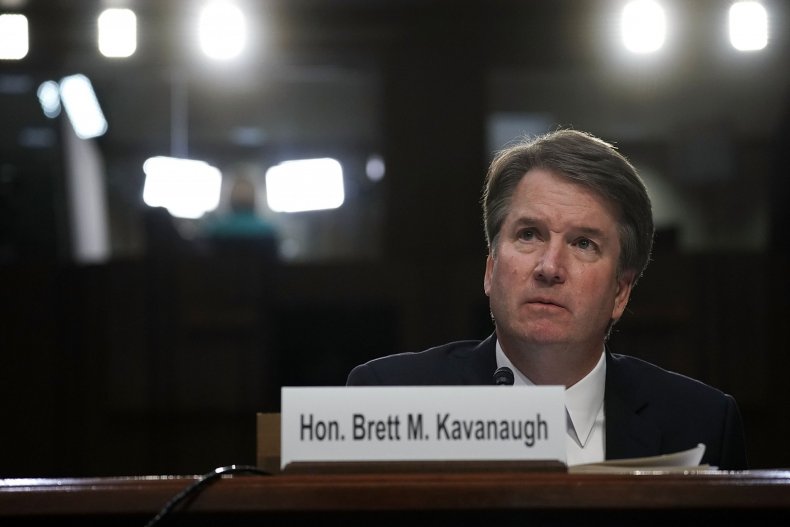 "With Kavanaugh's hand over my mouth, I feared he may inadvertently kill me," Ford said in the letter accusing Kavanaugh that she sent to Senator Dianne Feinstein.
Although Ford's friend Keyser said she does not remember attending a party where Kavanaugh was present, she told The Washington Post that she believed the allegation made by Ford, while Ford herself has said that she did not expect Keyser to remember the party because she had told no one about what happened until 2012.
A lawyer for Ford said in a statement: "It's not surprising that Ms Keyser has no recollection of the evening as they did not discuss it."
"It's also unremarkable that Ms. Keyser does not remember attending a specific gathering 30 years ago at which nothing of consequence happened to her. Dr. Ford of course will never forget this gathering because of what happened to her there," the statement added.
However, Keyser's lack of recollection was commented upon by the White House.
"One week ago, Dr. Christine Ford claimed she was assaulted at a house party attended by four others. Since then, all four of these individuals have provided statements to the Senate Judiciary Committee denying any knowledge of the incident or even having attended such a party," spokeswoman Kerri Kupec said in a statement.
For his part, President Donald Trump originally suggested Ford should be heard, but has ferociously defended his Supreme Court nominee, commenting positively on Kavanaugh's character and attempting to cast doubt on the accusations made by Ford.
"I have no doubt that, if the attack on Dr. Ford was as bad as she says, charges would have been immediately filed with local Law Enforcement Authorities by either her or her loving parents. I ask that she bring those filings forward so that we can learn date, time, and place," Trump said in a tweet.