Kavanaugh and Ford Testimonies Have Divided America, Poll Shows
Americas are at odds over the testimonies of Brett Kavanaugh and his accuser Christine Blasey Ford, who claims the Supreme Court nominee sexually assaulted her when the two were teenagers.
A new poll from YouGov shows that 41 percent of respondents definitely or probably believed Ford's testimony, while 35 percent said they definitely or probably believed Kavanaugh.
And the number of people who believed Ford or Kavanaugh were lying was similar, with 38 percent saying they thought Kavanaugh has probably or definitely lied during his testimony, while a smaller 30 percent said the same about Ford.
The Senate Judiciary Committee heard from both parties after Ford sent a letter to Senator Dianne Feinstein detailing her allegation against the judge. When the letter was made publi,c both Ford and Kavanaugh said they would be prepared to speak before the committee.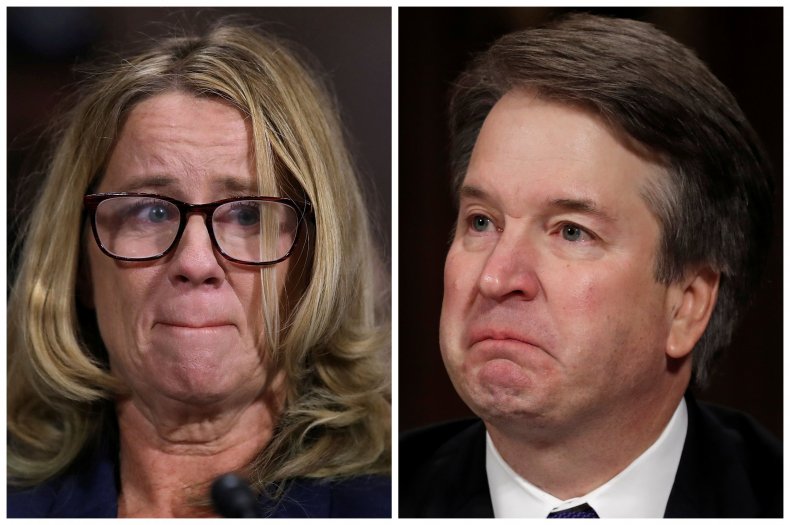 During her testimony, Ford said she was 100 percent certain that Kavanaugh was the person who had attempted to assault her at a house party in the early 1980s dismissing the idea that there could be a case of mistaken identity.
In an emotional opening statement the 51-year-old said she had felt it was her civic duty to come forward.
"I am here today not because I want to be. I am terrified," she said. "I am here because I believe it is my civic duty to tell you what happened to me when Brett Kavanaugh and I were in high school."
Kavanaugh, who denied the allegations made by Ford, as well as by two other women who have accused him of sexual misconduct, said he had "never sexually assaulted anyone – not in high school, not in college, not ever."
"There has been a frenzy to come up with something – anything – no matter how far-fetched or odious, that will block a vote of my nomination," he said. " These are last minute smears, pure and simple."
Unsurprisingly, the results of the YouGov poll, which surveyed 2,607 people from 27-28 September were split on party lines, with Democrats far more likely to believe Ford (73 percent) and Republicans more likely to believe Kavanaugh (74 percent,) although more Republicans believed Ford than Democrats did Kavanaugh (14 percent compared with 11 percent.)