As Kavanaugh Confirmation Hearing Begins, 42,000 Pages of Records Released at Eleventh Hour
Senate Minority leader Chuck Schumer said late Monday that the Senate had been handed around 42,000 pages of documents pertaining to Judge Brett Kavanaugh's time in the George W. Bush White House hours before the Supreme Court nominee's Tuesday confirmation hearing was set to begin.
The White House had said Friday that it would not be releasing 100,000 pages of records on Kavanaugh from the Bush White House, citing presidential privilege.
Late Monday, however, Schumer said senators received the 42,000 pages, sparking outrage among Democratic senators, with the senate minority leader leading the charge.
"The Senate was just given an additional 42,000 pages of Kavanaugh documents on the NIGHT BEFORE his confirmation hearing," Schumer tweeted.
"This underscores just how absurd this process is," he wrote. "Not a single senator will be able to review these records before tomorrow."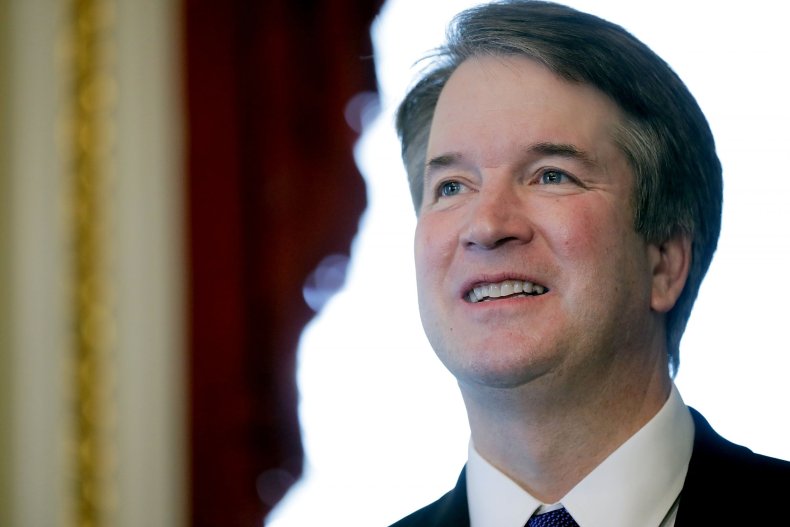 Democrat Senator Brian Schatz also hit back at the late release, joking on Twitter: "They just transmitted 42,000 documents to the Senate on Kavanaugh and the hearings start tomorrow. Most senators read around 1,500 pages per hour, so all good."
Taylor Foy, a spokesman for Senate Judiciary Committee Chairman Charles E. Grassley, told The Washington Post on Monday evening: "Our review team will be able to complete its examination of this latest batch in short order, before tomorrow's hearing begins.
Later on, the Senate Judiciary Committee tweeted that "the majority staff has now completed its review of each and every one of these pages," adding that Grassley and his team "are prepped and ready for Judge Kavanaugh's hearing to begin."
The documents are considered to be "committee confidential," meaning they likely will not be released to the public until a later date.
The judge's nomination has sparked widespread concerns that his appointment could mean the end of Roe v. Wade, a landmark Supreme Court decision issued in 1973, which recognized a woman's legal right to abortion.
If confirmed, Kavanaugh would replace Justice Anthony Kennedy, a conservative-centrist who cast critical swing votes on Roe v. Wade and Obergefell v. Hodges, the case that legalized same-sex marriage.
Kavanaugh's confirmation hearing began Tuesday at 9:30 a.m. EDT, and is expected to last three or four days.
He is likely to be questioned on such as abortion, gun control and even President Donald Trump, according to CBS News.