Brett Kavanaugh Faces New Accusers, New Witnesses, as New FBI Checks Begin Ahead of Senate Supreme Court Vote: Report
The FBI is looking into the allegations of sexual misconduct made against Donald Trump's Supreme Court nominee Brett Kavanaugh, including the accusations made by Christine Blasey Ford and Deborah Ramirez.
According to a Washington Post article, the FBI has started to contact people as part of an additional background investigation into the judge. The bureau has reportedly reached out to Ramirez, who alleges that Kavanaugh exposed himself to her at a party when they were both freshman at Yale University. According to the Post, it remains unclear if FBI agents have talked to Ramirez yet.
The investigation comes after a last-minute request by Republican Jeff Flake, who voted to move Kavanaugh's nomination forward on the stipulation that an FBI investigation was done to look into Ford's allegations. The lawmaker made clear that the delay in the final confirmation vote was to be no longer than one week.
If Senate Majority Leader Mitch McConnell did not allow for the delay or the investigation, Flake said that he would not be comfortable voting for Kavanaugh to ascend to the Supreme Court. He was joined by Senator Lisa Murkowski, who also called for an investigation. And while the Republicans hold a narrow majority in the Senate, they cannot afford to lose Flake and Murkowski's vote.
"There's lingering doubt out there among a lot of people that we haven't taken every measure that we should to make sure that these allegations are dealt with," Flake told reporters after the Committee requested the White House call for an FBI probe. "That's what this effort is about."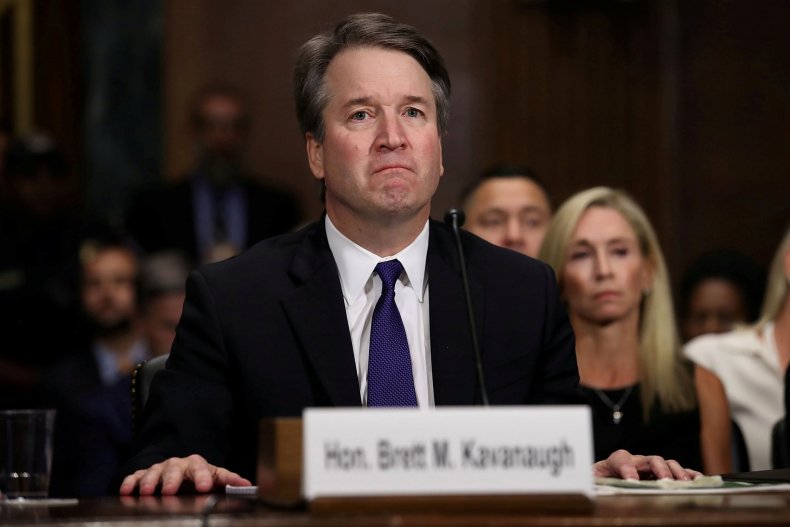 The vote to move Kavanaugh's confirmation process forward to the Senate floor came to a dramatic close after senators listened to testimony given by Ford and Kavanaugh.
Throughout her testimony, Ford detailed the night of the alleged assault. She told lawmakers that she would never forget the "uproarious laughter" Kavanaugh and his friend Mark Judge had shared when Kavanaugh was on top of her.
Democrats repeatedly argued that Judge should be subpoenaed before the Committee as a witness to the alleged attack, but motions were denied. Now, Judge's lawyers said that he will be willing to cooperate with the FBI investigation.
Kavanaugh's testimony was emotional, as at times he teared up and at others his voice was raised to a near-shout. He denied the allegations repeatedly, and accused Democrats of seizing on them to discredit him.
"This whole two-week effort has been a calculated and orchestrated political hit, fueled with apparent pent-up anger about President Trump and the 2016 election, fear that has been unfairly stoked about judicial record, revenge on behalf of the Clintons," Kavanaugh said in his opening statement.
He went on to call some Democratic lawmakers an "embarrassment."
President Trump has continued to show support for his nominee and tweeted on Friday:" "Just started, tonight, our 7th FBI investigation of Judge Brett Kavanaugh. He will someday be recognized as a truly great Justice of The United States Supreme Court!