Kavanaugh, Ford Hearing Was a 'Mockery,' Not a Quest for Truth, Legal Experts Say
Supreme Court nominee Brett Kavanaugh and the woman accusing him of sexual assault, Christine Blasey Ford, gave powerful and wholly contradictory testimonies before the Senate Judiciary Committee Thursday. But individuals already intensely engaged in the Kavanaugh proceedings are unlikely to change their evaluation of the situation, legal experts told Newsweek before the hearings started and as the questioning began.
Similarly, almost every senator would be unswayed by the questioning.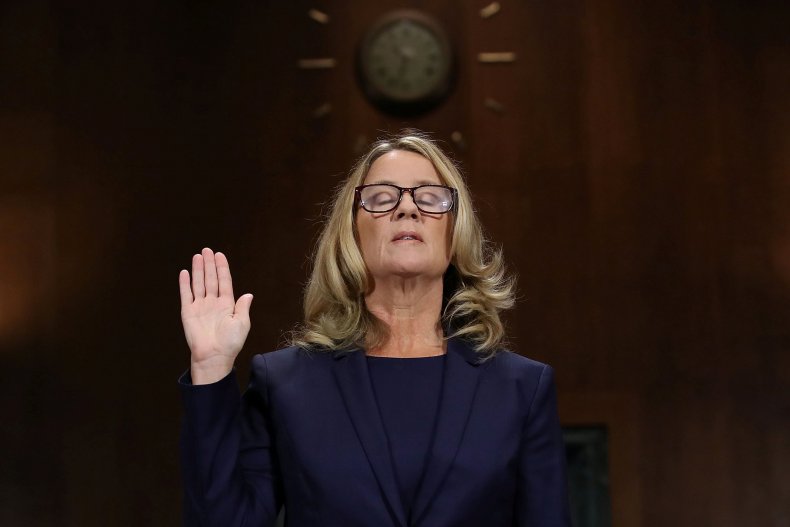 "This is basically, I wouldn't say a farce, but two people telling opposing sides of what happened, and the senators are being asked to judge the credibility," Melissa Murray, a law professor at New York University, told Newsweek.
With Republicans holding a 51-to-49 Senate majority, Kavanaugh can only afford to lose one GOP vote if all Democrats reject his nomination. Alaska Senator Lisa Murkowski and Maine Senator Susan Collins, both Republicans, are viewed as the key swing votes.
"I'm not really sure what this [hearing] is intended to accomplish in the absence of an investigation...It just seems like this rush to get to a particular outcome. A lot of this just seems like a mockery," Murray told Newsweek, adding that the proceedings did not reflect a process intended to adequately evaluate a court candidate.
Ford gave her testimony first, alleging that, at a high school party in 1982, she was pushed onto a bed, before Kavanaugh groped her and tried to remove her clothes. She said she feared Kavanaugh was going to rape her before she escaped.
But Kavanaugh, who forcefully denied the allegations levied against him, displayed visible anger and repeatedly mentioned his positive reputation, likely managed to energize undecided Republicans, George Washington University law professor Jonathan Turley told Newsweek. "Kavanaugh succeeded in taking the offensive against the committee without taking the offensive against Dr. Ford. That was the key," Turley said.
"Kavanaugh may have lit a fire under Republican voters," who "had a view in this controversy but didn't particularly have an interest in its outcome," he continued. Turley added that he would be surprised if Collins, Murkowski and Jeff Flake, another possible swing vote, were not receiving many calls from Republicans.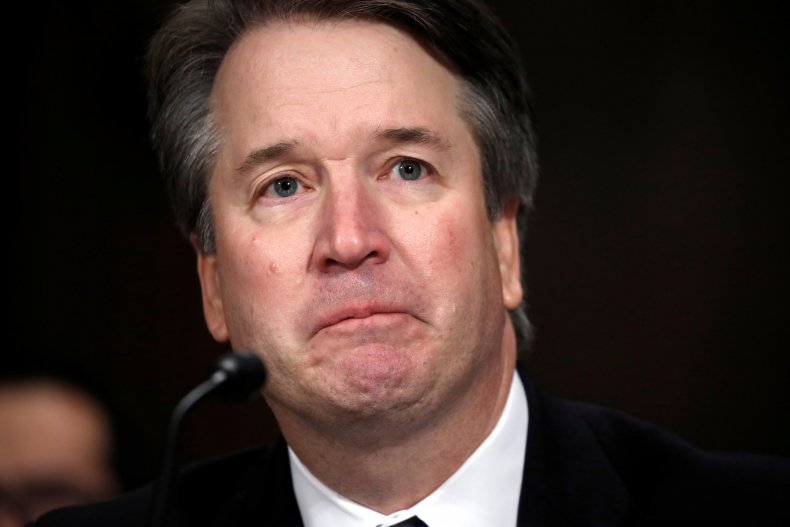 The hearing appeared distinctly partisan, with Republican senators regularly criticizing the fact that Ford's allegation was not revealed earlier and Democrats questioning why Kavanaugh opposed a delay in order to conduct an FBI investigation. Senator Lindsey Graham railed against his liberal colleagues and called the hearing an "unethical sham."
Turley said the hearing offered little opportunity to get to the truth.
"This is like a reading the entire library of Shakespeare on cliff notes," he said. "It allows for little beyond getting the players and scenes. Listening to examinations in five-minute increments is quite frustrating. It guarantees little more than the most superficial discussions."
Two additional women accused the judge of sexual misconduct in the past week. Deborah Ramirez, who studied at Yale with Kavanaugh, told The New Yorker that he exposed himself and thrust his penis in her face. On Wednesday, Julie Swetnick said in sworn testimony submitted to the Senate Judiciary Committee by lawyer Michael Avenatti that she "became aware of efforts by Mark Judge, Brett Kavanaugh and others to 'spike' the 'punch' at parties I attended with drugs and/or grain alcohol so as to cause girls to lose their inhibitions and their ability to say 'no.'" Swetnick also said she "witnessed Mark Judge and Brett Kavanaugh drink excessively and engage in highly inappropriate conduct," which "included the fondling and grabbing of girls without their consent."
The Senate Judiciary Committee said it would vote on Kavanaugh Friday. Democrats and critics have raised questions about the Republican approach, criticizing the push to quickly hold the vote before further hearing more details about the additional accusations.
Although the debate over Kavanaugh has taken a partisan form, the result will affect the general populace. "The losers here are the American people," Murray said.