Kavanaugh Hearing Erupts Into Chaos as Democrats Brand It a 'Mockery' and Demand It Be Postponed
Supreme Court nominee Brett Kavanaugh's confirmation hearing erupted into chaos within minutes of beginning on Tuesday morning. Democrats interrupted proceedings to demand that the hearing be postponed after tens of thousands of documents on Kavanaugh's record were released just hours before the meeting.
Democratic senators spoke over each other to demand that the hearing be put on pause, as people in the room could be heard shouting throughout for the first 10 minutes.
Making a motion to adjourn the hearing, Democratic Senator Richard Blumenthal, of Connecticut, said: "We have been denied real access to the documents we need, which turns this hearing into a charade and a mockery of our norms."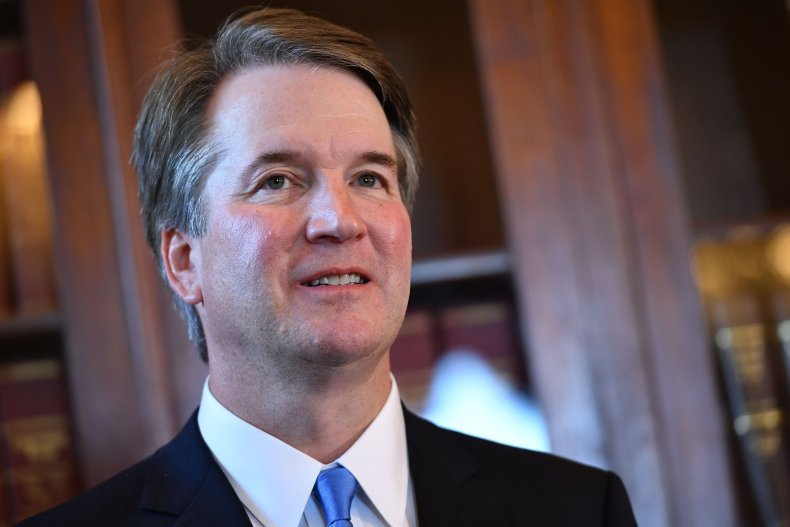 Senator Cory Booker, a Democrat from New Jersey, echoed those sentiments, telling Senator Chuck Grassley, an Iowa Republican, who is chairman of the Senate Judiciary Committee, that the hearing was a "violation of the values" the Republican claims to represent.
"This committee sir, is a violation of the values I've heard you talk about time and time again," Booker said.
Democratic senators have repeatedly called for the hearing to be postponed. Last month, they argued that the meeting should be delayed after President Donald Trump's former personal lawyer, Michael Cohen, pleaded guilty to federal charges of violating campaign finance laws.
They renewed the call after the White House announced Friday it would not be releasing 100,000 of Kavanaugh's records from the Bush White House on the basis of presidential privilege and did so once again, after 42,000 pages of documents on the Supreme Court nominee's records were released hours before the hearing.
"What is the rush?" Booker demanded to know during the hearing on Tuesday. "What are we trying to hide?"
Grassley shut down senators' concerns, however, saying that they "had more than enough time and materials" ahead of the hearing.
"That's why I proceed," Grassley said.
"I know this is an exciting day for all of you in the family and all the people that are close to Judge Kavanaugh," he said, adding: "And you're rightly proud of the judge."
Grassley told Booker that while "I respect, very much, a lot of things you do," he thought the senator was "taking advantage of my decency and integrity."
Senator Patrick Leahy, a Democrat from Vermont, later added, however, that there was "really no integrity" in holding the hearing hours after the release of tens of thousands of documents on Kavanaugh.
Leahy said that parts of the documents were "missing" or "cut off."
California Democratic Senator Dianne Feinstein implored Grassley to "understand where we are coming from," saying that Democrats were not trying to "interrupt" the process, but needed time to "consider what the findings are" in the tens of thousands of documents that have been released.
As Grassley tried to move forward with the hearing, Blumenthal warned that if he did not consider the motion the Democrat put forward to adjourn the meeting, Kavanaugh's hearing would be "tainted and stained forever."
This is a developing story and will be updated as more information comes.