Kavanaugh Said He Had 'No Connections' to Yale. He Was, in Fact, a Legacy Student
Supreme Court nominee Brett Kavanaugh said underoath that he had "no connections" to Yale prior to attending, arguing that hard work and ambition were the sole factors leading him to study at the prestigious institution of higher education.
However, that statement is verifiably untrue. In fact, Kavanaugh would be classified as a legacy student, because his grandfather Everett Edward Kavanaugh also attended Yale as an undergraduate student, The Intercept reported on Saturday, sharing an image of a 1928 yearbook.
"I have no connections there. I got there by busting my tail," Kavanaugh, who currently serves as a federal judge, said while testifying before the Senate Judiciary Committee last week.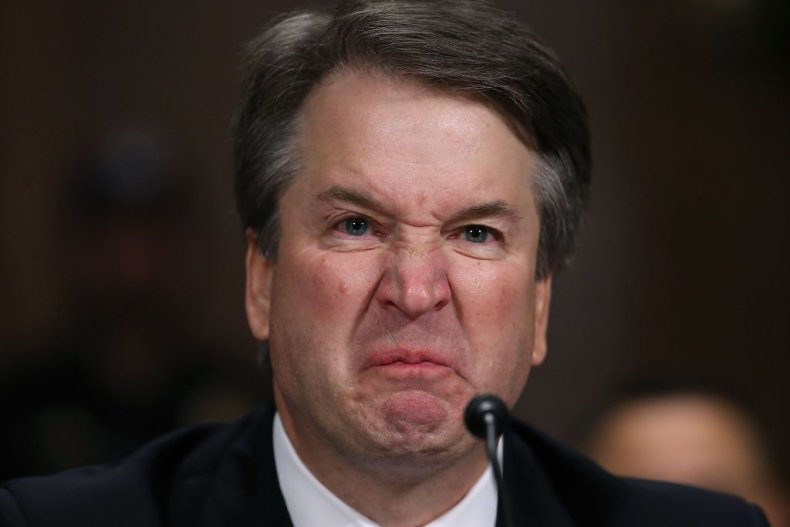 Although legacy admittance is frowned on by some, elite universities such as Harvard, Yale, Princeton and many others, have long given preference to students whose family members have attended.
According to a 2011 report in The New York Times , Yale said that 20 to 25 percent of its students were classified as legacy students. A CNBC report from 2017 said that students attending Yale's close rival, Harvard, were three times more likely to get accepted if they had a close family member who had attended.
While none of this necessarily means that Kavanaugh got into Yale unfairly, or that he did not have the required qualifications to attend or succeed, his statement about lacking "connections" is untrue. It's unclear why the Supreme Court nominee would feel the need to make such a false statement.
But as The Intercept reported, this is only one of numerous inaccurate statements the judge has made. He said that drinking was "legal for seniors" during the time in high school when Dr. Christine Blasey Ford has accused of him of drunkenly sexually assaulting her. While drinking was legal for 18 year olds in Maryland at the time, Kavanaugh was still 17 when the alleged assault occurred.
He also suggested that he did not drink an unreasonable amount of alcohol, despite the claims of several classmates who have spoken to the media.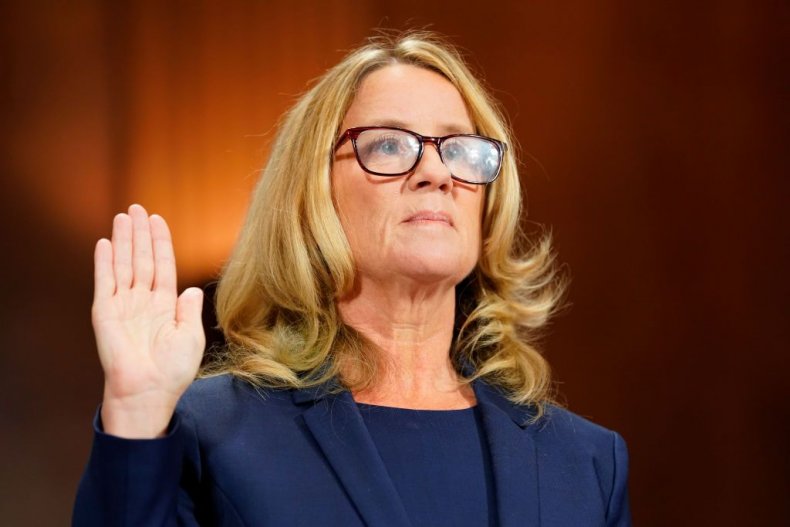 "Brett was a sloppy drunk, and I know because I drank with him. I watched him drink more than a lot of people. He'd end up slurring his words, stumbling," said Liz Swisher, who described herself as a friend of Kavanaugh's in college and now works as the chief of the gynecologic oncology division at the University of Washington School of Medicine, The Independent reported.
"There's no medical way I can say that he was blacked out ... But it's not credible for him to say that he has had no memory lapses in the nights that he drank to excess," she added.
Another woman, who identifies as a Republican and knew Kavanaugh when they were young, suggested the nominee is is trying to lie his way to the Supreme Court.
"He's trying to paint himself as some kind of choir boy," said Lynne Brookes, who previously worked as pharmaceutical executive, according to The Independent . "You can't lie your way onto the Supreme Court, and with that statement out, he's gone too far. It's about the integrity of that institution."