Republican Congressional Candidate: Brett Kavanaugh's Treatment Like Lynchings of 'Innocent Jewish and Black Men'
Congressional candidate Seth Grossman—a New Jersey Republican—recently said the treatment of Supreme Court nominee Brett Kavanaugh was akin to the lynchings of innocent black and Jewish men. Professor Christine Blasey Ford testified that in the '80s, when the two were in high school, Kavanaugh sexually assaulted her.
Grossman said the allegations against Kavanaugh and the inquiries into his past have functioned as a smear campaign.
"And to me, there's no evidence whatsoever that Kavanaugh did anything wrong, and the fact that he's being forced to defend himself 35 years later is nothing less of an outrage," Grossman told the New Jersey Globe. "The whole circumstance of waiting until the completion of the hearings before even bringing this to his attention, everything—I guess the best I can say is, it reminds me of when innocent Jewish and black men were lynched 100 years ago based on unsubstantiated accusations of a single woman."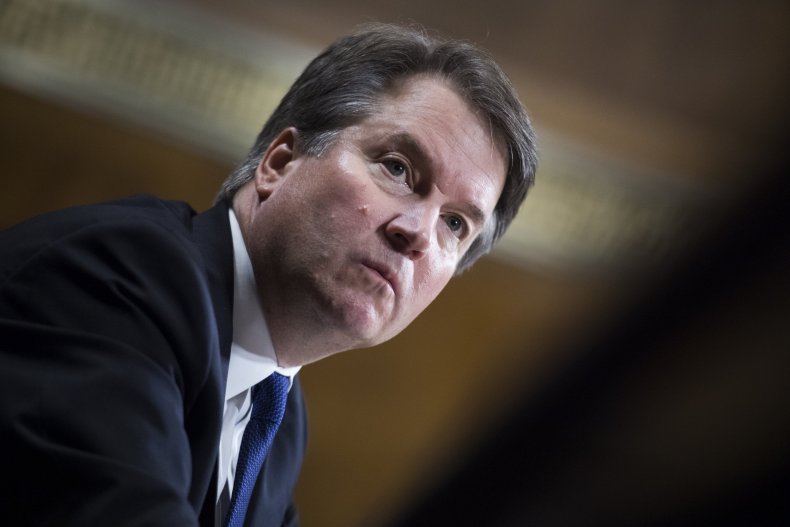 Grossman tweeted on Wednesday, again alleging a smear campaign and added that if his opponent Democrat Jeff Van Drew won it could derail President Donald Trump's efforts to "Make America Great Again."
Grossman posted: ""You've seen @DNC smear #Kavanaugh. Now think of what would happen if #JeffVanDrew wins #NJ02 & Democrats take over Congress: #TaxCuts REPEALED. #TrumpEconomy RUINED. #MAGA FINISHED. @realDonaldTrump IMPEACHED. Stop #NewVanDrew from doing to America what he's already done to #NJ."
Grossman had previously drew national attention for calling diversity "a bunch of crap and un-American." Later CNN unearthed Facebook posts from Grossman that railed against diversity that drew national attention. He, for instance, shared a meme of an Arab man saying "All I want to do is move to your country, rape your women, bomb your buses, riot in your streets, and demand that you accept my religion. Why can't you be more tolerant?" The meme was also accompanied by text reading, "share if you understand this is Obama's religion."
A poll last month showed Van Drew appeared to have a large lead over Grossman.