Kavanaugh's Former Yale Classmates Call for Investigation Into Sexual Assault Allegations
A number of former Yale Law School classmates of Supreme Court nominee Brett Kavanaugh, who endorsed the judge last month, have now called for an investigation into the sexual assault accusations against him.
At least four former classmates who showed support for President Donald Trump's decision to pick Kavanaugh as his nominee in a letter sent to the Senate Judiciary Committee on August 27 have said they would like to see the allegations probed.
Former Yale classmates Kent Sinclair and Douglas Rutzen told The Washington Post in a joint statement that they believed the allegations against Kavanaugh warranted a "fair and credible investigation."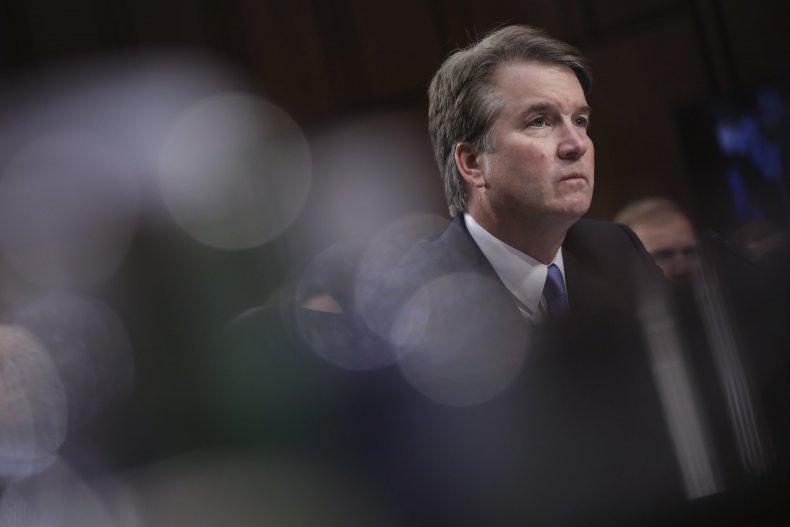 "The confirmation process should be conducted in a way that fosters trust in the process and the Supreme Court, and that seriously considers allegations of sexual violence," they said.
Mark Osler, who also attended Yale with Kavanaugh, told the newspaper that he believes the allegations should also be investigated, asserting that "corroborating evidence" would be necessary to determine what occurred.
"The focus can't just be on the accusers and trying to bring their veracity into question. The circumstances need to be probed," Osler added.
A fourth former classmate, Robert Rivera Jr., said he would be "seriously shocked" if the allegations against Kavanaugh were true, adding that they would be "100 percent contrary to the character of the man I know and a powerful punch in the gut."
However, Rivera, now an attorney in Houston, said he wished "there were a way to know for sure" whether the allegations against his former classmate were true or not.
"Perhaps a more in-depth investigation can help answer the question and our political leaders can will themselves to conduct one fairly and thoroughly without delay," he said. "How can one oppose that in good faith?"
Three separate allegations have been leveled against Kavanaugh. Palo Alto University professor Christine Blasey Ford made the first accusation, saying that Kavanaugh sexually assaulted her at a house party in 1982 when both were still in high school.
Another woman, Deborah Ramirez, came forward shortly after, accusing the Supreme Court nominee of having thrust his genitals in her face at another party in the 1980s when both were attending Yale University.
Read more: Kavanaugh accused of drugging women, participating in 'gang rapes' by Michael Avenatti client
A third woman, Julie Swetnick, came forward on Wednesday, after former Yale classmates made their calls for an investigation, with the accusation that Kavanaugh and others had participated in efforts to "cause girls to become inebriated and disoriented so they could then be 'gang raped.'"
Swetnick said she herself was a victim of such an attack in 1982, claiming that both Kavanaugh and Mark Judge, who was also alleged to have witnessed Ford's sexual assault, were "present."
Kavanaugh has denied all three allegations against him. Both he and Ford are expected to testify before the Senate Judiciary Committee on Thursday before a scheduled Friday vote on his nomination can take place.
It is unclear whether the most recent allegations made against Kavanaugh on Wednesday will affect those plans.