What Is Kawasaki Disease?: 16 California Children Diagnosed with Condition That Can Cause Heart Failure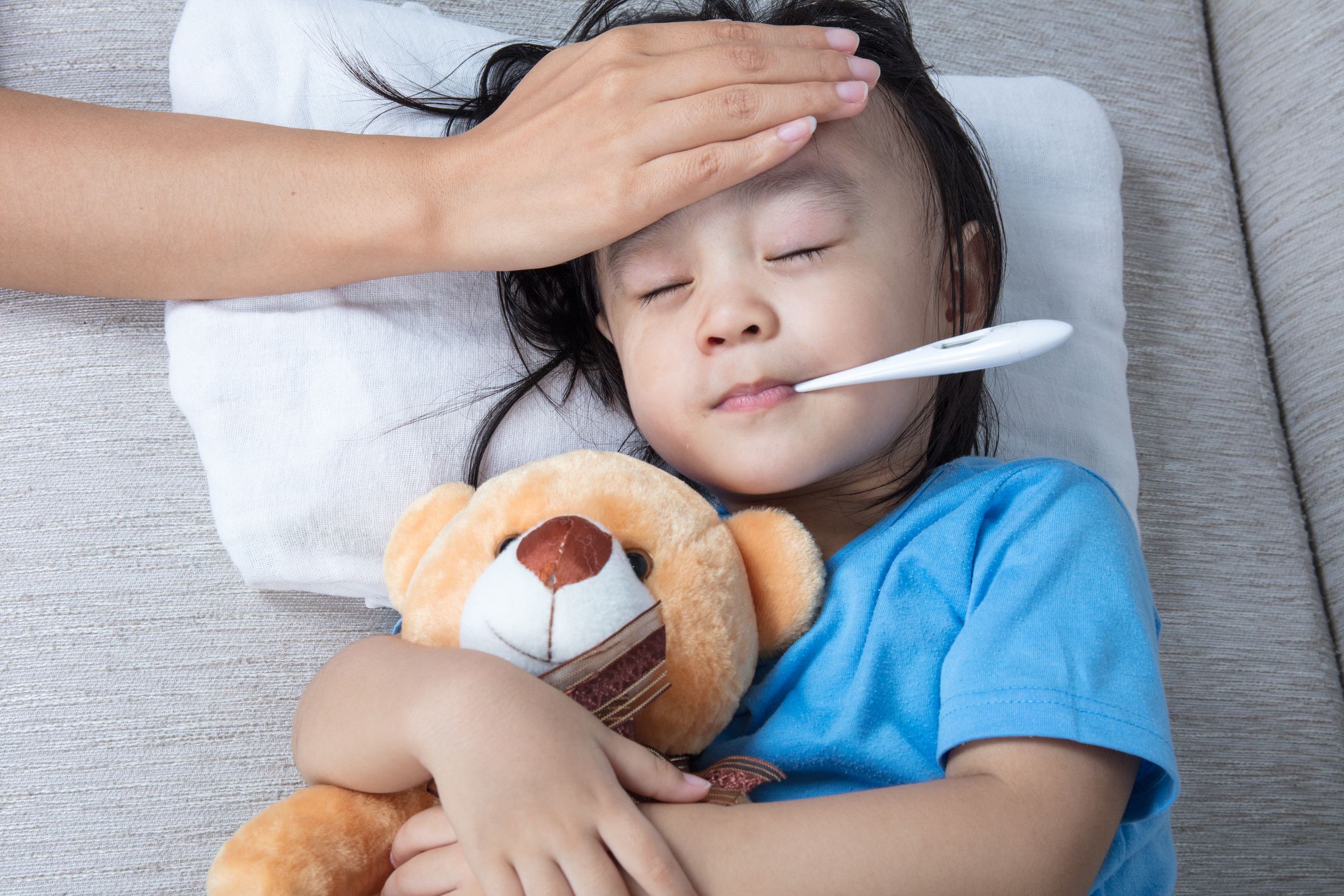 Health officials have warned twice as many children in San Diego have been diagnosed with a disease which can cause heart failure so far in 2019 compared with past years.
The San Diego County Health and Human Services Agency said on Thursday that 16 cases of Kawasaki disease have been identified in the state since the start of the year.
Experts at the Kawasaki Disease Research Center at Rady Children's Hospital-San Diego and UC San Diego School of Medicine warned the agency they had diagnosed twice as many children with the condition compared with prior years.
Also known as mucocutaneous lymph node syndrome, Kawasaki disease usually affects children under the age of five-years-old, according to the Center for Disease Control and Prevention. It is the most common cause of heart disease in children.
The disease can make the hands and feet swell, and cause a fever, bloodshot eyes, and swollen lymph glands in the neck. Individuals can also develop a red mouth, lips and throat, while a fever can give way to peeling fingers and toes. A rash can also occur.
On average, patients are around two-years-old and younger than five, and boys are more prone than girls, according to the American Heart Association. Children of Asian or Pacific Islander descent are also at higher risk on average. The health agency urged parents of children with these symptoms to visit a healthcare provider to be assessed.
If untreated, around one quarter of children will experience artery aneurysms. This is where bulges form in the heart vessels. This can cause heart attacks, heart failure, and in some cases, sudden death, the agency said. Around one in four children with the disease go on to develop heart problems, the American Heart Association states.
Scientists don't yet know what causes Kawasaki disease, but research indicates the climate and environment a child is exposed to may play a role. It is not thought to be contagious. And as some children in one family get it, there may be a genetic element to the condition although it isn't hereditary.
"Because the illness frequently occurs in outbreaks within a population, an infectious agent (such as a virus) is the likely cause," the American Heart Association explained.
Doctors can treat children with the disease by hooking them up to a drip of antibodies and aspirin which stops the abnormalities from forming.
A rise in cases generally occurs in winter or early spring. Tom Christensen, County of San Diego Communications Office, explained in a health advisory that the cool, wet weather that southern California has been recently hit might be behind the recent climb in rates.
Dr. Jane C. Burns, pediatrician at Rady Children's Hospital-San Diego and director of the Kawasaki Disease Research Center, said in a statement: "We want community health care providers to have increased vigilance for Kawasaki disease cases during these periods of wet, cool weather.
"The climate patterns that are associated with increased numbers of children diagnosed have occurred more frequently here so far this year."
County public health officer Dr. Wilma Wooten said: "Kawasaki disease is not an illness many physicians have diagnosed, and it can initially be confused with other more common illnesses.
"We are alerting health professionals and parents today to raise awareness of the increased Kawasaki disease activity currently in our community."