Kawhi Leonard Return Update: Could Injured Star Leave Spurs after Tony Parker's Comments?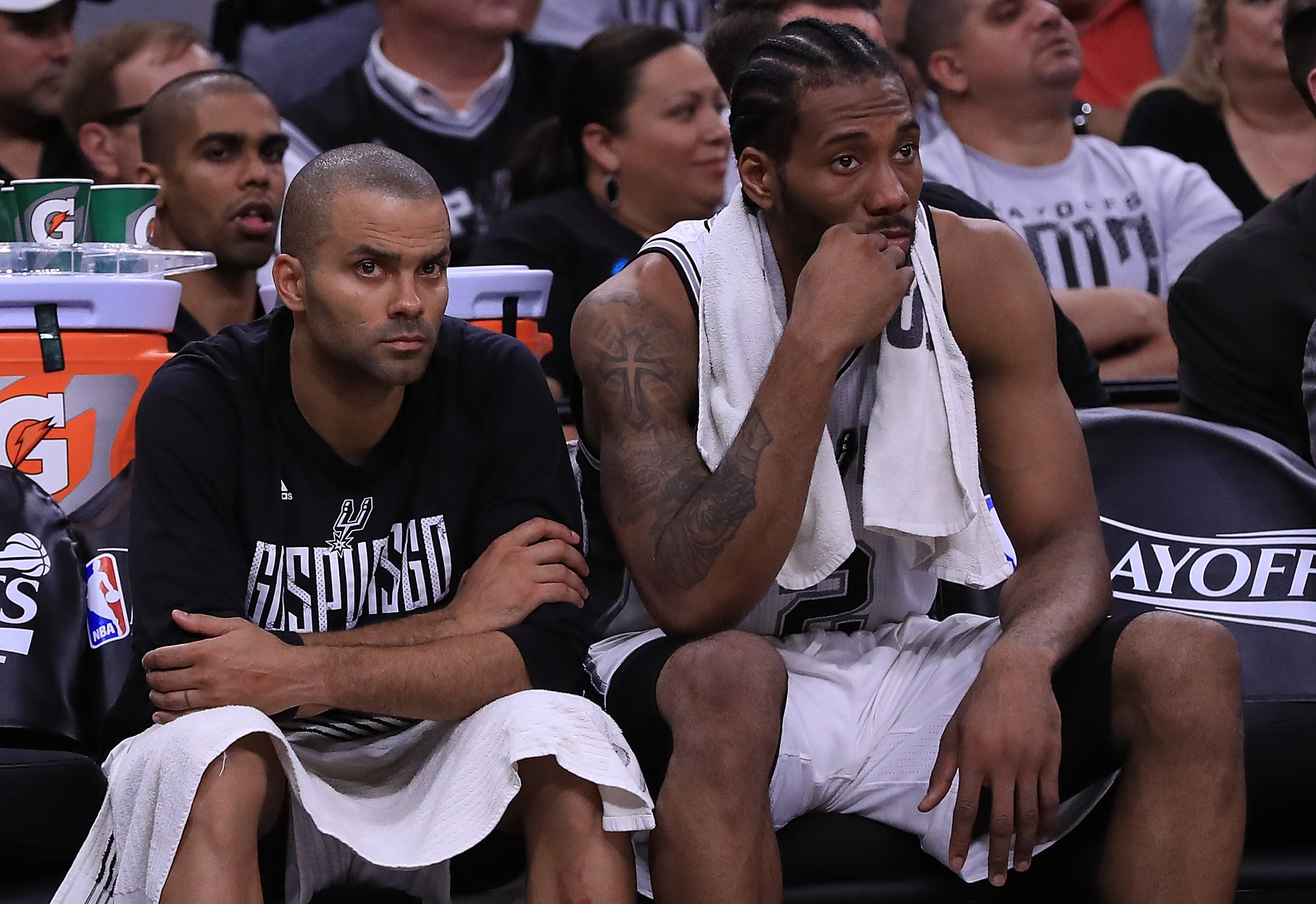 Kawhi Leonard could leave the San Antonio Spurs because of the way he's been treated by his teammates, according to former Spur Stephen Jackson.
The 2014 NBA Finals MVP has not played since January and a return from his injury is in serious doubt after Tony Parker's comments, Jackson said. The Spurs point guard said the quad injury he suffered during last year's playoffs was "a hundred times worse" than the one afflicting Leonard.
However, Jackson, who played four seasons in San Antonio, suggested Parker's comments are unlikely to convince Leonard to return to the franchise.
"I know the type of person Tony is," Jackson said earlier this week, while making an appearance on Fox Sports 1. "He can be selfish. And by this comment, I wouldn't be surprised if this makes Kawhi want to leave. When your teammates are going against you in the media like that, not having your back, and you know that's coming from up top (in the organization), why would you want to be there?"
Two days before Parker made his feelings clear, guard Manu Ginobili told reporters speculations surrounding Leonard's future had gone too far.
"For me he's not coming back because it's not helping," the Argentine told reporters, as per Hannah Trippett of NBC affiliate WOAI TV.
"We fell for it a week ago again. I guess you guys [the media] made us fall for it. But as I said maybe a month ago—I don't know when it was—we've got to think that he's not coming back, that we are who we are and that we've got to fight without him," Ginobili said
Leonard missed the first 27 games of the season with quadriceps tendinopathy, before making his debut on December 12 against the Dallas Mavericks.
However, after playing nine of the following 17 games, on January 13 the Spurs opted to sideline him indefinitely after he reportedly told his franchise he was not comfortable playing during rehabilitation.
On February 27, as reported by Michael C. Wright and Adrian Wojnarowski at ESPN, league sources suggested Leonard had returned to Texas after spending three weeks in New York, where he sought a second opinion on his injury.
Last month Spurs coach Gregg Popovich suggested the 26-year-old would miss the remainder of the season, only for ESPN to reignite hopes of a comeback earlier this month.
The small forward's prolonged absence has hampered the Spurs' quest for a post-season spot. On Tuesday, San Antonio lost its second consecutive game and is now sixth in the Western Conference standings, just two games ahead of the ninth-placed Los Angeles Clippers.