Kawhi Leonard Wants to Leave San Antonio Spurs, ESPN's Jalen Rose Claims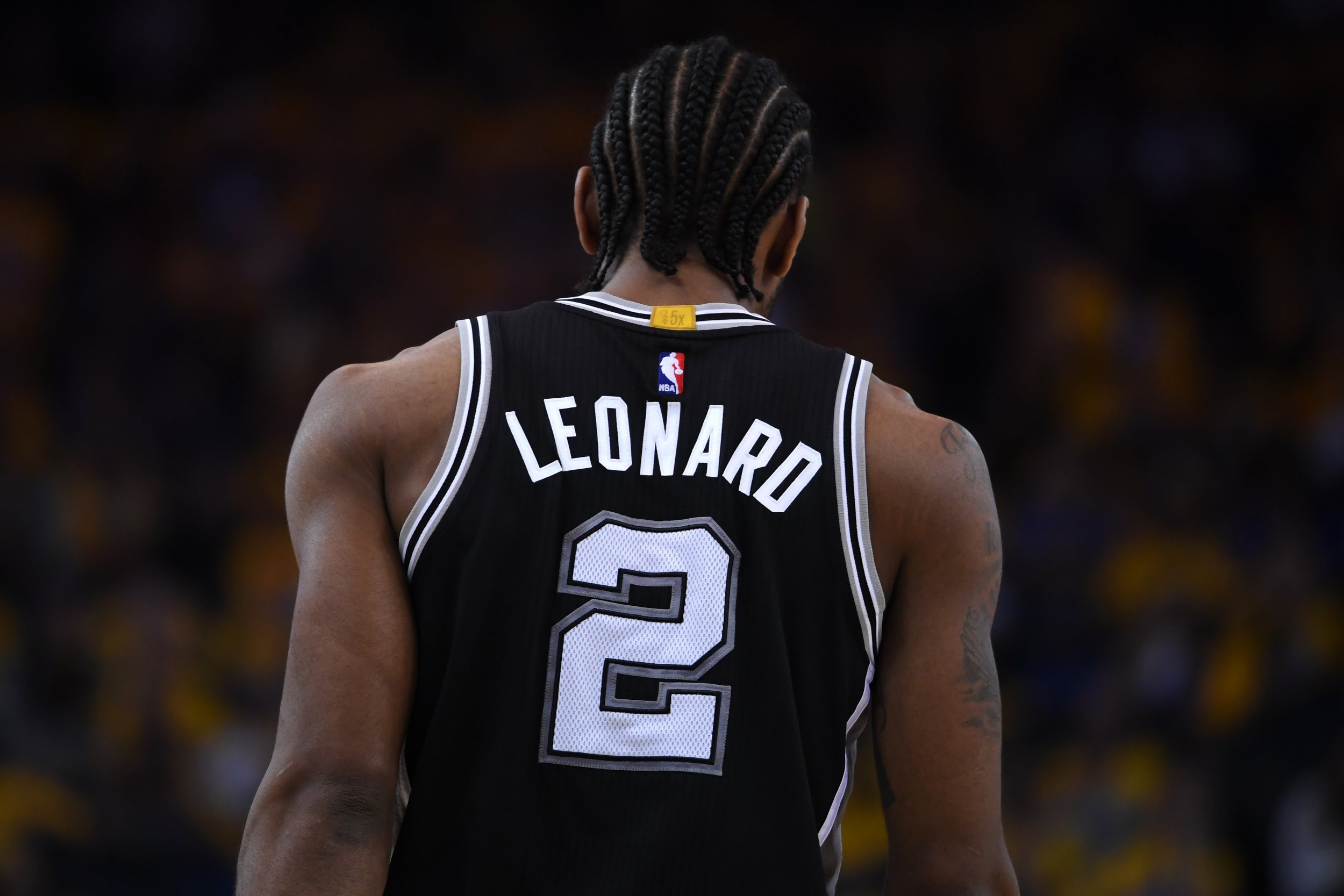 Former NBA player Jalen Rose, now an ESPN personality, made a bold claim on Tuesday morning's First Take. "I hate to say this," Rose said. "Kawhi Leonard wants out of San Antonio, is what I'm hearing."
The statement from Rose came on the heels of an ESPN article Monday from NBA reporters Adrian Wojnarowski and Michael C. Wright. They reported that Leonard's relationship with the team had chilled significantly amid his rehab from a quadriceps injury, with the All-NBA forward growing "distant" and "disconnected" during a stop-and-go year. The franchise and Leonard's camp both denied the reports of tension.
Earlier this month, the Spurs announced Leonard was out indefinitely.
Rose talked about the injury and the tension surrounding Leonard's return to the court, but he also suggested a big reason the forward wants to leave is San Antonio's struggles to acquire great teammates. Rose put some of the blame for that on head coach Gregg Popovich—widely considered one of the greatest coaches of all time—who has installed a system that emphasizes the team over the individual.
"They've been unable to attract elite-level, All-NBA-caliber free agents to come play with him," Rose said on First Take. "We always talk about [players] going to join large market teams: 'Who's going to L.A.? Who's going to New York? What's going on in Philly?' We never say, 'Who's going to San Antonio to play with Kawhi?' And here's why I think players have not done that: 'The Spurs Way' looks like opportunity dressed in overalls. It looks like work. People really don't want that. Players talk about wanting to win and wanting to be a champion, but ultimately they want to do it on their own terms. And when you go to San Antonio guess who's the CEO of the organization: Gregg Popovich. It's going to be his way."
It's worth noting the Spurs did sign All-Star LaMarcus Aldridge in 2015, but they have failed to land more recently available stars like Chris Paul.
After talking about free agents, Rose pivoted to Leonard's injury and questioned whether it had been mishandled. He related it to former Boston Celtic and current Cleveland Cavalier Isaiah Thomas, who is still struggling with a hip injury.
"You see [Leonard] in the lineup, you see him out of the lineup. Is it his quad? What's going on with his history? Was he misdiagnosed?" Rose said on the ESPN show. "Will we look back at this situation with his injury kind of like we're doing with the Boston Celtics? Remember, the Celtics fired their entire staff as it related to how Isaiah Thomas's injury was being handled because his hip was misdiagnosed. Maybe the same thing will happen with San Antonio in the future."
Rose ended his prediction about Leonard's future by saying that if he does leave the team that drafted him in 2011, it would make a massive shift in the NBA power structure.
"When you talk about the next super-team, it's probably gonna be wherever Kawhi Leonard ends up," Rose said. "And by the way, lastly, he looked really comfortable in that Nipsey Hussle commercial, didn't he?"
"Let's stay on point with this: Kawhi Leonard," said First Take host Stephen A. Smith after about two minutes of commentary from Rose. "I'm hearing the same thing."