Kazakhs: 1, Experts: 0 | Opinion
One of the best dirty open secrets about Twitter is that, whenever a revolution or upheaval happens in some distant part of the globe, a new crop of experts on the forlorn place and its troubled past and prospects is instantly minted.
As Kazakhstan slid into anarchy this week, leading to a hasty armed intervention by neighboring Russia, I could have been one of these experts. I have reported from the enormous but shadowy Central Asian country, most recently in the weeks before the pandemic, have read a shelf full of books and academic papers on its politics, economics and history and followed numerous bona fide experts on Kazakhstani affairs long before its current drama. But aside from a few "keep safe, everyone" posts I've kept quiet, because if there has ever been a time when even the most lavishly credentialled experts should show some modesty, this would be it.
To say that the experts were caught sleeping during the sudden nationwide protests and violent clashes would be a Eurasian Steppe-sized understatement. Proof of this was the notable absence on the ground of reporters from leading Western media organizations, some of whom instead ended up filing reports from thousands of miles away.
"The protests began in the west of the country at the weekend, after a sharp rise in fuel prices, but have spread quickly and taken Kazakhstan's authorities and international observers by surprise," wrote the Guardian's Budapest-based correspondent, lightly throwing shade at some of the other experts who didn't see it coming. To their credit, some of the top experts in the field, like political scientist Ariel Cohen, affably conceded that they were caught flat-footed by the conflagration.
In reality, though, no one should feel bad about having failed to predict the chaos in Kazakhstan, or any need to try to neatly predict what will happen next, despite its sudden centrality to the West's fraught relationship with Russia. Who could have foreseen that scattered protests over the rise in the price of a propane-like liquid fuel used for cars and cooking to the equivalent of just over $1.25 a gallon would within a few days end in the burning of a presidential palace and city hall more than 1,000 miles away?
Are the protesters more concerned about bread-and-butter issues, or the corruption and system of top-down rule embodied by the officially-retired but still hugely influential former President Nursultan Nazarbayev ? Will the dispatching of troops from the Russia-dominated Collective Security Treaty Organization shut down Moscow's threatening military build-up on the Ukraine border? About the only thing that seems certain is that the unrest isn't just a case of foreign-trained "terrorist gangs," as Nazarbayev's hand-picked successor, Kassym-Jomart Tokayev, alleged when calling for help from his post-Soviet peers. But even that might turn out to be partly true.
This isn't to suggest that people shouldn't try to develop expertise on places like Kazakhstan and use it to help better understand the political events of the past and present, or try to forecast what is likely to follow them. And some people really are experts in things like politics in Central Asia, having spent decades in careful study of the topic.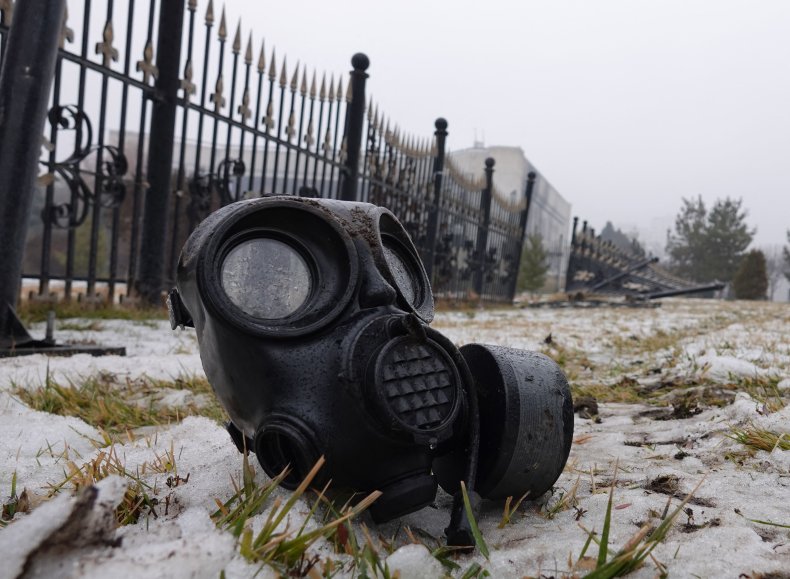 But this week's ugly drama is a stark reminder that, despite the existence of a field called "political science," politics is in reality stubbornly immune to tidy explanations and predictive models. Were politics more predictable, Kazakhstan might also not have the distinction of spending a week as the only member of the Soviet Union in December 1991, after the hasty departure of Russia capped the greatest failure of expert geopolitical prognostication of the 20th century.
The limits of expert wisdom of course not only go for politics in places like the former Soviet Union. News of Tokayev's call to Moscow for help was overshadowed in the U.S. by the first anniversary of the riot at the United States Capitol, and a flurry of commentary on the roots of the attack and the future threat posed by right-wing insurrectionists, by experts who had failed to predict even the broad outlines of Jan. 6.
In fact, the experts on places like Kazakhstan could probably teach their peers around the world a thing or two about what social scientists call "epistemic humility."
Years ago, during a previous political upheaval in Kazakhstan, I interviewed one of the country's best-known oligarchs, who confessed to me that he sometimes felt that he had a better handle on the political intrigue going on in Russia than in his own country. On my 2019 trip to the country, I got an even more memorable piece of expert advice, from a leading political journalist and commentator. After asking him whether Tokayev could end up in trouble with his predecessor, or otherwise have an abbreviated presidency, he thought for a while and then shrugged and said, "Shit happens." Which turned out to be the most accurate prediction of this week's Kazakh chaos I've seen so far.
Erik D'Amato (@erikdamato) is a New York-based writer and corporate intelligence operative, and the author of The Little Book of Left-Right Equivalence.
The views expressed in this article are the writer's own.